If you're anything like us, you ooh-and-ahh over photos of personal libraries—those cozy (often wood-paneled) rooms decked out in floor-to-ceiling shelves. But when it comes down to it, building your own library can be a little daunting: How do you know what books to include?
Since bookstore offerings are often extensive—and, quite frankly, overwhelming—we've created 15 categories every reader ought to include in their collection (plus suggestions to go with them). Browse our list below, and then start creating your own well-rounded bookshelf.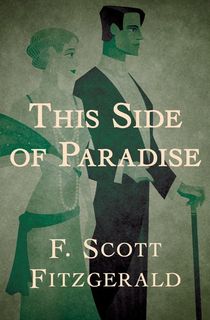 This Side of Paradise
Let's start with the most obvious first step: The classics are classics for a reason—they're worth exploring, discussing, and owning. What's more, they belong to a variety of sub-genres, from the "the Great American Novel" to mysteries to cultural epics, so there's an endless selection of choices. Pick whichever ones speak to you, as you really can't go wrong.
Twelfth Night
Favorite works of William Shakespeare are like astrological signs—everyone's got one. If you don't, we recommend one of his quirky comedies, or a drama that contains one of his most famous monologues (we won't mind if you recite it incorrectly). Chances are, the other books in your library are by writers who have taken cues from the Bard.
A Confederacy of Dunces
We all know one, and everyone collection needs one (make that several). The award-winner is the conspicuously placed book that, whether you read it or not, tells others that you're "with it." It's deep; it's often long. Occasionally, it's hard to read. But the book's challenges (and all the accolades listed on the back flap) will encourage you to figure out if the hubbub is deserved.
Lincoln in the Bardo
We can argue over the modern canon until the cows come home, which only makes picking the essentials rather difficult. The writers of the new literary frontier push the boundaries of storytelling by experimenting with structure and style—creating a book that isn't just read, it's felt.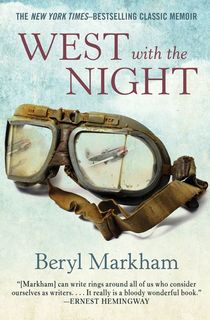 West with the Night
Nonfiction isn't always dry! In fact, West with the Night is just as compelling as it was in the 1940s (the book itself also has its own fascinating history—one that involves good ol' Ernest Hemingway). With memoirs and biographies, you can learn more about your favorite iconic figure, uncover the truth behind popular stories, or revisit the stuff you missed in history class. You'll be your friend's go-to teammate on trivia night.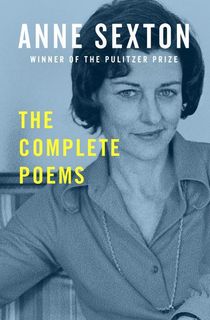 The Complete Poems
If you're one of the many who think poetry is the modern art of literature (that is to say, extremely puzzling), you may be a little put off by the genre. Our best advice: just lean into it. Embrace the strange word choice, admire the economy of language, and wonder why the sentences are broken up the way they are. If it's worth analyzing, it's worth enjoying.
Who's Afraid of Virginia Woolf?
Book purists will surely ask, "Do plays count?" and our answer is yes, they sure do. Reading plays offers an entirely different experience from seeing them: The setting, costumes, and characters are all controlled by your imagination—no one else's vision contradicts yours. So take a seat in your favorite director's chair (aka, the couch), and set your own scene.
The Book by an International Author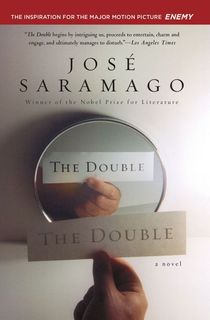 The Double
Why limit yourself to just English-speaking authors? You owe it to yourself to read international writers who explore a way of life, time period, or location that differs from yours. After all, part of reading is getting to have new experiences (or, at least, live vicariously through other's experiences) and gain new perspectives.
The "Learning is Fun" Book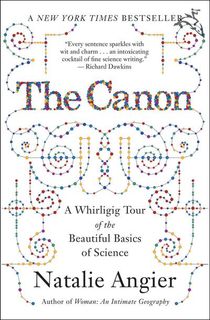 The Canon
Economics. Medicine. Physics. Everybody needs a touchstone on an interesting subject. Before you dive into peer-reviewed journals, turn to high-minded books that educate readers with vibrant, off-the-walls creativity. Choose one with goofy drawings or mind-blowing fun facts—anything that gets you excited to learn something new.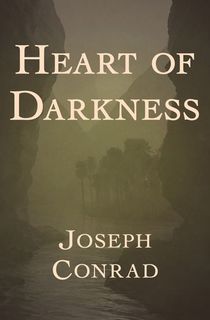 Heart of Darkness
It's a relic from freshman English class—you may have read it; you may have relied on Spark Notes. But now that you're older, wiser, and more open-minded, we suggest getting reacquainted with one of the required reads from your yesteryears. There's always a high school book that deserves a revisit, and there's always a valuable new takeaway.
The Man Who Mistook His Wife for a Hat
You've got your "learning is fun" book, so let's take things one step further. Field experts-turned-authors dedicate their lives to answering the "why?" questions of the world. This book by neurologist Oliver Sacks covers a variety of his (bizarre) case studies, and it's one of the many "science" reads that you can name drop at fancy dinner parties.
Outlander
Okay, let's get one thing clear: There's no book-shaming allowed here. By "guilty pleasure," we're simply referring to a read that feeds your need for spectacle. We're talking time travel! Intrigue! Romance! A battle between good and evil! Books like Outlander are reading roller coasters, so why wouldn't you want to own them?
The Book You Read Before the Movie
Bel Canto
It's always good to be a few steps ahead, especially when it comes to book-to-screen adaptations. Pick up a novel that's getting the Hollywood treatment in the near (or distant) future. Once it premieres, you'll not only have read a fantastic story—you'll have some literary street cred too.
Blanckets
The most important rule of book collecting is: Don't limit yourself. Even if you're "not into comic books or graphic novels," there are so many talented artists who can tell stories as masterfully as traditional authors. Think of their illustrated depictions of characters and settings as a little bonus—not a crutch—that creates a richer reading experience.
Related: 12 of the Best Graphic Novels of All Time for Lit Lovers
Housekeeping
It's your call on this one, and let's be honest: You've probably purchased this book multiple times in your life. You're drawn to it, flaws and all, because it resonates and feels representative of your identity and worldview. It may also just be a thoroughly enjoyable read. You need not justify it—this is your one true book love, so of course it belongs on your shelf.
This story was first published on The Reading Room.
Featured photo: Radu Marcusu/Unsplash