The Wikipedia entry for "American literature" opens with the following sentence: "American literature is literature predominantly written or produced in English in the United States of America and its preceding colonies." That casts a pretty large net, since there has been no shortage of books written, published, and distributed in the United States since its inception, with new ones being released every day.
When we think of the canon of American literature, however, we're thinking of something a tad more specific. We're often thinking of works that aspire to be the so-called "Great American Novel," and the most legendary writers that the country has ever turned out; names ranging from Melville to Hemingway, Ellison to Twai, Fitzgerald to Harper Lee, and many, many more.
While these American literature books and authors became classics for good reason, it's all too easy to lose track of many of the lesser-known titles being produced in our home country. Not to mention that there's an unfortunate tendency for the canon to be unduly preoccupied with a certain stable of the same old titles that only represent a fraction of American life. Not that there's anything wrong with The Great Gatsby or The Scarlet Letter, but there are endless books that make up American lit, written by a range of authors who showcase the diversity and complexity of our country's storytellers.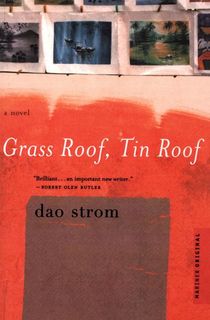 Grass Roof, Tin Roof
In this "affecting study on the slippery nature of home" and the impact of war on multiple generations (Los Angeles Times), Vietnamese-American author and artist Dao Strom "explores the mysteries of loss, culture and identity, with skill, poignancy and imagination" (Detroit Free Press) in a tale about a Vietnamese family who flees to America, only to find that the effects of more than one war follow them in their attempts to build a life, be a family, and understand themselves in the process.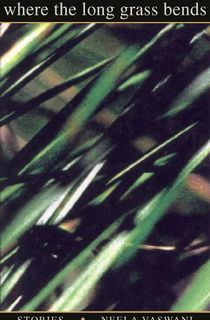 Where the Long Grass Bends
Recipient of both the American Book Award and the O. Henry Prize, Neela Vaswani combines a dizzying array of influences and approaches in this "fierce and bold" (Sena Jeter Naslund, author of Ahab's Wife) short story collection.
From Gaelic fable to Indian tradition, these thirteen stories show "impressive range and a striking command of poetic imagery" (Publishers Weekly) and "play with the notion of culture and homeland from a variety of perspectives." (Kirkus Reviews)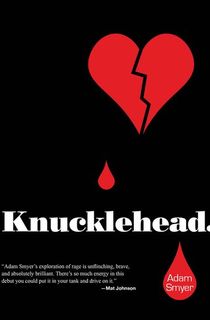 Knucklehead
"We should all be furious," the San Francisco Chronicle says in their review of Adam Smyer's "mordantly funny" novel, which tackles contemporary issues affecting the black experience in America, in a time when Black Lives Matter marches and police brutality are at the forefront of public consciousness, through the lens of the 1990s.
By setting its tale of a black law student who struggles to contain his own anger against the backdrop of Rodney King and the Oklahoma City Bombing, to name just a few of the events chronicled in this book, Smyer tells at tale that feels at once historically relevant and immediately topical.
The Only Good Indians
Prolific horror author Stephen Graham Jones crafts a "masterpiece" (Locus Magazine) in this New York Times bestselling novel of four Native American men who find themselves haunted—perhaps literally—by a disturbing event from their youth.
Jones has made a name for himself by not only mixing the thrills of psychological, visceral, and supernatural horror with the themes and preoccupations of literary fiction, but tackling head-on topics such as identity politics and the experience of living in America as an American Indian, and this recent release, which Entertainment Weekly called "one of 2020's buzziest horror novels," is also one of his best.
Panorama City
Pulitzer Prize-winning author Paul Harding called this comic novel "charming, absurd, very funny, and best of all, human through and through." It follows Oppen Porter, a man in a hospital bed in southern California's run-down Panorama City, who believes that he is dying—but he's not.
Nevertheless, he's determined to leave behind some lessons for his unborn son, which he does from his hospital bed via a tape recorder. The result is "an astonishing narrative that offers the pleasures of irony without the sting" (Los Angeles Review of Books) and a comic novel unlike any other.
In the Dream House
TIME magazine called Carmen Maria Machado's unconventional memoir of a relationship gone bad "a tour-de-force meditation on trauma, survival, and the language we use to talk about it all." The result is "a book that manages to break open nearly everything we think we know about abuse memoirs," one that was long-listed for the Andrew Carnegie Medal for Excellence in Nonfiction while occupying countless best-of-the-year lists.
"In the Dream House is the kind of book that burrows under the reader's skin while simultaneously forcing her to inhabit the body of the writer," NPR says of this "piercing" (USA Today) memoir that explores not just the author's own experiences with domestic abuse, but the ways in which such abuse is ignored or avoided by a system that tends to view lesbian relationships differently than heterosexual ones, and emotional and psychological abuse differently than physical trauma.
Related: 10 Moving Biographies and Memoirs
A People's Future of the United States
Acclaimed novelist Victor LaValle joined forces with celebrated editor John Joseph Adams to put together a book of "narratives that would challenge oppressive American myths, release us from the chokehold of history, and give us new futures to believe in" from some of the best speculative writers in America today.
The result are these twenty-five tales from writers like N. K. Jemisin, Catherynne M. Valente, Daniel Jose Older, Omar El Akkad, Maria Dahvana Headley, Tobias S. Buckell, Ashok K. Banker, Charles Yu, Seanan McGuire, Tananarive Due, and many more. No wonder Publishers Weekly called it one of the best books of the year.
Featured image via Gift Habeshaw / Unsplash