When I finished bingeing Inventing Anna, it left me wanting more. But I couldn't put a finger on what exactly it was I wanted more of. Was I intrigued by what it was like to be an imposter assuming a brand new identity, pretending to be whatever you wanted and getting away with it? Did I get caught up in the enthusiasm of the reporter on the beat discovering a major scandal and getting in over her head? Or was it the behind the curtains look at a glamorous life in NYC only experienced by the few but coveted by many? How about the fact that this series was based on a true story?
Turns out in my quest to replicate the experience of watching Inventing Anna, I had to curate a booklist that encompassed a variety of different types of stories. Some fiction. Some non-fiction. Living the life of a socialite. Living someone else's life entirely. Getting too attached to a biographical subject. Getting into the mind of a con artist. Intrigued? Good. My work here is done.
#TeamAnna
Genuine Fraud
Jump into life on the run with Jules from the very first page and then try to figure out if you should be rooting for or against her. But in order to do that you have to figure out who she really is and why she's running. And by the way, the story is told backwards. Literally from chapter eighteen to one.
Just like Anna, this story's main character is a young woman with secrets and unclear motivations. There is jet setting with backdrops that take you from high society east coast to hippie living on the west coast, and even the back alleys and resorts of south of border. Confusing details are dripped out at a pace that seems frustrating but add juicy tension to the plot and might just have you binging this book in one sitting!
#TeamVivian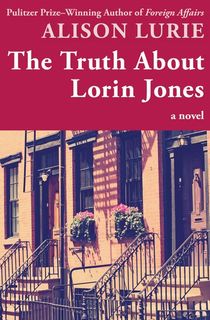 The Truth About Lorin Jones
Let's not overlook the story of real-life journalist Vivian Kent. She had an instinct that the Anna Delvey aka Anna Sorokin story was meant to be told. She decided to go big or go home and got the scoop that no one else did. But did she cross the line? Lose her objectivity when it came to her subject?
In this pick, the reader is once again back in the POV of a writer who may have gotten in too deep. This time it's biographer Polly Alter. Polly discovers Lorin Jones, an artist who died twenty years ago without any real recognition for her art and Polly is driven to correct that. Her feminist views prompt her to hold accountable the people who may have victimized Lorin. But was Lorin really a victim? Has Polly fallen for a façade and how does she champion her own values if she was wrong all along?
#GirlBoss
Park Avenue Summer
It's 1965 and Alice Weiss is a small town girl who lands a dream job in the big city working for legendary Helen Gurley Brown of Cosmo. But it's not all the things that dreams are made of when there are those who do not want to see a female succeed at such a lofty position.
Alice faces pressure and temptation to participate in schemes that are focused on seeing her boss fail. She has a decision to make but as she witnesses Gurley's perseverance, she realizes that she has to help make Cosmopolitan magazine a success. Her determination is not just for Gurley, but for all the future #girlbosses out there.
#TeenageDreams
Rich and Pretty
Are you still friends with your BFF from childhood? This is a reflection on how the ones that get us through some of the most difficult moments of becoming a full-fledged person can be the ones it's hardest to connect with over the years. Sarah and Lauren met in their youth and have been through monumental rites of passage with each other.
But are you the same fundamental person in your thirties as you were in high school? What if you had secrets that only one other person on earth knew but you rarely saw them anymore? Alam poses these questions and more through the strained relationship of Sarah and Lauren with the backdrop of NYC inserting itself as a character as well. Have they re-invented themselves so that they are unrecognizable to each other, or have they wanted different lives all along?
#BreakingRules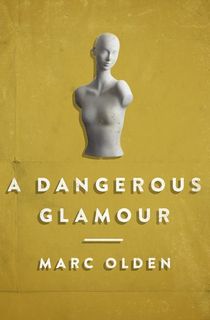 A Dangerous Glamour
The rich, the famous and the beautiful. NYC is full of them. And Annie Laurie was considered all three until she turned thirty and her modeling career hit a grinding halt. Divorced and looking for her next chapter, she returns to the modeling world as an agent.
This might have been a nice little inspirational female power story, except that Annie's ex is also an agent. He doesn't take kindly to Annie riffing on all his plays to steal away his models. Let's just say that there are high stakes to playing with fire in business, especially when that business involves the wealthy, exclusive and most powerful of New York.
#ConArtist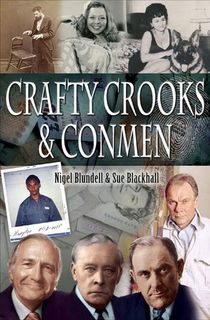 Crafty Crooks & Conmen
Though you might think you'd never fall for a con, just take a look at these successful con artists and you'll soon have some compassion for anyone who has ever been taken. Here are the true stories of some of the most gifted liars in history.
No one would fall for the scheme that the Eiffel Tower was for sale, right? Or believe that an ordinary bloke was really an agent in her Majesty's Secret Service? Cast not the first stone. These con artists are called artists for a reason. They could weave a tale together that seemed authentic mainly because they seemed so believable themselves. The true talent of a con is the gift of making their mark feel special, and who doesn't want to feel that?
#GameOver
Billion Dollar Facade: The Rise and Fall of Theranos and Elizabeth Holmes
Meet a bright young woman. She had big plans. She had a good idea. She was out to change the world, and as CEO of Theranos, she was well on her way. And then she was found guilty of wire fraud and conspiracy. This selection is about how a 2015 Wall Street Journal article became Elizabeth Holmes' undoing.
She had been so believable that many wouldn't stand for her name being smeared and those that dared to question Theranos' integrity were labeled as misogynistic and anti-progress. But the truth did eventually come out. And oh, did I mention that you can binge watch Amanda Seyfried as Holmes in The Dropout? Enjoy.