As people who value our sleep, it's rare that something come alongs and makes us sacrifice our bedtimes. But every so often a book is just so good that 9PM becomes 12AM, then 3AM—and you know what? We actually don't mind the loss of zzz's. Whether it's the writing, a particular character, or a blindsiding curveball, "just one more chapter" is worth the circles under our eyes and next-day energy crashes.
The selection of books below certainly fit the bill. From dystopian novels with unique twists to emotionally-charged mysteries, they kept our staff reading until the wee hours of the morning—and reaching for that third cup of coffee.
Related: All the Books You Can't Put Down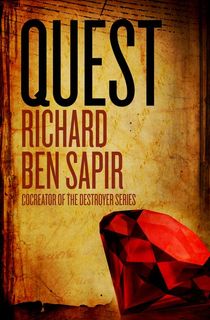 Quest
What It's About: While pursuing her father's killers, a woman is drawn into a centuries-old mystery involving a gem-studded saltceller with possible connections to the Holy Grail.
What Betsy, Strategic Advisor for Science Fiction and Fantasy, Says: "I love thrillers, jewels, and especially thrillers about jewels, which is why Quest kept me reading when I should have been asleep. The author intercuts chapters set in historical times with a modern-day murder mystery, and the quest for a priceless jeweled artifact."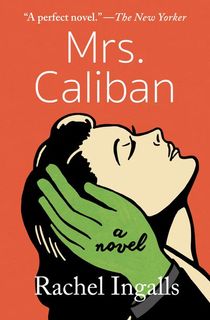 Mrs. Caliban
What It's About: When a fugitive sea monster comes to Dorothy seeking asylum, the lonely housewife agrees to protect him—thus, saving his life—but finds her own sense of hope in his company.
What Olivia, Assistant Books Editor, Says: "I devoured this after work one night. While Mrs. Caliban has been rightfully compared to The Shape of Water, I think I prefer it to the movie. Because Dorothy and 'Larry' come from such different worlds, their unique perspectives lead to poignant conversations about love, loss, and freedom—you almost forget 'Larry' is a giant sea creature. It may seem like it's out of your reading comfort zone, but I promise it's not as crazy as it sounds."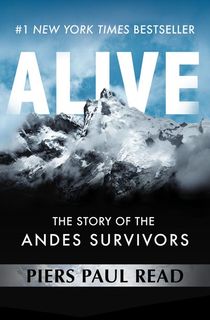 Alive
What It's About: The incredible story of the Uruguayan rugby team who, after crash-landing in the frozen Andes, braved unimaginable horrors in order to survive.
What Charlotte, UK Acquisitions Editor, Says: "Well, this story confronts the ultimate taboo...It's tragic, horrific yet utterly gripping, and PPR approaches it with the utmost humanity and sensitivity."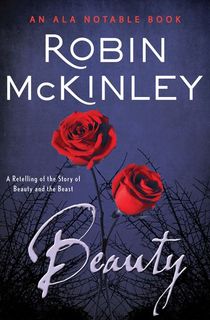 Beauty
What It's About: A New York Times-bestselling author offers a more complex interpretation of the timeless fairy tale about a young woman who thaws a monster's frozen heart.
What Sarah, Senior Books Editor, Says: "I love a good retelling—especially when it involves one of my favorite fairy tales: Beauty and the Beast. McKinley gives so much life to this French classic—expanding on Beauty's backstory and really hooking you from the first page. I couldn't put it down."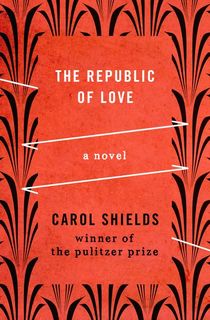 The Republic of Love
What It's About: From the Pulitzer Prize-winning author of The Stone Diaries comes the story of Fay McLeod and Tom Avery—a mermaid mythologist and a radio personality, respectively—whose unexpected romance restores their faith in love and commitment.
What Olivia Says: "You know how you feel after you watch When Harry Met Sally? You have the warm and fuzzies, maybe some Louis Armstrong on repeat? That's exactly how I felt while reading The Republic of Love—a smart, well-written love story that's like the best Nora Ephron rom-coms."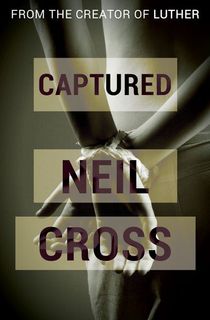 Captured
What It's About: Determined to go to the grave with a clear conscience, a terminal cancer patient races against the clock to find an old friend who has suspiciously disappeared.
What Charlotte Says: "This is Neil Cross, of Luther fame, and it's one of his early thrillers...It grabs you and won't let you go. The clue is in the title!"
Station Eleven
What It's About: In the post flu-pandemic future, a traveling troupe of actors performs for the remaining survivors—and discovers the the power of art, the resilience of the human spirit, and the importance of history along their journey.
What Hillary, Marketing Director, Says: "[In addition to making me stay up all night], this book also made me want to come up with an emergency action plan in case of apocalypse (I wish I was kidding)."
What Carolyn, Senior Editor, Says: "This is a totally shattering read that also says a lot about the nature of hope. There's a mystery at the heart, which I was eager to solve, but what really kept me from putting it down was the way I came to care for the believable characters."
The Scorpio Races
What It's About: Two teenagers fight for their survival in the annual Scorpio Races, a competition that involves wrangling the vicious, flesh-eating water horses that lurk in the ocean.
What Jen, VP, Editorial Director, Says: "The Scorpio Races is a 'horse book' like no other. The plot is based on a Celtic legend of wild water horses that emerge from the sea with a thirst for blood. They're the fastest horses known to man, and they compete in a deathly race every November. Author Maggie Stiefvater creates such a fantastical world with such believable characters that I couldn't put this book down until I knew who won the race—and if Sean Kendrick and Puck would finally fall for each other."
Red Clocks
What It's About: Mothers, daughters, and female friends navigate the frightening adversities of their Handmaid's Tale-esque society—one in which women have been stripped of their reproductive freedoms.
What Betsy Says: "I couldn't go to sleep without knowing what happened to the women of the story!"
The Power
What It's About: The discovery of the female "skein"—an organ that enables women to shoot electrical shocks from their hands—incites religious uprisings, government corruption, and a global war between the sexes.
What Audrey, Content Intern, Says: "The Power is, hands down, one of the most thought-provoking books I've read in a long time. The writing is gorgeous, the characters are relatable, and the world is simultaneously terrifying and empowering. It's subtle, and shocking. You'll lose sleep with this one for sure."
Idaho
What It's About: A woman tries to assemble the pieces of her husband's tragic past—the day his ex-wife murdered their youngest daughter—as he succumbs to early-onset dementia.
What Olivia Says: "I've read this book—no joke—four times since it published last year, and I can never put it down once I start. The way Emily Ruskovich has captured the small joys and tragedies of childhood, in addition to the bond between mothers and daughters, makes Idaho one of the most heartbreaking novels I've ever read. Strongly recommended for fans of Marilynne Robinson's Housekeeping or Celeste Ng's Everything I Never Told You."
Broken Harbor
What It's About: As ace detective Mick "Scorcher" Kennedy investigates two child-murders, he becomes increasingly troubled by a string of bizarre clues and memories of his own youth.
What Carolyn Says: "This is the first mystery I've ever read that also made me cry! I cared about all the characters so much. I ignored a lot of responsibilities to finish it in two days, but it was worth it."
Crazy Rich Asians
What It's About: After arriving in Singapore, Rachel realizes her boyfriend hasn't been completely transparent about his upbringing—specifically, that he hails from an ultra-snooty family of new and old money.
What Hillary Says: "Fun and dishy. It made my flight to Singapore fly by (see what I did there) and it was a great peek into a part of the country I was unlikely to see!"
Featured image: Terry Richmond / Unsplash