If you're here, then chances are you love to read. We're right there with you. We read for all sorts of reasons. We read to learn new things, to have experiences that we couldn't have any other way, to develop new skills, and sometimes purely for entertainment. By reading, we expand our minds, grow our empathy, and stretch our imaginations. Sometimes, we even read for the challenge of it, seeking out some of the most "difficult" books around, filled with brain-teasers, complicated plots, impenetrable language, and thousands and thousands of words crammed in-between two covers.
All of those reasons – and ways – to read are great, but at the same time, we're not always looking for a challenge when we sit down with a good book. Sometimes we're looking for comfort reading, something that we can sink into at the end of a long day. Comfortable doesn't have to mean "not smart," though.
There are plenty of easy-to-read books that can still expand our consciousness. In fact, it could be argued that the easier a book is to read, the better its odds of changing the way we think, feel, and experience the world. After all, all that convoluted language and dense abstraction can get in the way of real comprehension, and sometimes the most powerful stuff is the stuff that we understand most immediately. The stuff that sneaks in when we're the most comfortable.
Whatever is bringing you to your favorite reading chair, these 5 books are short, punchy, enjoyable, and easily consumed – often in a single sitting. They're ideal quick reads for those who want something small and sharp and stunning, filled with humor, wit, insight, and wonder. They span a variety of genres and forms, bringing all sorts of different things to the table. And all of them can be read quickly and comfortably.
Related: 7 Hi Lo Books for Adults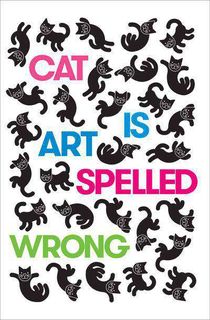 Cat Is Art Spelled Wrong
Wanna watch a cat video? Sure, everyone loves cat videos! But why do we love them so much? And, maybe more importantly, what are they? Are they art? In this clever book of essays funded via Kickstarter, fourteen authors tackle "perhaps the most important cultural issue of our time" (New York Magazine).
More than just a reaction to a viral phenomenon, the essays are "an earnest attempt to uncover more about human nature – especially in today's internet-driven world" (Cool Hunting). As such, it goes far beyond the question of cat videos themselves to ask how we define art, what informs our tastes, and what makes us choose one piece of media to consume over another – all packed into a tight, readable, and highly stimulating package.
Related: 10 of the Best Books for Cat Lovers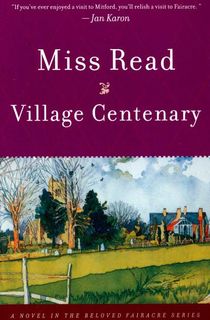 Village Centenary
"Miss Read" was the pseudonym of Dora Saint, a former schoolteacher whose many novels of life in the English countryside made her beloved on both sides of the pond. She was best known for two series, one set in the village of Fairacre, the other in the neighboring village of Thrush Green. These kicked off in 1955 and continued until her retirement in 1996.
There are dozens of Fairacre and Thrush Green books to read, and there are few better places to start than Village Centenary, in which the quaint little town of Fairacre scrambles to celebrate its hundredth anniversary. Once you've been introduced to Fairacre and its cast of familiar characters, you'll want to return again and again…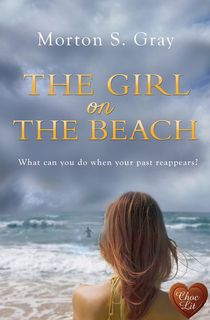 The Girl on the Beach
In this "delightful contemporary romance" (Long and Short Reviews), a woman moves to a seaside village in the hopes of leaving behind her troubled past. But the past has a way of catching up to us, and in her case, it comes in the form of the headmaster at her son's school. His name is Harry Dixon, and he says he doesn't know her, but she's convinced that he's really Ben Rivers, with whom she once shared an unforgettable night on the beach.
There's just one problem… Ben Rivers died years ago, in a surfing accident. So, who is Harry Dixon, really? And what will she have to do in order to get the new start she's looking for – and the love she desperately hopes to find?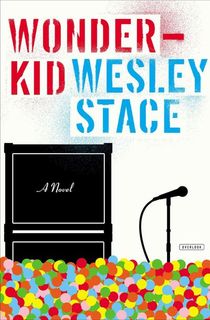 Wonderkid
For more than a quarter-century, Wesley Stace performed "smart indie rock" (The Boston Globe) under the stage name John Wesley Harding. In this "hilarious" (The New York Times Book Review) novel, he channels that experience into a "deliciously entertaining" (The Wall Street Journal) story of the Wonderkids, a band who are living the dream, with just one minor problem: the lead singer has turned them into entertainment for children.
Now, their concerts are packed with screaming fans, sure, but they're all grade schoolers, while their big concerts and television appearances take place on Saturday morning. But just because the venues are very different doesn't mean that the pressures and temptations of fame aren't still very real in this "great rock 'n' roll novel" (The Boston Globe).
Pretty Marys All in a Row
For those who like their easy reads a bit more on the spooky side, Bram Stoker Award-winning author Gwendolyn Kiste offers this short, sharp book about the Marys – personifications of urban legends, who all live together in a strange, decrepit mansion. There is Resurrection Mary, the ghostly hitchhiker who returns home each morning. There is Bloody Mary, who appears when her name is called three times, or Mistress Mary in her poison garden. In the basement, Mary Mack is forever building her own coffin, while Mari Lwyd broods with her horse skull.
But something is changing for these five sisters, these seemingly eternal beings. Their home is changing, and the existences they've shared for what seems like forever are in danger – and it will take all of them to figure out what's wrong and, with any luck, set it right before darkness comes for them all.
Related: 9 Books for Tim Burton Fans