Are you a self-proclaimed cat person? Or maybe just someone who's made an Instagram for their feline friend? Are you looking for a good book to read to your cat?
If you can't get enough of cats, then we've got some works you won't want to miss. Whether you live by nonfiction or love to get lost in fantasy, this list has everything from poetry to anthropological explorations and sci-fi to murder mysteries. Here's a list of the 10 best cat books for cat lovers.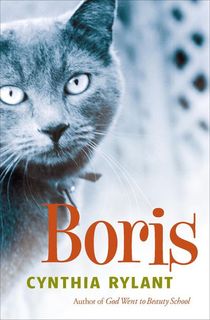 Boris
Boris is a collection of poems about an ordinary house cat who feels extraordinary in the eyes of his owner. A memoir in free verse, this conversational yet intimate book captures a story of compassion, companionship, and growing love. From the day Boris was brought home from the shelter to his survival through a solo exploration of the woods, these snapshots into the life of a big gray cat craft a story of furry friendship.
Related: 11 Poetry Books That Even Non-Poetry Readers Will Enjoy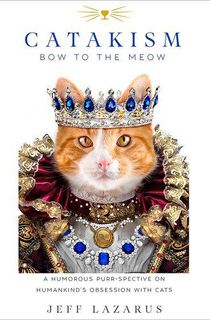 Catakism: Bow to the Meow
Do you have an obsessive case of feline fever? Then you need to read this book with a humorous take on humankind's widespread adoration for cats. From the hours spent setting up kitty photoshoots to the fortune spent feeding, clothing, and spoiling our clawed companions, it can sometimes seem like we're just worshipping at an animal altar. Case in point: We once awarded a medal to a cat for his Royal Navy service.
If you can relate a little too well to that thought, then you might be a follower of the belief system Catakism, rooted in the practice that cats are the biological and spiritual masters of humans.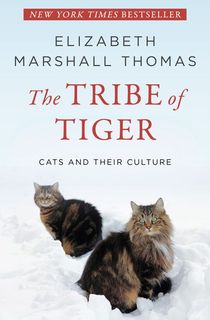 The Tribe of Tiger
This New York Times bestselling cat book comes from anthropologist Elizabeth Marshall Thomas (author of The Hidden Life of Dogs and The Social Lives of Dogs), and was inspired by the sight of her house cat scaring away two large deer.
Thomas dives into the links between small, domesticated felines and their larger counterparts in the wild, finding very subtle differences between their social, feeding, and communicative behaviors. From Siamese cats to Bengal tigers, this book covers the resilient and diverse feline family across time and the globe.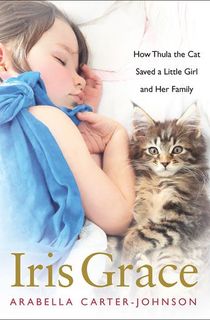 Iris Grace
When most people think of therapy pets, the first animal to come to mind is a dog—however, for one little girl with autism, a Maine Coon kitten named Thula changed her whole life.
Iris Grace had trouble communicating even from a very young age, getting overstimulated by social interaction and shutting down to stay trapped in her own little world. But Thula knew how to calm her down from a surplus of stimulus and how to distract her to avoid devastating meltdowns. With her furry companion at her side, Iris Grace began to open up to her family, talking to them and painting beautifully vivid pictures for hours at a time.
My Life in a Cat House
Author Gwen Cooper grew up as a dog lover through and through, but when she adopted her very first cat—a precious five-week-old rescue kitten, nervous and fresh off the streets—everything changed. Soon one rescue cat turned into five, and the feline wonders came to run the place. In eight stories full of laughter, love, and drama, Cooper shows that life with cat companions is never boring.
For even more of her notorious fur family, check out Homer's Odyssey: A Fearless Feline Tale, or How I Learned About Love and Life With a Blind Wonder Cat.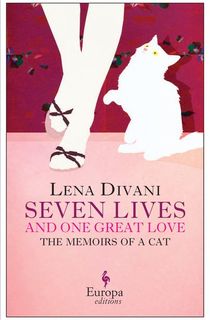 Seven Lives and One Great Love
Sugar Zach is a cunning and observant cat on his seventh life, full of stories and wisdom from all the lives before. When he meets a frenzied writer—the Damsel—he becomes determined to win her over, even if it seems like she has an aversion to all things feline. But as Sugar Zach is a pro at domesticating humans, it won't be long before the resistant and indifferent woman is welcoming him into her heart and her art. It's a love story of epic proportions.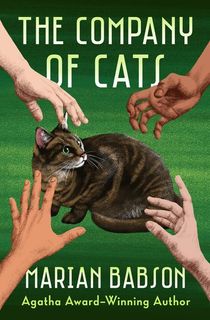 The Company of Cats
In this quirky cozy mystery from Agatha Award-winning author Marian Babson, the cat of a millionaire may be the missing link to solving the deadly case.
Interior decorator Annabel Hinchby-Smythe takes on computer tycoon Arthur Arbuthnot as a client, but comes to the quick realization that everyone in the house despises him—besides his cat Sally, of course. But when Arthur comes to a sudden and unfortunate end, Sally is named the sole heir of his fortune. With the heat now on the wealthy feline, can Annabel keep poor Sally safe as she figures out who killed her client?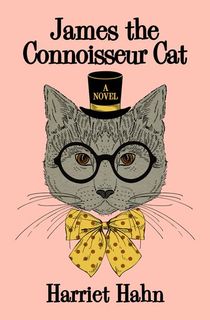 James the Connoisseur Cat
Love is in the air when posh silver-gray cat James meets a London businessman. They bond over cocktails and attend swanky parties, until one day James makes a name for himself by solving a case of a swindled and priceless jewel.
From that moment on, James takes it upon himself to crack down on crime: foiling subway pickpockets and catching counterfeit art. But he always makes time in his social calendar for a bit of pâté de fois gras and matchmaking.
Mort(e)
In this science fiction thriller described as "[channeling] both Homeward Bound and A Canticle for Leibowitz," the war with no name has begun. This war was initiated by a race of hyper-intelligent ants—the Colony—hellbent on destroying the human race. In these efforts, the Colony has used mysterious technology to turn household pets into complex-thinking bipedal soldiers who turn on their human masters.
Amidst this war is the new hero of battle, Mort(e), a cat with no fear for dangerous missions or the terrifying human weapon, EMSAH. But beyond the harsh victories of war, Mort(e) is driven by the lost love of his friend Sheba—a dog he knew before the world changed around him. With word from the human resistance that Sheba is alive, Mort(e) will stop at nothing to find her.
The Guest Cat
This moving cat book taps into the beautiful and odd ways life is always shifting around us. In a calm and quiet area of Tokyo, a couple rents a cottage as they work from home. With all the time they spend together, conversation has all but dried up. But then a cat intrudes upon their silent routine.
The cat never stays, but the cat always returns, and soon the world is revitalized around the renters. They pamper the cat with treats and speak to one another about her peculiar feline ways. An uninvited joy has found its way into their home and their marriage, but life never stays still for long.