Penelope Fitzgerald's literary career didn't begin until she was 58 years old. Despite her late start, Fitzgerald went on to become an award-winning novelist, poet, essayist, and biographer.
Fitzgerald's many awards include the prestigious Booker Prize (1979), the National Book Critics Circle Award (1997), and the Golden PEN Award (1999). Additionally, in 2008 she was listed by The Times among the 50 greatest British writers since 1945, and in 2012, The Observer placed her final novel, The Blue Flower, among the 10 best historical novels.
Before her literary career began, Fitzgerald lived an interesting and complicated life. At one point, she and her husband were homeless; at another, she taught at a posh school where her students included Anna Wintour, Edward St. Aubyn, and Helena Bonham Carter. Drawing on the adversity she faced in her own life, Fitzgerald uses her history to influence her characters as they cope with unfortunate life circumstances.
Continue reading to discover 10 books by Penelope Fitzgerald.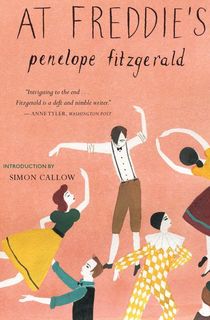 At Freddie's
It is the 1960s in London, and the West End Theaters all rely on Freddie Wentworth's Temple Stage School to supply them with child actors for their productions. Freddie herself is something of a mystery; no one knows her age or origin, they just know she is a hardworking woman who has turned her school into a national institution. But as the cultural revolution transforms London, everyone is left wondering what it will mean for Freddie, her students, and her famous school.
Drawing upon Fitzgerald's time teaching at London's Italia Conti stage school, At Freddie's is the story of a woman who must make increasingly difficult choices between her principals and her school's survival.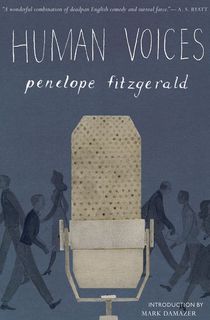 Human Voices
The year is 1940. Amid the chaos of World War II, the staff at the BBC Radio find themselves afflicted by as much turmoil within their workplace as there is out on the war-torn streets of London. Inspired by Fitzgerald's own early wartime career working for the BBC, Human Voices offers a vivid image of what life was like at this time, punctuated by a flair of humor as the reader follows different employees through their day-to-day lives.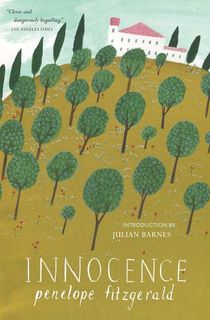 Innocence
A decade after the end of World War II, a Florentine family of fading nobility is struggling. The only Rodolfi who manages to find excitement in their life is 18-year-old Chiara, who has her heart set on the stubborn and penniless Salvatore Rossi.
When Chiara calls upon her British friend Barney to assist in the matchmaking process, the two make humorously naïve attempts to get Chiara and Salvatore together in this delightful novel "not just about Italians in love, but of living and loving for all humans" (The Times).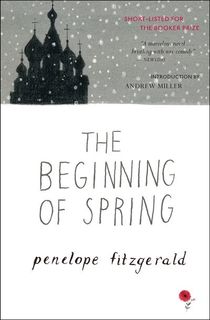 The Beginning of Spring
In this Man Booker Prize finalist, the city of Moscow is approaching the spring of 1913. After English painter Frank Reid returns home after a day of work to find his wife has left for an unspecified amount of time, Frank knows he must find someone to help him look after their three children.
When the beautiful, quiet Lisa Ivanova comes into the picture, Frank thinks he's met the perfect person for the job. But Frank can't help but wonder why exactly his bookkeeper went to such lengths to bring the two together…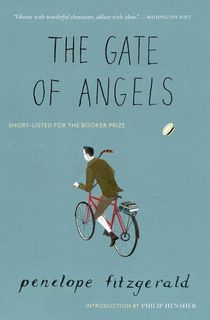 The Gate of Angels
Fred Fairly is one of Cambridge's brightest scientists. When he crashes his bike and wakes up in bed with a stranger—Daisy Saunders, a charming and beautiful working-class nurse—a love affair is set in motion that neither has the ability to stop.
The two find themselves wasting hours away discussing topics like faith and reason, and although things are complicated because of their different worlds, Fred and Daisy discover that love is enough to overcome the silly rules of society.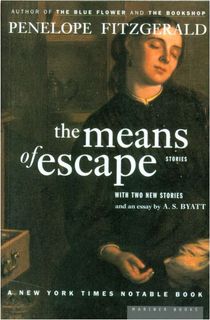 The Means of Escape
This posthumous collection of Fitzgerald's short stories, which were originally published in newspapers and anthologies, showcase some of the author's very best pieces of writing. The stories—each one a "miniature study of human behavior's endless absurdity"—are engaging, wide-ranging, and sure to delight readers of all kinds.
The Blue Flower
Fitzgerald's final novel The Blue Flower is the recipient of the National Book Critics Circle Award, which made Fitzgerald the first non-American recipient of the prestigious award. Set in 18th century Germany, this novel tells the fascinating and true story of Friedrich von Hardenberg, a young and impassioned philosophy student who went on to become the famous romantic poet Novalis.
The Bookshop
Florence Green is a young widow who decides to risk everything and use her small inheritance to open a bookshop, since her town doesn't have one. Though Florence is thrilled when her business takes off with the local townspeople, she is unprepared for the hostility her success brings from the less successful shopkeepers around her.
Only too late, after her cellar is seeping, her warehouse is leaking, and she learns that her shop is apparently haunted, does Florence realize that there may have been a reason why the town didn't have a bookshop before her…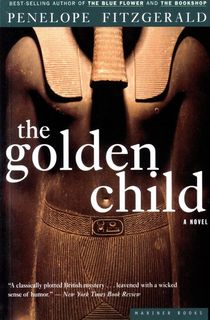 The Golden Child
After two are found dead at a museum, people begin to fear the recently delivered treasures of the Garamantia—the Golden Child—may have unleashed a deadly curse.
When the murderous conspiracy is traced back to the Kremlin, which only the cryptic hieroglyphs of the Garamantes can solve, Fitzgerald turns her "mercilessly satirical eye" to the art critics, police, and other members of the art world who try to bring an end to the mystery.
Offshore
Offshore is the recipient of the 1979 Booker Prize. Among the houseboats which line the Thames in Battersea Reach, a group of lost and eccentric characters live as neighbors. The residents include Maurice, the male prostitute; Richard, the ex-navy man; and Nenna, the abandoned mother of two girls who is the pull which draws the community together.
Offshore paints the beautiful picture of a lonely, unlikely group, who find comfort in each other despite their vast differences.