History is chock-full of women who made incredible contributions to society, yet are overlooked by the public. From pioneers and political dissidents to inventors and astrophysicists, the biographies of these historical female figures deserve a spot on your must-read list.
Amelia Earhart (and more)
Fly Girls
During the 1920s and 1930s, aviation was not yet a typical mode of travel. Instead, it was a spectacle, with those who flew the newfangled things becoming icons in their own right. Pilots were praised as heroes—fearless as they stared down death in one of the most dangerous sports. However, not all pilots received the same praise, as is the case of five remarkable aviators. Brave enough to overcome numerous obstacles, they were often ridiculed and faced prejudice based on one common factor: They were all women.
During the early stages of aviation, women showed great determination and willpower as they sought to prove themselves in the skies. O'Brien focuses on five trail-blazing women who impacted the industry: Florence Klingensmith, Ruth Elder, Amelia Earhart, Ruth Nichols, and Louise Thaden. These women accomplished many feats, broke sexist barriers, were innovators in the aviation world, and broke multiple records. A thrilling read until the final page–and newly available in paperback on March 5–Fly Girls will leave you in awe.
Related: Christina Crawford on Why It's So Important to Remember "Herstory"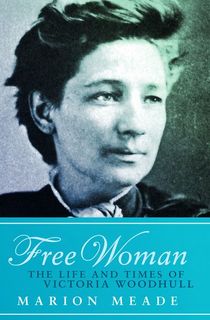 Free Woman
Often ignored by historians, Victoria Woodhull is a historical figure that drastically shifted the political conversation in the United States. Woodhull's commitment to rabble-rousing and activism marked a major shift in the movement toward's women's suffrage. She even ran for President of the United States in 1872.
Those who opposed her views (and who were likely equally appalled by her unconventional background) heavily attacked Woodhull. She had been twice divorced and held a series of unorthodox careers before running for President. Even the feminists of her time were infuriated by Woodhull's campaign—she was an advocate for free love, birth control, and the freedom of female sexuality, long before any of those ideas became commonplace.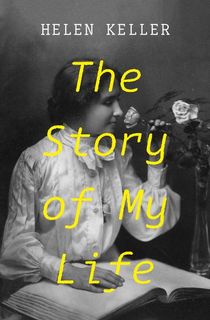 The Story of My Life
A story that has been transformed into both stage and film adaptations, Helen Keller has remained an American icon for triumphing in spite of having lost her sight and hearing at a young age. With the help of her teacher—and later devoted friend—Anne Sullivan, she was able to embark on a journey that would change her life forever. Her perseverance led Keller to become the first deaf-blind person to receive a Bachelor of Arts degree.
Keller published this book when she was 22 years old; in it, she testifies to the darkness and silence she experienced before meeting Anne Sullivan. Her narration is rich with descriptions of her view of the world—she refuses to let her situation debilitate her understanding of the world. Keller's positive outlook on life and the testament of her willpower will leave you feeling hopeful.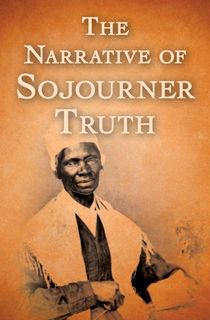 The Narrative of Sojourner Truth
A poignant narrative written by one of the most famous and admired African-American women in history, Sojourner Truth easily shows why she is still an inspirational figure. Truth traveled across the country to give speeches on the rights of black people, and specifically black women. It became Truth's mission to free those who were marginalized by a predominately masculine and white society. The "Ain't I a Woman" speech, said by some to be extemporaneous, cemented her legacy. First given in 1851, the speech was heavily publicized in 1863, leading to her meeting President Lincoln in 1864.
The narrative shares many details from Truth's lifetime, from her childhood to her later years as an abolitionist and preacher. The account addresses many of the horrors of slavery, and sheds light on the reality that northern slavery was just as terrible as its southern counterpart. Truth describes her childhood as a slave who transitions into emancipation when she changed her name and began her career as a preacher. Despite her obvious intelligence, Truth was illiterate throughout her life. She dictated her memoirs to a dear friend, Olive Gilbert.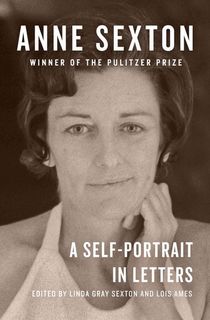 Anne Sexton
A poet known for both her professional and personal life, this biography provides insight into Anne Sexton's own world. Recipient of the Pulitzer Prize for poetry in 1967, Sexton was known for her deeply personal confessional verse. Her poetry spanned various topics such as depression, suicidal tendencies, and other intimate details. Because Sexton disclosed overlooked female experiences, her poetry quickly gained popularity.
Sexton's letters are somehow even more intimate than her verse. The letters featured in this collection were chosen by Sexton's daughter and a close friend. Although the relationship between Sexton and her daughter Linda was, at best, complicated (Linda has since spoken of the physical and sexual abuse she suffered at her mother's hands), their relationship was close and allowed Linda to choose from thousands of letters to best display her mother's personality.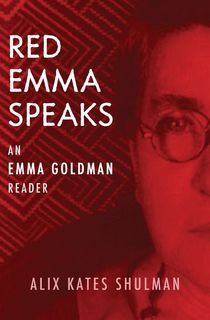 Red Emma Speaks
Anarchist activist Emma Goldman played a crucial role in the spread of anarchist political philosophy across Europe and North America during the early 20th century. Goldman immigrated to the United States from Russia in 1885. She became a writer and renowned lecturer on women's rights and social issues, attracting thousands of followers.
During her life, Goldman conspired to assassinate Henry Clay Frick, industry baron and union enemy. She was jailed for inciting riots in 1893, spending two years in jail. She was arrested and deported for conspiring with Alexander Berkman to stop men from registering for the draft during WWI. Upon her return to Russia in 1920, she denounced the Soviet Union for its violent suppression of independent voices. Goldman was considered a free-thinking "rebel woman" by admirers and denounced as an agitator by many in power. Until the 1970s, Goldman was mostly forgotten. Scholarly work and recent biographies have brought her back into the public sphere.
Ada's Algorithm: How Lord Byron's Daughter Ada Lovelace Launched the Digital Age
Ada Lovelace, an English mathematician and writer, is most notable for her work on Charles Babbage's proposed mechanical general-purpose computer, the Analytical Engine. Because she acknowledged the machine's ability to create complex algorithms, Lovelace was considered the first computer programmer. Through marriage, she became a countess, and it was through this position that she was able to meet famous scientists and writers to continue her education.
Between 1842 and 1843, Lovelace translated an Italian article about Babbage's work. As she did, she added notes to explain the function—those notes are considered the first true computer program, an algorithm carried out by a machine.
The Firebrand and the First Lady: Portrait of a Friendship
In 1938, Murray officially entered the Civil Rights Movement when she campaigned for entry to an all-white school. With assistance from the NAACP, Murray's case received national attention. After receiving her law degree, she moved to New York City to continue her fight for equality. She published influential literature in 1951 on the state's laws toward race, but suffered from the impacts of McCarthyism, as she was believed to be too radical.
After losing her position at Cornell University, she published an autobiography documenting her family's heritage and their struggle toward racial justice. By 1977, Murray became the first African American woman to become an Episcopal priest. This fascinating biography details Murray's life and her enduring friendship with First Lady Eleanor Roosevelt, with whom Murray often discussed social issues.
Amelia Bloomer & Dress Reform, Or: How Women Came to Wear Pants
A women's rights and temperance advocate, Amelia Bloomer was the first woman to own, operate, and edit a news platform for women. While Amelia did not fashion the radical style of dress known as bloomers, she was one of its earliest adopters.
In opposition to fellow women's rights activists, Amelia Bloomer felt women's suffrage conventions were unseemly. Instead, she believed writing was the best way for women to affect change and inspire reform. She remained a suffrage pioneer, writing and speaking, through her entire life until her death. Bloomer is also the namesake of the Amelia Bloomer Project, which publishes annually a list of children's books with feminist content.
Wrapped in Rainbows: The Life of Zora Neale Hurston
Author of Their Eyes Were Watching God, Hurston was a writer, folklorist, and anthropologist. While living in New York City, she became a central figure in the Harlem Renaissance along with famed writers like Langston Hughes. After a series of financial struggles, she was forced to live in St. Lucie County Welfare Home where she died in 1960 from a stroke.
Her writing went largely unrecognized until novelist Alice Walker wrote a Ms. article about Hurston's work. The article helped revive interest in the deceased writer. Wrapped in Rainbows explores the fascinating life Hurston led—including her dabbles in voodoo.
Sapper
Dorothy Lawrence is well-known for her clandestine transformation from journalist to soldier. After experiencing success with articles published in top newspapers and magazines, Lawrence began reporting on the outbreak of WWI in France, entering a war zone and reporting as a freelance war correspondent. She made it to the frontline but was ordered to leave. So she concluded that she must become a soldier to report on the war.
Lawrence befriended two British Army soldiers who smuggled her a uniform, flattened her figure with a homemade corset, used sacking and cotton-wool to bulk out her shoulders and cut her hair into a short military style. She darkened her skin and learned how to drill and march by a friend's instruction. She then obtained forged identity papers and headed for the front lines. Upon her return from battle, she wrote about her experiences.
Nellie Bly: Daredevil. Reporter. Feminist.
Born Elizabeth Cochran but known primarily by her pen name, Bly was an American journalist most widely known for her record-breaking trip around the world in 72 days. She was a pioneer of her field, launching a new kind of investigative journalism. Her early work focused on the lives of working women. She then traveled to Mexico and reported on the cultural landscape of the country, later collecting her reports into a book.
Bly then accepted an undercover assignment to report on the harsh conditions of the treatment at the Women's Lunatic Asylum in New York City. She managed to get herself committed to the asylum and experienced the conditions first hand. Ten Days in a Mad-House brought her instant fame. Bly was not just a writer—she was also an inventor, heavily involved in charity worker, and later, owner of the Iron Clad Manufacturing Company.
Cecilia Payne-Gaposchkin: An Autobiography and Other Recollections
A British-American astronomer and astrophysicist, Cecilia Payne proposed in her PhD thesis the contents of stars—namely, that they were primarily made of hydrogen and helium. This remains the accepted understanding of the composition of stars.
Payne completed her graduate studies at Cambridge, but was not awarded a degree, as the university did not award women degrees until 1948. She then moved to the United States to complete her PhD at Radcliffe College, now part of Harvard.
Queen of the Track
Alice Coachman was the first African-American woman to receive a gold medal in the Olympics. She specialized in the high jump. At the height of her career, Coachman was unable to compete in the Olympics due to World War II. When, she finally participated in the 1948 Olympics, she jumped five feet and six inches, earning her the gold.
Upon her return to the United States, Coachman was a sports hero. She met President Truman and former First Lady Eleanor Roosevelt. Parades were held in her honor and she spoke on behalf of women taking stronger leadership roles. In 1979, she was inducted into the Georgia Sports Hall of Fame.
Rosalind Franklin: The Dark Lady of DNA
She may be unfamiliar to most, but Rosalind Franklin played a key role in the discovery of the structure of DNA. Most of her work was only recognized posthumously. After finishing her work on DNA, Franklin led pioneering efforts at Birkbeck on the molecular structures of viruses. One of the only women in her lab, Franklin's life was a fascinating one, from childhood to the DNA discovery. Tragically, Franklin's life was cut short; she died in 1958 of ovarian cancer at the age of 37.
The Woman Behind the New Deal: The Life and Legacy of Frances Perkins
The first woman to serve in a president's cabinet, Perkins was the Secretary of Labor from 1933 to 1945 and became a key player in the construction of the New Deal. Her goal was always to increase the benefits and safety of the working class.
In 1911, Perkins witnessed the infamous Triangle Shirtwaist Fire, later calling it the moment the New Deal was born. Upon his election, FDR asked Perkins to serve in his cabinet and help advance an agenda of social equality. Many of the advancements and protective regulations created by this hardworking woman are still in place today.
Hedy's Folly: The Life and Breakthrough Inventions of Hedy Lamar, the Most Beautiful Woman in the World
Hedy Lamarr began her career as an actress known for her controversial presence on screen, appearing nude on occasion. She ran away from her husband in secret to Paris, where she met Louis B. Mayer. He offered her a contract with Hollywood, and her career quickly exploded.
Famous for her beauty and movies, Lamarr was also a talented inventor and tinkerer. At the beginning of World War I, Lamarr and composer George Antheil fashioned a radio guidance system for Allied torpedoes that combated jamming attempts by Axis powers. Although the U.S. Navy didn't adopt the technology until the 1960s, Lamarr and Antheil's creation is used today in Wi-Fi, CDM, and Bluetooth technology.
James Tiptree Jr. (aka Alice B. Sheldon)
James Tiptree, Jr.: The Double Life of Alice B. Sheldon
Alice Sheldon wrote science fiction under the pseudonym James Tiptree Jr. for 20 years. During that time, Tiptree was heralded as one of the best—and most masculine—sci-fi writers. When the truth about Sheldon's identity was discovered in 1977, assumptions about "feminine" and "masculine" science fiction came tumbling down. The recognition of women in hard sci-fi today, and the beginning of the end of gendered segregation in sci-fi interests, is all thanks to Sheldon.
Sophia: Princess, Suffragette, Revolutionary
Princess Sophia Duleep Singh was the daughter of Maharaja Duleep Singh. Her father abdicated her throne, but he and her family kept their honorary titles. Goddaughter of Queen Victoria, Singh spent most of her life in England. She was one of the leading women in the struggle to gain voting rights in England, working primarily with the Women's Tax Resistance League. She also worked with the Red Cross during World War I, was president of the Suffragette Committee, and worked for equality in many different areas.
A Lady's Life in the Rocky Mountains
Isabella Lucy Bird was a 19th-century English explorer, writer, photographer, and naturalist. Working with Fanny Jane Butler, she founded the John Bishop Memorial hospital in Srinagar. She's best known for being the first woman to be elected fellow of the Royal Geographic Society. She traveled throughout India before venturing to the United States, where she spent a handful of years exploring the newly acquired territories to the west. She documented her experiences and later published her written work in this book.
This article was first published on The Archive.
Featured photo of Ada Lovelace, Cecilia Payne-Gaposchkin, Zora Neale Hurston, and Frances Perkins: Wikimedia Commons