March is Women's History Month, and while just one month isn't enough time to highlight the contributions of half the human population, we do need to start somewhere. And if we start teaching kids about women's history early enough, maybe one day we won't need a separate month to remind us about it.
The following list merely skims the surface of women's contributions throughout history. So, if you have a little person in your life, pick a book and get learning. But don't stop there—choose balanced history books throughout the year to give to the kids in your life and normalize that women's history is just…history.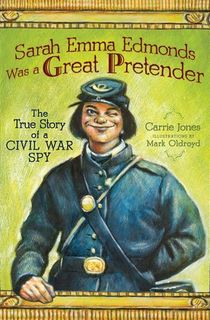 Sarah Emma Edmonds Was a Great Pretender
When they say seeing yourself reflected in a book can make all the difference in a young person's life, they're not wrong. Sarah Emma Edmonds was born in Canada in 1841. Sarah grew up with the knowledge that her father had wanted a boy. She also grew up reading the book Fanny Campbell, the Female Pirate Captain. This book described a woman who dressed as a man to save her fiancée who was captured by the British in the American Revolution.
And that may have been what planted the seed in Sarah's mind to dress as a man when the Civil War started. After all, if Fanny can save her fiancée, why can't Sarah help save a country? And that's not the only disguise she takes on, but it is one of her many adventures. This remarkable woman isn't well known to most but her story is just as, if not more, impressive than any of the famous heroes in the history books. Who knows what she may inspire in a little girl reading her story for the first time in the 21st century?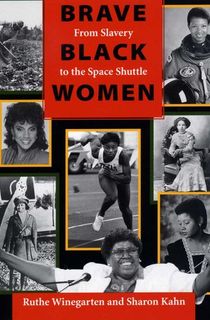 Brave Black Women
This book profiles women from all walks of life and all manner of career who share the characteristics of being Black and brave. But if you ask the women themselves, they might not admit to being brave so much as to just doing what needed to be done. They had to find their own way and blaze their own.
The women in this book have played integral roles in building the change they wanted to see in their communities, schools, religion, industries, government and more. You may have heard of some of them but most will likely be new names. Each story will inspire any child to dream big after seeing the path finally paved for women of color to become an athlete, opera singer, congresswoman, scientist and so much more.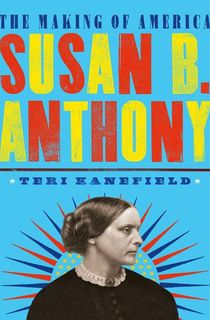 Susan B. Anthony
Sometimes, even when the name of a woman makes it into the history books, the life that she led can seem one dimensional and unrelatable. Susan B. Anthony is thought of as one of the very first feminists and even has a coin of her own. But it is very important to remember the circumstances she had to overcome to get to be so famous. In her lifetime, Anthony was considered property, as was any woman or person of color.
Anthony saw the irony in living in a country that fought for the freedom to make its own decisions when those decisions were really left to white men. She grew up as a Quaker and was an early reader. She also grew up to believe that everyone's thoughts, opinions and lives mattered. This selection takes the reader through the milestones of Anthony's impactful life by not only describing her role but also giving space for her own feelings in her own words. She becomes less of just a historical figure and more of a mentor who you wish you could converse with over social justice issues today.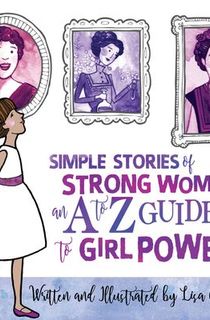 Simple Stories of Strong Women
Just like the alphabet is fundamental to learning a language, consider this selection a literal A-Z on strong women who lay a foundation for what women can achieve. Starting with Mary Anning, who discovered dinosaur bones before it was cool in the 1800s, the reader takes a journey through women's history using the letters of the alphabet.
The title may be misleading, as the lives of each one of these role models is not simple. But the format of the book makes it easy to dip in and out of history with a straightforward biography and head to toe visual. No time to read? No problem. Simply leave this book in the car, the bathroom, the breakfast bar or wherever for a curious mind to pick up and get a quick lesson on how one person can make a difference in the world.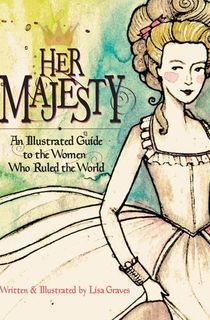 Her Majesty
This selection takes us around the world to meet women in royalty who have made an impact in their own unique way. While one might think that being a queen comes with automatic power, queens are often looked at very differently than kings. Women with a crown might be thought of as decoration and often had to work twice as hard to be taken seriously.
The women in this book came to be in power by very different paths including by birthright and by force. They ruled in countries such as Egypt, Russia and India. They faced challenges that their male counterparts never had to face. See what princesses, queens, tsarinas and more were really like when you dive into this book and away from the fairy tale tropes still prevalent today.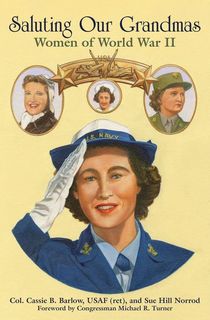 Saluting Our Grandmas
If this title doesn't get your attention, then you aren't paying attention. And that is often what society does when a person gets older: we stop seeing the elderly and the contributions that they have made (and still make) to their communities. Well, this book isn't having it.
World War II has often been the subject matter of dramatic film and tv series, but these portrayals can romanticize the times and make them less than relatable. The stories of the very real women who fought in WWII bring history to life in part because of the included point of view of their relatives. The inclusion of photographs past and present with the interplay of historical tidbits and the modern Honor Flights help emphasize the ways these women's actions continue to impact us today.