If you're reading this, you can thank the English–they invented this website's native language! The English were also pioneers in what they did with that language, shaping and forever changing the novel and other forms of the written word, and now we have beautiful classic English literature.
If you're an English speaker and a book lover, then you owe it to yourself to explore the works of the writers that made books (and the English language itself) great with English literature classics. Pick a book off of this shelf, which features the best and most memorable classic English literature. We've chosen vibrant novels that have retained their genius and immediacy. When you're caught up in these classic English books, you might sometimes forget just how old they are! 
Robinson Crusoe
Defoe's most celebrated story of Crusoe's shipwreck, his resourcefulness and ingenuity in his solitary life on a desert island, and his rescue of Man Friday has been abridged and retold many times since its publication (in two volumes) in 1719. It even appeared recently in graphic-novel form.
In 1968, Kathleen Lines determined to make the original text more accessible to young readers by breaking Defoe's original, continuous narrative into chapters, slightly cutting Crusoe's long meditations, and compressing the relevant bits of The Farther Adventures into a neat Epilogue, so that readers learn what happened to Friday.
Brave New World
Far in the future, the World Controllers have created the ideal society. Through clever use of genetic engineering, brainwashing and recreational sex and drugs, all its members are happy consumers.
 Bernard Marx seems alone in harboring an ill-defined longing to break free. But a visit to one of the few remaining Savage Reservations where the old, imperfect life still continues may be the cure for his distress.
Lord of the Flies
Lord of the Flies remains as provocative today as when it was first published in 1954, igniting passionate debate with its startling, brutal portrait of human nature. Though critically acclaimed, it was largely ignored upon its initial publication. Yet soon it became a cult favorite among both students and literary critics who compared it to J.D. Salinger's The Catcher in the Rye in its influence on modern thought and literature.
Labeled a parable, an allegory, a myth, a morality tale, a parody, a political treatise, even a vision of the apocalypse, Lord of the Flies has established itself as a true classic.
Heart of Darkness
"The mind of man is capable of anything—because everything is in it, all the past as well as all the future. What was there after all? Joy, fear, sorrow, devotion, rage—who can tell?—but truth—truth stripped of its cloak of time. Let the fool gape and shudder—the man knows, and can look on without a wink."
Marlow, a seaman, tells of a journey up the Congo. His goal is the troubled European and ivory trader Kurtz. Worshipped and feared by invaders as well as natives, Kurtz has become a godlike figure, his presence pervading the jungle like a thick, obscuring mist. As his boat labors further upstream, closer and closer to Kurtz's extraordinary and terrible domain, so Marlow finds his faith in himself and civilization crumbling.
Conrad's Heart of Darkness has been considered the most important indictment of the evils of imperialism written to date.
Tess of the D'Urbervilles
"A powerful imagination, a profound and poetic genius, a gentle and humane soul." —Virginia Woolf. Bound by tradition and circumstance, an innocent young woman makes a fateful choice, in this heartrending novel from the author of Far From the Madding Crowd.
The Jungle Book
"This is the hour of pride and power, talon and tush and claw. Oh hear the call!-good hunting all that keep the Jungle Law!"
The Jungle Book contains seven short stories and seven poems. The first three stories are about Mowgli, while the remaining four each focus on different protagonists. On the night of a big hunt, Father Wolf and Mother Wolf discover a man's cub in the bushes, abandoned and naked. Mother Wolf immediately decides she will raise him as one of her own cubs, much to the tiger Shere Khan's dismay. Shere Khan believes the child was his to eat, and he is not happy to be turned away. Mother Wolf names the child Mowgli, which she says means frog. At the wolf Pack Council, Mowgli is accepted by the other wolves only after Baloo, a kind bear who teaches the cubs about the Jungle Law, and Bagheera, the black panther, vouch for him.
Lady Chatterley's Lover
As the novel opens, Constance Chatterley finds herself trapped in an unfulfilling marriage to a rich aristocrat whose war wounds have left him paralyzed and impotent. After a brief but unsatisfying affair with a playwright, Lady Chatterley enjoys an extremely passionate relationship with the gamekeeper on the family estate, Oliver Mellors.
After Lady Chatterley falls in love and conceives a child with Mellors, she moves from the heartless, bloodless world of the intelligentsia and aristocracy into a vital and profound connection rooted in sexual fulfillment.
Animal Farm
Animal Farm is the most famous by far of all 20th-century political allegories. Its account of a group of barnyard animals who revolt against their vicious human master, only to submit to a tyranny erected by their own kind, can fairly be said to have become a universal drama. Orwell is one of the very few modern satirists comparable to Jonathan Swift in power, artistry, and moral authority; in Animal Farm, his spare prose and the logic of his dark comedy brilliantly highlight his stark message.
Taking as his starting point the betrayed promise of the Russian Revolution, Orwell lays out a vision that, in its bitter wisdom, gives us the clearest understanding we possess of the possible consequences of our social and political acts.
Middlemarch
Middlemarch is a complex tale of idealism, disillusion, profligacy, loyalty and frustrated love. This penetrating analysis of the life of an English provincial town during the time of social unrest prior to the Reform Bill of 1832 is told through the lives of Dorothea Brooke and Dr. Tertius Lydgate and includes a host of other paradigm characters who illuminate the condition of English life in the mid-nineteenth century.
Henry James described Middlemarch as a "treasurehouse of detail" while Virginia Woolf famously endorsed George Eliot's masterpiece as "one of the few English novels written for grown-up people."
A Clockwork Orange
In this 1962 classic, a novelistic exploration of modern crime and punishment, Alex is the 15-year-old leader of his gang of "droogs" thriving in the ultra-violent future as prophetically imagined by Anthony Burgess. Speaking a bizarre Russian-derived slang, Alex and his friends freely pillage and slash their way across a nightmarish urban landscape until Alex is captured by the judicial arm of the state. He then becomes their prized guinea pig in a scientific program to completely "redeem" him for society.
If we had the power of absolute criminal reform, what, the novel asks, would this mean for our ideals of freedom and society? This edition reinstates the final chapter missing from Kubrick's film and, in which Alex is on the verge of starting a family as he reflects on—and completely rejects—his adolescent nastiness. It also includes Burgess's introduction "A Clockwork Orange Resucked."
A Room with a View
In common with much of his other writing, this work by the eminent English novelist and essayist E. M. Forster displays an unusually perceptive view of British society in the early 20th century.
Written in 1908, A Room with a View is a social comedy set in Florence, Italy, and Surrey, England. Its heroine, Lucy Honeychurch, struggling against straitlaced Victorian attitudes of arrogance, narrow-mindedness and snobbery, falls in love—while on holiday in Italy—with the socially unsuitable George Emerson.
Mrs. Dalloway
Mrs. Dalloway is a novel by Virginia Woolf that details a day in the life of Clarissa Dalloway, a fictional high-society woman in post-World War I England. It is one of Woolf's best-known novels.
Created from two short stories, "Mrs. Dalloway in Bond Street" and the unfinished "The Prime Minister," the novel addresses Clarissa's preparations for a party she will host that evening. With an interior perspective, the story travels forwards and back in time and in and out of the characters' minds to construct an image of Clarissa's life and of the inter-war social structure.
In October 2005, Mrs. Dalloway was included on TIME magazine's list of the 100 best English-language novels written since 1923.
The Strange Case of Dr. Jekyll and Mr. Hyde
When Edward Hyde tramples an innocent girl, two bystanders catch the fellow and force him to pay reparations to the girl's family. A respected lawyer, Utterson, hears this story and begins to unravel the seemingly manic behavior of his best friend, Dr. Henry Jekyll, and his connection with Hyde.
Utterson probes into both Jekyll and his unlikely protégé, increasingly unnerved at each new revelation. In a forerunner of psychological dramas to come, Robert Louis Stevenson uses Hyde to show that we are both repulsed and attracted to the darker side of life, particularly when we can experience it in anonymity.
Pride and Prejudice
Pride and Prejudice is one of the best-loved and most intimately known of Jane Austen's novels. Her sense of comedy and satire makes this an enduring classic of English literature.
Jane Eyre
Charlotte Brontë's most beloved novel describes the passionate love between the courageous orphan Jane Eyre and the brilliant, brooding, and domineering Rochester. The loneliness and cruelty of Jane's childhood strengthens her natural independence and spirit, which prove invaluable when she takes a position as a governess at Thornfield Hall. But after she falls in love with her sardonic employer, her discovery of his terrible secret forces her to make a heart-wrenching choice.
Ever since its publication in 1847, Jane Eyre has enthralled every kind of reader, from the most critical and cultivated to the youngest and most unabashedly romantic. It lives as one of the great triumphs of storytelling and as a moving and unforgettable portrayal of a woman's quest for self-respect.
RELATED: The Laborious Birth of Jane Eyre 
Wuthering Heights
Although Wuthering Heights is now widely regarded as a classic of English literature, contemporary reviews for the novel were deeply polarized; it was considered controversial because its depiction of mental and physical cruelty was unusually stark, and it challenged strict Victorian ideals of the day, including religious hypocrisy, morality, social classes, and gender inequality. The English poet and painter Dante Gabriel Rossetti referred to it as "A fiend of a book—an incredible monster … The action is laid in hell,—only it seems places and people have English names there."
The book has inspired adaptations, including film, radio and television dramatizations, a musical by Bernard J. Taylor, a ballet, operas (by Bernard Herrmann, Carlisle Floyd, and Frederic Chaslin), a role-playing game, and a 1978 song by Kate Bush.
Great Expectations
Regarded by many critics as Dickens' masterpiece, Great Expectations is a Bildungsroman, telling the story of the orphan Pip and his growth to maturity through many trials and tribulations. It distills and refines themes from earlier Dickens novels, and features a remarkable cast of supporting characters.
Related: 5 Books to Read While Waiting for The Personal History of David Copperfield
Gulliver's Travels
Considered the greatest satire ever written in English, Jonathan Swift's Gulliver's Travels chronicles the fantastic voyages of Lemuel Gulliver, principally to four marvelous realms: Lilliput, where the people are six inches tall; Brobdingnag, a land inhabited by giants; Laputa, a wondrous flying island; and a country where the Houyhnhnms, a race of intelligent horses, are served by savage humanoid creatures called Yahoos.
Beneath the surface of this enchanting fantasy lurks a devastating critique of human malevolence, stupidity, greed, vanity, and short-sightedness. A brilliant combination of adventure, humor, and philosophy, Gulliver's Travels is one of literature's most durable masterpieces.
Frankenstein
Mary Shelley started writing this story when she was 18 and the novel was published when she was 20. The title of the novel refers to a scientist, Victor Frankenstein, who learns how to create life and creates a being in the likeness of man, but larger than average and more powerful. In popular culture, people have tended incorrectly to refer to the monster as "Frankenstein."
Frankenstein is infused with some elements of the Gothic novel and the Romantic movement. It was also a warning against the expansion of modern man in the Industrial Revolution, alluded to in the novel's subtitle, The Modern Prometheus. The story has had an influence across literature and popular culture and spawned a complete genre of horror stories and films.
RELATED: 14 Groundbreaking Female Science Fiction and Fantasy Authors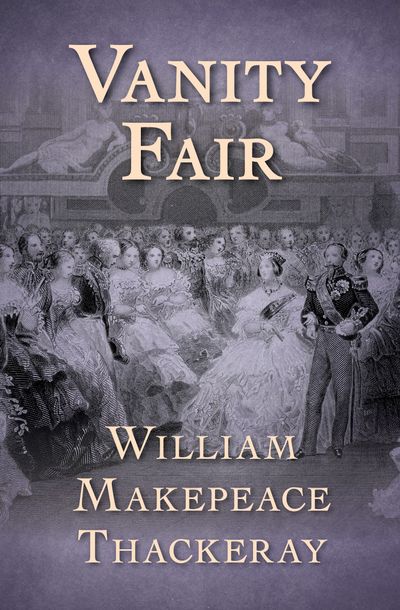 Vanity Fair
"I think I could be a good woman, if I had five thousand a year," observes beautiful and clever Becky Sharp, one of the wickedest—and most appealing—women in all of literature.
Becky is just one of the many fascinating figures that populate William Makepeace Thackeray's novel Vanity Fair, a wonderfully satirical panorama of upper-middle-class life and manners in London at the beginning of the nineteenth century. It's a richly entertaining comedy that asks the reader, "Which of us is happy in this world? Which of us has his desire? Or, having it, is satisfied?"
1984
Newspeak, Doublethink, Big Brother, the Thought Police—the vocabulary of George Orwell's classic political satire, 1984, has passed into the English language, symbolizing the horrors of totalitarianism.
Related: A Guide to All 9 George Orwell Books
Alice's Adventures in Wonderland
Alice is feeling bored while sitting on the riverbank with her sister when she notices a talking, clothed White Rabbit with a pocket watch run past. She follows it down a rabbit hole when suddenly she falls a long way to a curious hall with many locked doors of all sizes. She finds a small key to a door too small for her to fit through, but through it she sees an attractive garden. She then discovers a bottle on a table labelled "DRINK ME," the contents of which cause her to shrink too small to reach the key which she has left on the table. A
 cake with "EAT ME" on it causes her to grow to such a tremendous size that her head hits the ceiling. Alice is unhappy and cries as her tears flood the hallway. After shrinking down again due to a fan she had picked up, Alice swims through her own tears and meets a Mouse…
The Wind in the Willows
Kenneth Grahame's exuberant yet whimsical The Wind in the Willows belongs to the golden age of children's classic novels. These charming, exciting and humorous tales of the riverbank and its life featuring the wonderfully imagined Ratty, Mole, Badger and the irrepressible but conceited Toad of Toad Hall—whose passion for motor cars ("The only way to travel! Here today—in next week tomorrow") lands him in many scrapes—still continue to exert their charm over adults as well as children.
Published on 31 Mar 2017