High school reading lists tend to be filled with the classics, such as Shakespeare, Dostoyevsky, and Chopin. But while those works deserve praise for many reasons, being popular with teenagers is not exactly one of them. If students are lucky, their teachers also incorporate books or even short stories that draw you in, like "The Lottery," by Shirley Jackson. But of course, not everyone is that fortunate.
With that in mind, we've compiled a list of books that have a stronger draw for high school students, without sacrificing qualities like excellent writing, character development, and even symbolism. Because while learning about iambic pentameter is great, we think it's just as important for students to read books that spark curiosity and a lifelong love of reading—and we think all of these books do just that, whether you're in high school or not.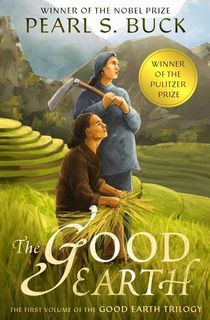 The Good Earth
While The Big Wave is commonly read by younger grades, high school students can truly appreciate Buck's work in her adult novels—especially The Good Earth. The story of the marriage between Wang Lung, a poor farmer, and O-Lan, a former slave, takes place in early 20th century China, when the country was still under the reign of its final emperor. Though on its face the books is a simple story of a family's triumphs and failures, high school students should be fascinated by its characters and setting, and perhaps surprised at how relevant a 90-year-old novel remains today.
Related: The Complete Oprah's Book Club List
Life of Pi
If you're looking for a book to show high school students that storytelling is a powerful thing, or even need a reminder of it yourself, this is it. Pi Patel, the son of a zookeeper, is aboard a ship with his family and all of their animals. They are en route to North America when the ship sinks, leaving Pi stranded on a boat with Richard Parker, a 450-pound Bengal tiger. Somehow, Pi survives for 227 days with Richard Parker—and each reader will have to decide for themselves whether Pi's fantastical account of the journey is true.
Uglies
A good dystopian novel always manages to magnify society's flaws, and Uglies is no exception. Tally is growing up in a world where everyone is considered an "Ugly" until their sixteenth birthday, when they can have an operation that removes every imperfection, turning them into "Pretties."
Tally is looking forward to her transformation until she meets Shay, another 15-year-old who decides to flee instead of becoming a Pretty. Though Shay doesn't change Tally's mind, the authorities do demand that Tally help them locate her—and what Tally finds makes her realize the cost of becoming a Pretty may be too high.
Buck: A Memoir
MK Asante is a Zimbabwe-born man who spent his teen years in Philadelphia. His memoir deftly explores his adolescence and his experiences growing up black in America—something that was shaped by, among many experiences, his brother being jailed for statutory rape; his father leaving because of financial concerns; and his mother's mental illness. Through it all, MK develops his own curriculum influenced by gangs, rap, and, eventually, books.
Related: 10 Moving Biographies and Memoirs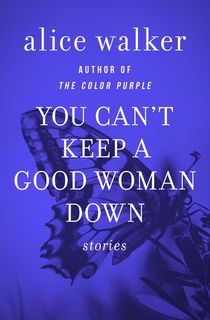 You Can't Keep a Good Woman Down
High school students who may already be reading The Color Purple should get a lot out of these short stories, which Walker wrote at the same time she was working on her most famous novel. Each story focuses on a different black woman who shows strength in the face of degradation, sexism and outright racism. However, it's not all misery—Walker lightens the stories with touches of humor, and reminds readers that almost any situation can be redeemed with enough love.
Related: Beyond The Color Purple: 9 Must-Read Alice Walker Books
Animal Farm
One of Orwell's most famous books, this novella is already found on quite a few high school reading lists, and for good reason. The clever allegory is a wonderful introduction to satire, revolutions, dictatorships, propaganda and the power of a good political slogan ("Four legs good, two legs bad!"). High school students and graduates alike will be amazed at how much the 1984 author was able to pack into a 128-page story about a farm.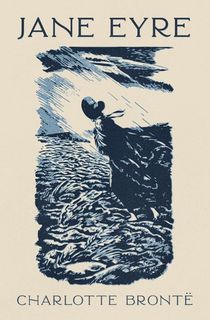 Jane Eyre
Another favorite on high school reading lists, Jane Eyre is the 19th-century feminist drama students should definitely pay attention to. While most teachers hope their students will learn that the novel is famous for its use of the first person narrative and directly addressing its audience, we bet high school readers will remember it for Jane's own growth, her unlikely love story and the plot's dramatic twist.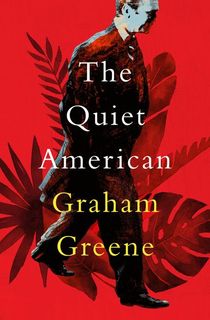 The Quiet American
There's quite a bit of history to cover before you graduate high school, and many students are lucky if they get the broad strokes of the Vietnam War before graduating. Thankfully, books like The Quiet American can help students contextualize what was happening in Indochina in the mid-20th century. Written in 1955 at the very start of the war, the story centers around a love triangle between British journalist Thomas Fowler, American CIA agent Alden Pyle and a Vietnamese woman named Phuong—and does an eerily accurate job of predicting how actual events would occur.
Related: Graham Greene Paints a Vivid Portrait of The Quiet American