Though not as splashy as most summer blockbusters, classic book lovers and fans of Armando Iannucci alike were excited for the release of The Personal History of David Copperfield. The film released in the U.K. in February and was due to hit U.S. theaters in May, until coronavirus restrictions put those plans on hold.
As of right now, there's no news of when American audiences can expect to see the movie, which already has stellar reviews—and no wonder, considering it's helmed by the man who brought us Veep and Death of Stalin, and stars Dev Patel (Slumdog Millionaire) as the titular character.
Until the movie is released, we'll have to be satisfied with reading the Dickens classic for ourselves. And perhaps a few other books like it, too.
Related: The 12 Best Movies Based on Books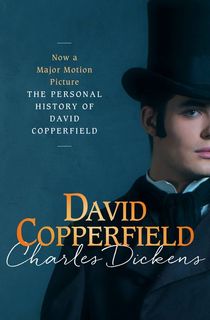 David Copperfield
The silver lining to this movie's delay is that you have even more time to read (or re-read!) the source material for yourself. The classic coming-of-age story set in Victorian England is technically titled The Personal History, Adventures, Experience and Observation of David Copperfield the Younger of Blunderstone Rookery (Which He Never Meant to Publish on Any Account)—but for the sake of brevity, most refer to it by the protagonist's name.
Largely considered Dickens' masterpiece, the author himself wrote that "like many fond parents, I have in my heart of hearts a favourite child. And his name is David Copperfield."
Related: Classic English Literature That Belongs On Your Reading List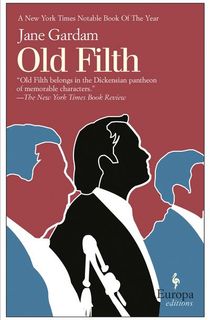 Old Filth
According to the New York Times Book Review, "Old Filth belongs in the Dickensian pantheon of memorable characters." And we couldn't agree more.
A bit like David Copperfield in reverse, the novel follows Sir Edward Feathers, now an aged widower who is finally free from the restraints of his long and successful career. He finally has time to delve into his past—and reckon with his own history. Beautiful, haunting, and wickedly humorous, this book will make you realize that Jane Gardam is "the best contemporary British writer you probably haven't heard of" (Maureen Corrigan, NPR).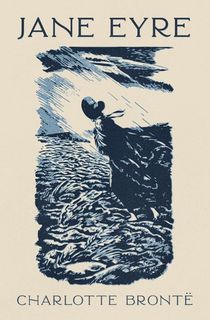 Jane Eyre
Just two short years before Charles Dickens began publishing David Copperfield as a serial in 1849, Charlotte Brontë became the first author to write a moral coming of age tale via a first person narrative. And according to Claire Harman's biography the novel made a big impression on Dickens—even if he would never admit it:
"Dickens told [J.G.] Lockhart that he had never read Jane Eyre, 'and never would,' but he didn't need to read such a talked-about book in order to be influenced by it in turn," writes Harman. "His friend [John] Forster, who had read Jane Eyre and was struck by the astonishing power of the early chapters being told from the oppressed child's point of view, suggested to Dickens that it would be an interesting experiment to try the same thing, and Dickens, with his keen appetite for novelty, took up the idea immediately in the composition of David Copperfield."
We're not sure why Dickens was so against Jane Eyre—apparently Brontë was not fond of him either, though she said she respected his work—but we are sure he missed out by not reading it.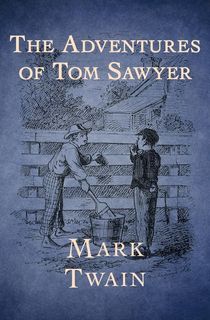 The Adventures of Tom Sawyer
Though Tom Sawyer arguably learns quite a bit less in his coming of age story than David Copperfield does, Mark Twain's wit and way with words is the perfect counterpoint to Dickens' own brand of satire and irony. This classic tale—often considered one of the masterpieces of American literature—follows Tom Sawyer and his friend, Huckleberry Finn, on their various misadventures.
Twain's examinations of racism (and use of the N-word) also make this one of the most banned books in America—but we think that's all the more reason for you to read it.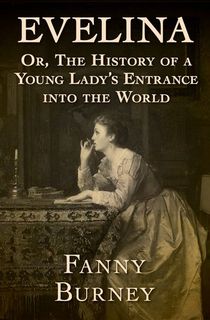 Evelina
Before Jane Austen there was Fanny Burney, and her story about a girl who is getting ready for her debut in London. As Evelina stumbles her way through a series of societal faux pas, you'll see why this novel was lauded for its comedy and satiric take on aristocratic England.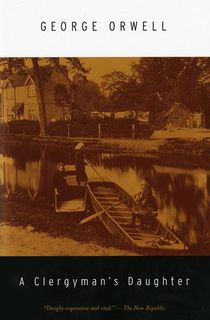 A Clergyman's Daughter
One of George Orwell's lesser-known works, this satirical novel tells the story of Dorothy, a reverend's daughter living in Depression-era Suffolk, England. Her life is quiet, pious, and predictable—until one day she finds herself in London, with money in her pocket and unable to remember her own name. As sharp and witty as any of Orwell's novels, this 20th-century masterpiece will help you see the world in a new light.
Related: A Guide to All 9 George Orwell Books
Keep Reading: 10 Charles Dickens Books Everyone Should Read
Featured photo via Searchlight Pictures
This post is sponsored by Open Road Media. Thank you for supporting our partners, who make it possible for Early Bird Books to continue publishing the book stories you love.