Arguably the greatest novelist in the Victorian era, Dickens was also its most popular. In fact, he still is. Dickens' books haven't been out of print since he wrote them and he's still one of the most sold authors in the UK. Considered a literary genius, he, like Shakespeare, created words and phrases of his own.
Because of him, we have words like butter-fingers, flummox, the creeps, dustbit, ugsome, and more. His name alone is a term. "Dickensian" is used to describe something that is reminiscent of Dickens and his writing, such as poor social and working conditions, or comically repulsive characters.
What is Charles Dickens' best selling novel?
Though we're betting today's readership is more familiar with the plot of A Christmas Carol, thanks to the various film adaptations, the best selling Charles Dickens novel is A Tale of Two Cities. That doesn't mean you need to read it first, though!

Do not be overwhelmed by the amount of writing Charles Dickens produced. Do not relegate him to the dustbin. Oh no—the man's book's have much to offer us to this day. That said, here are ten books to read in the best of times (such as ones in which you're reading a good book).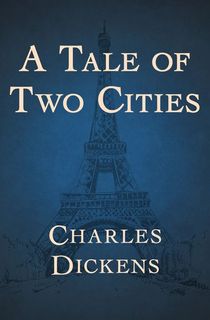 A Tale of Two Cities
Serialized and published in 1859, A Tale of Two Cities is Dickens' best-known work of historical fiction. It is one of the best-selling novels of all time. According to World Cat, there are over 1,305 print editions.

With themes of resurrection and social justice, and said to be partially autobiographical, the book is set in London and Paris before and during the French Revolution. The novel tells the story of Manette, a French doctor imprisoned in the Bastille in Paris, and his release to live with his daughter, Lucie. The story is set against the Revolution and the Reign of Terror, a period in which massacres and executions took place in response to revolutionary fervor.
Related: Classic English Literature That Belongs On Your Reading List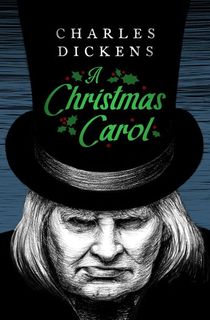 A Christmas Carol
Only Scrooges don't love Dickens' A Christmas Carol, his most famous work. Published on December 19, 1843, the first edition sold out by Christmas Eve. By Christmas of 1844, thirteen editions had been released and the book still has never been out of print. It is Dickens' most popular book in the United States. By 1944, over two million copies were sold in the United States alone.
For those who don't know (which will be no one), it tells the story of miserly Ebenezer Scrooge, who is visited by the ghost of his former business partner, Jacob Marley, and the spirits of Christmas Past, Christmas Present, and Christmas Yet to Come. After being visited (spoiler alert), Scrooge is transformed into a kind man.
Fun facts: The phrase "Merry Christmas," is because of the novella. He started writing the novella only six weeks before it was published. And if you really want to get into the Dickens Christmas spirit, A Christmas Carol isn't his only holiday-themed work. In fact, he wrote a total of five small Christmas books.
Related: 12 Christmas Novels for Scrooges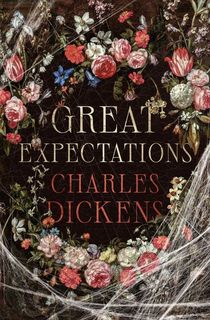 Great Expectations
One should have great expectations of reading enjoyment upon reading the enjoyable Great Expectations. George Bernard Shaw praised the novel: "All of one piece and consistently truthful," he wrote.

The novel follows the childhood and young adult years of Pip, a blacksmith's apprentice in a country village. He suddenly comes into a large fortune (his great expectations) from a mysterious benefactor. He moves to London, Pip does, where he enters high society.
Related: Which Quarantined Book Character Are You Most Like?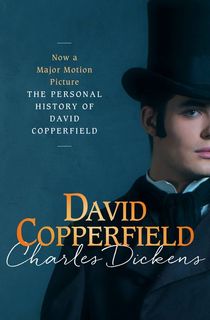 David Copperfield
The title is nearly a novel in its own right. David Copperfield is, officially, The Personal History, Adventures, Experience and Observation of David Copperfield the Younger of Blunderstone Rookery (Which He Never Meant to Publish on Any Account).

Very much autobiographical, the work is narrated by the eponymous David Copperfield, highlighting the trials and tribulations of his life from infancy to maturity. Weaving together the tales of Dickens' own life, with fictional accounts, it was Dickens' personal favorite among his own writing. With deep themes of growth and change, the novel changed him as a writer and made him grow. It was published as a serial in 1849 and as a complete book in 1850.

Other aspects of life woven into the work include keen observations of class structures, the criminal justice system, child labor, and the status of women in society.
Related: 5 Books to Read While Waiting for The Personal History of David Copperfield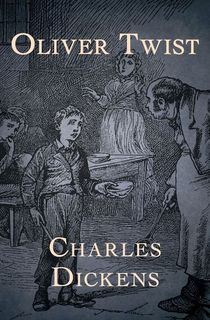 Oliver Twist
"Please, sir, I want some more," Oliver Twist says. Indeed—if you want a good Dickens book to read, keep flipping the pages of Oliver Twist.

Dickens' second novel (after The Pickwick Papers), he satirizes child labor, domestic violence, the recruitment of children as criminals, and the presence of street children. The book follows the titular character Oliver Twist. Born in a workhouse, the orphan is sold into apprenticeship with an undertaker. He escapes, travels to London, and becomes involved in a gang of juvenile thieves, led by the elderly criminal Fagin.

Dickens doesn't color the novel with rose-tinted glasses. The novel exposes the cruel treatment of orphans, the negative effects of the Industrial Revolution, and shines a light on the dark lives of criminals.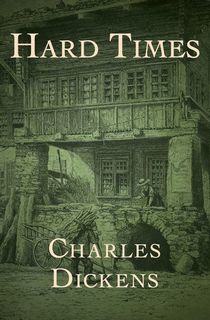 Hard Times
Prosperity and morality are not the same. This point Dickens wanted to make perfectly clear in Hard Times, his tenth novel. Published in 1854, it also drove home his thoughts on the social and economic conditions of England during the Industrial Revolution.

Thomas Gradgrind is a wealthy retired merchant in the fictional industrial city of Coketown (Dickens' only novel that didn't have scenes taking place in London). Gradgrind devotes his life to a philosophy of rationalism, self-interest, and fact. He raises his oldest children according to this philosophy and doesn't allow them to pursue fanciful or imaginative pursuits.

Dickens wanted readers to understand that that philosophy (called "utilitarianism," one that was popular at the time) was flawed. There is more value to humans than reason. There is the value of one's heart.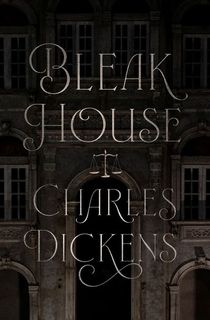 Bleak House
Bleak House is the story of the Jarndyce family, who wait to inherit money from a disputed fortune in the settlement of a long-running lawsuit, Jarndyce and Jarndyce. It's also one of Stephen King's top 10 favorite books.
Author G.K. Chesterton wrote, "Bleak House is not certainly Dickens's best book; but perhaps it is his best novel." Literary critic Harold Bloom considers it Dickens' greatest novel.
Others have considered it one of his worst due to its odd narrative structure (it's told by a third-person omniscient narrator and a first-person narrator); its meandering plot and multitude of sub-plots; and it being populated by too many characters (many of them one-dimensional). Reading Bleak House might be bleak or it might be peak Dickens. It's for the reader to decide.
Related: The 5 Most Difficult Books to Read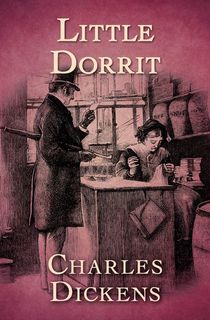 Little Dorrit
Little Dorrit is rather Dickensian. Published in book form in 1857, the story is about Amy Dorrit, the youngest child of her family, who was born and raised in a debtors' prison in London. Arthur Clennam encounters her after returning home from a 20-year absence, ready to begin his life anew.

The novel showcases Dickens' lifelong look at the darker aspects of London society, including the shortcomings of bureaucracy and the lives of the incarcerated. To note: Dickens' own father had been put in a debtor's prison.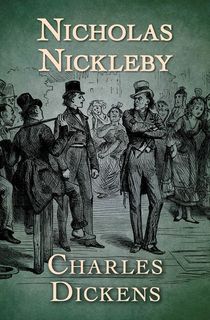 Nicholas Nickleby
Nicholas Nickleby's father dies. So begins Dickens' third novel, published in 1839. Like many of Dickens' works, it deals with the Victorian era's class struggles.

Nicholas, his mother and his younger sister, Kate, are forced to give up their comfortable lifestyle in Devonshire and travel to London to seek the aid of their only relative, Ralph Nickleby, Nicholas's uncle. But Ralph is a cold and ruthless man, who has no desire to help and hates Nicholas.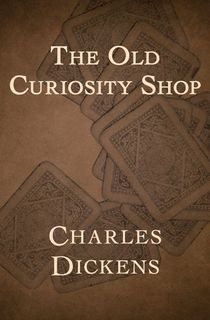 The Old Curiosity Shop
Queen Victoria read The Old Curiosity Shop. It was 1841, the year the book was published. She found Dickens' work "very interesting and cleverly written."

The plot follows the life of Nell Trent and her grandfather, both residents of The Old Curiosity Shop in London. Nell, good and virtuous, is an orphan who takes her grandfather on their journey to save them from misery. She gradually becomes weaker throughout their journey. She finds a home with the help of her schoolmaster. She still gets sicker and sicker still.

Dickens' work has been described as the "apotheosis of Victorian sentimentality."
Featured image of Charles Dickens, c.1867-1868, Public Domain