When it comes to Anglophone literature, there is obviously no better place to get started than Britain. Being the place where the language originated, the island nation—which once boasted a colonial empire that spanned the globe—has a long history of producing books on countless subjects, and many of the most esteemed writers in the history of the English language hail from Britain. From Shakespeare and Chaucer to contemporary bestsellers like Neil Gaiman, there are countless books from the United Kingdom to read. So where do you get started?
Whether you're an avowed fan of British letters or a newcomer to the shores of fiction from the United Kingdom, these seven books will introduce you to some of the most exciting British authors who you may not be familiar with—and might just introduce you to your next favorite, in the process.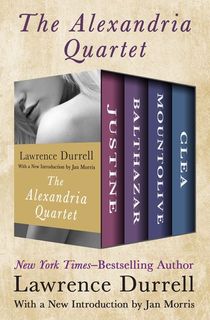 The Alexandria Quartet
Born in India while it was still under British colonial rule, Lawrence Durrell became a respected novelist, poet, and travel writer. He is perhaps best known for the "Alexandria Quartet," four novels set in Alexandria, Egypt before, during, and after World War II, which trace the lives of a circle of friends and lovers through those tumultuous times.
Written with evocative prose, the four books have been hailed as "one of the most important works of our time" (New York Times) and included in the Modern Library's list of the greatest works in the English language. They're also the perfect introduction to this fascinating writer.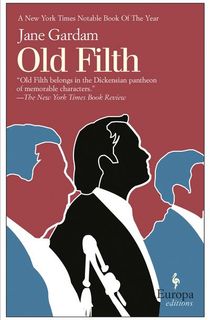 Old Filth
Shortlisted for the prestigious Orange Prize and hailed as "a masterpiece of storytelling" by The Dallas Morning News, Jane Gardam's vivid and moving portrait of a lawyer turned respected judge who grapples, in his waning years, with memories of his own childhood kicks off a trilogy that goes far beyond its central character. And what a central character he is!
"Old Filth belongs in the Dickensian pantheon of memorable characters," the New York Times says of the barrister at the heart of this tale, Sir Edward Feathers, whose nickname is an acronym for "Failed In London Try Hong Kong." As Gardam traces Feathers' history, she also touches upon the tumultuous history of the world around him in this "sad, funny, beautiful and haunting" story (The Seattle Times).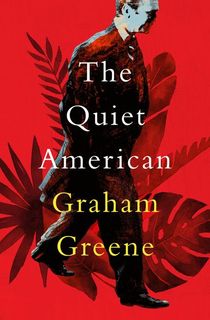 The Quiet American
Shortlisted twice for the Nobel Prize for Literature, Graham Greene is one of the great British writers of the 20th century, and The Quiet American—a novel of intrigue and counter-intrigue, romance and politics set in Vietnam in 1955—is perhaps his best-known book.
Published in 1955, the novel was adapted to film not once but twice, first in 1958 and then again in 2002, with Michael Caine and Brendan Fraser. This happened despite the story's intense criticism of American interventionism—criticism that has only grown to seem more prescient in the years since its initial publication. Of course, it's far from just a story about politics. It's a story about love, passion, and what it means to be human, whether you're from Vietnam, Great Britain, America, or anyplace else.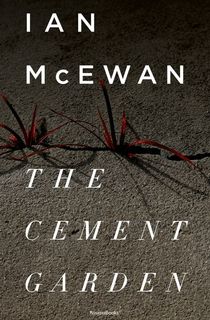 The Cement Garden
Winner of the Booker Prize, Ian McEwan has been called one of the "50 greatest British writers since 1945," and his 2001 novel Atonement was adapted into an Oscar-winning film starring Keira Knightley and James McAvoy. McEwan's first novel, The Cement Garden, helped to earn him the nickname "Ian Macabre" with its "beautiful but disturbing" (The AVClub) look at a family of children surrounded by death and decay.
When four siblings are abruptly orphaned, they hide the death of their mother out of fear of being separated by the foster care system. The house around them begins to decay, and their lives begin to intersect in strange and unhealthy ways as they try to keep their secret from the outside world.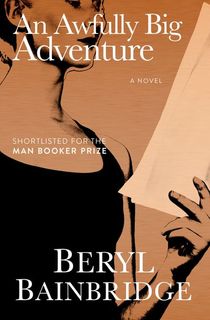 An Awfully Big Adventure
Mixing elements of autobiography with her signature dark humor and dry wit, Beryl Bainbridge's story of England in the aftermath of World War II—as told through the lens of young Stella, an orphan who joins a theater company—was shortlisted for the Man Booker Prize.
Bainbridge herself is considered one of the greatest British novelists of the 20th century, and An Awfully Big Adventure is one of her best known books, having been adapted to the screen in 1995, starring Hugh Grant and Alan Rickman. A classic coming-of-age story about the loss of innocence, An Awfully Big Adventure also packs a chillingly modern twist that must be read to be believed.
White Teeth
One of the most dazzling debuts in the last quarter-century, Zadie Smith's breakout novel won numerous honors, including the James Tait Black Memorial Prize, the Whitbread Book Award, and more, and it was named by Time magazine as one of the best English-language novels of the last century.
Ranging widely across London and across numerous topics, this tale of two wartime friends who try to chart a course into the future tackles subjects ranging from faith and culture to race and gender and much more besides. Filled with memorable characters and told in a dazzling style, it's a debut that launched Zadie Smith into the upper echelons of Anglophone literature—and one that you won't want to miss.
Related: The Best Books of the 21st Century
Fingersmith
This gripping novel set in and around Victorian London opens with an orphan who has been raised in a "Fagin-like den of thieves," but that's only the beginning of the double- and triple-crosses, the twists and turns that this unbelievable novel of love and deception ultimately takes.
Known for writing stories of deceit and intimacy featuring LGBTQ protagonists, Fingersmith may be Waters' best-known work. It was adapted as a BBC serial and, more loosely, into the 2016 Korean film The Handmaiden by acclaimed director Park Chan-wook. It was also shortlisted for both the Booker and Orange Prizes, and it's a perfect entry point to Waters' intricate fiction.