Beryl Bainbridge is one of the most beloved British authors of the late 20th century. Her stories, often set amongst the English working class at various points in history, are often deeply psychological and darkly humorous.
Routinely listed as one of the greatest British writers in recent memory, Bainbridge was shortlisted for the Booker Prize five times. From family drama at the height of World War II to explorers braving the elements in search of the South Pole, here are 16 Beryl Bainbridge books to give you a historic psychological thrill.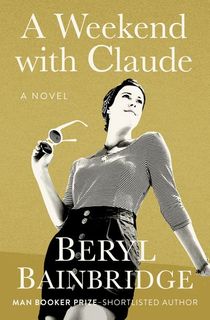 A Weekend with Claude
Glancing at an old photo, Claude remembers an eventful weekend spent with his friends. Each member of the group wants desperately to make something more out of their lives. The photo shows Lily, a girl who just wants love but can never find it; Edward, the current object of her affections; Norman, a Marxist factory worker but a romantic at heart; and Shebah, an aging stage actress.
Confined to a country house for the weekend, the friends find themselves willing to put everything on the line to buck at normalcy. Friendships are tested, secrets are revealed, and their holiday seems destined to be one they will never forget. In A Weekend With Claude, Bainbridge crafts a darkly humorous tale of the things people are willing to do to find personal satisfaction.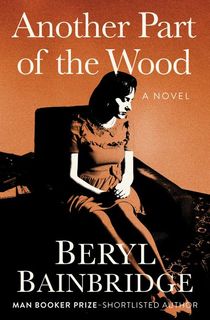 Another Part of the Wood
George McFarley and his assistant Balfour decide to host a weekend camping retreat for two unusual families in Wales. Joseph, a divorced college administrator is joined by his girlfriend Dotty, his son Roland, and his emotionally disturbed and overweight apprentice named Kidney. George and Balfour are also hosting Lionel and May, a couple that is deeply dysfunctional. The groundskeeper, who has a concerning fondness for cattle and young girls, is also never too far away.
The weekend soon descends into chaos as the adults bicker, try to one-up each other, and fall into love triangles. But when one of the children suffers a tragic fate, the weekend turns into a nightmare. It appears that no one is who they seem in these quiet woods.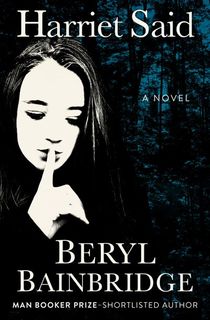 Harriet Said
When the unnamed thirteen-year-old narrator of Harriet Said comes home from boarding school for summer break, she is anxious for her best friend Harriet to show up so they can begin an exciting summer. While she waits, she visits the beach and meets Peter Biggs, an elegant man in the middle of a mid-life crisis. She is simultaneously repulsed and attracted to him, and when Harriet finds out, she and her friend concoct a plan to "humble" him.
Declaring that this will be their most exciting summer yet, Harriet convinces her friend to join her in spying on Peter and his wife. They manipulate his desires and trap him in an incriminating and humiliating act. But the power these two teenage girls wield is far more sinister than scandalous summer fun. Originally written in 1958, the novel was so horrific that it was not published for another 14 years.
Related: 42 Psychological Thriller Books That Mess With Your Head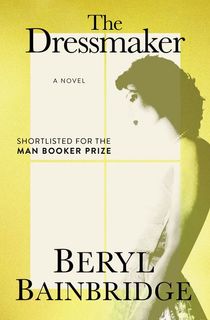 The Dressmaker
As England grapples with World War II, Rita attempts to navigate being a teenager. With her father too preoccupied with work to pay her any attention, Rita has been raised by her two aunts: conservative and curmudgeonly dressmaker Nellie, and lively widow Margo. Nellie and Margo are determined to find a glimmer of happiness amongst the hardships of war, but Nellie is determined to enforce her traditional ideas about proper behavior, and especially romance. So when Rita falls in love with Ira, an American soldier, she keeps it to herself.
But years of loneliness have caught up to Margo, and she soon betrays her niece. It then becomes clear just how shockingly far Nellie will go to make sure her rules are not broken. Bainbridge's historical thriller became an instant classic upon its release and was adapted into a movie in 1988.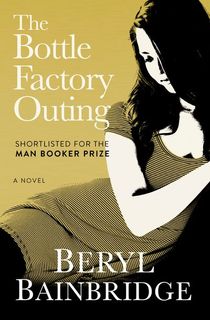 The Bottle Factory Outing
Brenda and Freda are not the most likely pair of roommates. Brenda has recently arrived in London after escaping her abusive husband while Freda, seven years younger than her, has big dreams of making the city her own. They are the only two English workers at an Italian bottling facility and stick out like a pair of sore thumbs. Freda has her eye on Vittorio, the trainee manager who is also engaged, and Brenda spends most of her downtime trying to ward off the advances of Mr. Rossi, the factory manager.
Ever the social butterfly, Freda organizes an outing for everyone at the company. A van is supposed to take them to a castle where their day of fun will begin, but the van never shows. And when the group finally arrives at the castle, things take an unexpected and deadly turn.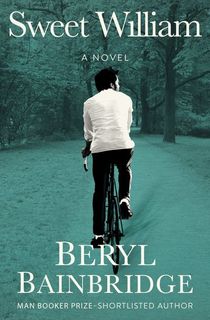 Sweet William
When Gerald, a sweet but boring professor, leaves London for the United States, his fiance Ann is sad to see him go. But not too sad. A few days later, she meets the charming and handsome William McClusky, a Scottish playwright who is set to be interviewed on TV the very next day. William has a TV sent over to her house so she can watch him, and Ann is infatuated. She soon writes a letter breaking things off with Gerald; after all, she was really with him more for her mother's sake than her own.
As her affair with William progresses, he begins to take over Ann's life. She quits her job and begins encouraging her other friends to have affairs. But does she really know anything about William? Or has she thrown herself into a relationship she can't turn back from as a way to explore her own fantasies in the swinging sixties?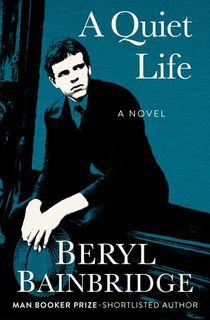 A Quiet Life
Just because World War II has ended does not mean that Alan's life is any easier. His father is struggling to put food on the table while his mother fritters their money away and regularly has affairs. To make matters worse, his sister Madge has also been sneaking away for steamy rendezvous with a German POW.
Alan knows his sister and mother are driving his father mad. And all he really wants is for his life to go back to normal, and for his only concern to be whether not Janet, a pretty choir girl, will ever notice him. Everyone around him has secrets, and it is becoming clear that they may all be clinging to something that is destined to fall apart.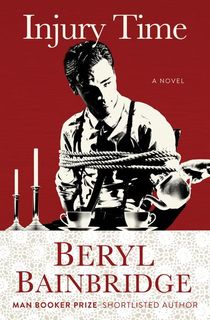 Injury Time
Hoping to appease his mistress, Binny, Edward agrees to throw a dinner party so that she can play hostess and feel more involved in his life. The party is small—only Edward's friends Muriel and Simpson are invited, giving him more than enough time to be home before 11 and keep his wife from discovering his adultery. It seems like a perfect plan.
But when Simpson and Muriel show up so late that dinner is not served until after nine, Edward starts to get worried. Then Binny's friend Alma shows up drunk, promptly vomits and passes out. She is soon followed by a pair of bank robbers, and it becomes clear that Edward might have to worry less about getting home at 11, and more about getting home alive.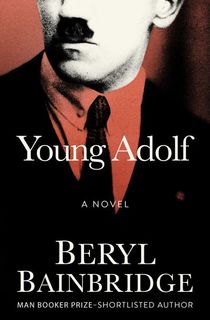 Young Adolf
In Young Adolf, Bainbridge uses her affinity for dark humor to give her take on Hitler's rumored time in England between 1912 and 1913. After being rejected from art school, Adolf Hitler arrives in Liverpool, using a stay with his half-brother Alois to avoid service in the Austrian military. Alois is outraged to see him, as Adolf stole the funds he'd sent for their sister Angela to come visit.
Adolf continues to be an inconvenience to his brother and his Irish wife. He spends most days loafing around on their couch, and when he does manage to find work, he bungles even the simplest of tasks. By the time he returns from England, Adolf vows to never speak of his embarrassment again. Bainbridge's parody of the dictator is one so ridiculous it would make Charlie Chaplin proud.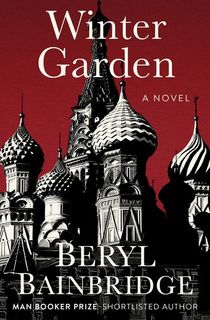 Winter Garden
Douglas Ashburner is a far too average man for anyone to think of him as much of a womanizer. So when he tells his wife that he is going on a fishing trip, she believes him. Instead, he flies from London to Moscow to meet up with his mistress, the sculptor Nina St. Clair, on a tour of Russia arranged by the Soviet Artists' Union.
The trip goes south from the outset. Douglas loses his luggage, the food and the art disgust him, his fellow tourists are rude and irritable, and his tour guide is downright militant. When Nina never comes back from a lunch appointment, the trip goes from bad to worse. As the group continues to travel, Douglas finds himself unable to trust anything around him, not even his own eyes.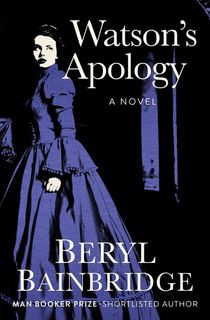 Watson's Apology
Based on a real murder case from Victorian England, Watson's Apology tells the story of the marriage of John Selby Watson and Anne Armstrong. Their relationship begins when John writes a series of letters to Anne, asking for her hand in marriage. Despite not remembering the one time they met at a social gathering, Anne accepts, as marriage to John is a ticket out of poverty. Despite their unusual engagement, they spend many happy years together.
But as John becomes entrenched in academic studies, Anne feels abandoned. Their once tranquil marriage seems to be breaking down, with trivial matters causing large fights. The bickering turns to abuse, and on one alcohol-fueled night, their marriage comes to a violent end. In this speculative novel, Bainbridge examines the mundane horrors that can lead to domestic tragedy.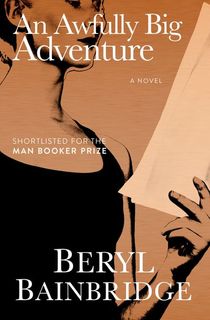 An Awfully Big Adventure
All Stella Bradshaw wants is to get out of her boarding house in the slums and make something of herself. She soon finds an opportunity by joining the ranks of a theater troupe, the Liverpool Repertory Company. Stella quickly falls for Meredith Potter, the company's director, but he has no interest in her. Still, she bides her time in the hope that she will be able to seduce him later on.
Just before the company is set to open their production of Peter Pan one of the actors gets injured. His replacement, a prominent actor turned war hero, is instantly drawn to Stella. They form a connection that, while innocent at first, has disturbing implications.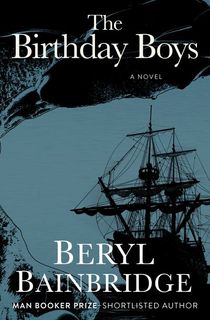 The Birthday Boys
In 1910, Robert Falcon Scott and the four other crewmembers of the Terra Nova left Cardiff on a voyage to become the first explorers to reach the South Pole. None of the men ever returned. Each of the five chapters of The Birthday Boys is narrated by a member of the crew starting from their preparation for the journey to their final, fatal push to reach the pole. The men are plagued by troubles from the start, and soon learn that they are in competition with Norwegian explorer Roald Amundsen.
Although history has already sealed the fate of Scott and his men, Bainbridge paints a portrait of the triumph of the human spirit. Despite all the odds against them, and even as a blizzard sets in, brotherly love drives the men to push on.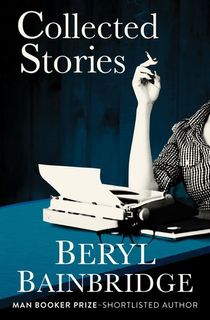 Collected Stories
This is the complete collection of Beryl Bainbridge's short stories. The 19 stories include Bainbridge's usual macabre and darkly humorous takes on the realities of the human experience and our imaginations. The final story in the collection is "Filthy Lucre," a melodramatic story set in Victorian times that Bainbridge wrote when she was only 13 years old.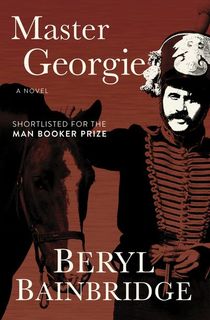 Master Georgie
George Hardy, or "Master Georgie" as he is called, is an amateur photographer and skilled surgeon. In 1854, he heads east to offer his services in the emerging Crimean War, which he believes England will soon enter. He is joined by Myrtle, his adopted sister, and his brother-in-law Dr. Potter. The group slowly makes their way to Varna in the Ottoman Empire where George will be stationed.
The group soon encounters Pompey Jones, a street urchin and photographer's assistant who was with George on the day he and Myrtle's father suddenly died. Emotions run high as the trip continues, and George's loyalties are torn between Pompey and Myrtle. As disease, misery, and other horrors of war continue to ravage the caravan, the group must find the will to survive.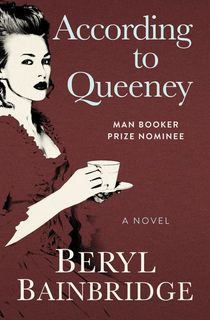 According to Queeney
In According to Queeney, Bainbridge humanizes a giant in British literary history. In 1764, Samuel Johnson —renowned poet and the author of the first English dictionary—locked himself in a room and only came out to empty his chamber pot. Finally coaxed out by a priest, Johnson's apparent madness was soon discovered by his close friend Henry Thrales, who whisked him off to his own country mansion south of London.
Johnson's time in the country proves to be the happiest of his life and he soon grows close to Henry's wife Hester. Over time, Johnson and Hester's friendship becomes much more and they embark on an affair right under Henry's nose. As the Thrales' daughter Queeney grows up, she becomes increasingly aware of the lies all around her.
Featured photo via Wikimedia Commons.