Whether you're a fan of performing or prefer being in the audience, theater fiction provides a unique opportunity to experience the magic of showbiz. This compilation of books for theater enthusiasts has something for everyone, from tortured playwrights trying to make it to Broadway stages to drama school students starved for fame.
We all like to secretly picture ourselves taking the stage in a major play and being the shining star. So, get a taste of life on the stage with these ten novels, perfect for theatre lovers. Whether it's a group of children creating their own theater or a dysfunctional family running a New York peep show, these tales of thespian adventures are a reminder that the world can be your stage.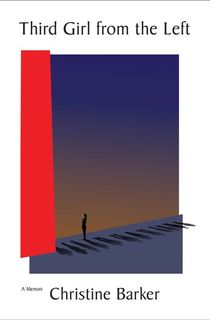 Third Girl from the Left
Christine Barker's debut memoir is a moving account of her journey as a dancer in New York City during the 70s and 80s. It details her experiences embracing changing notions of love and family and the impact of the AIDS epidemic.
Despite growing up in a strict military family where theater wasn't considered a career, Christine pursued her dreams and fled to London and then New York. In New York, her brother Laughlin came to join her and eventually fell in love with upcoming fashion star Perry Ellis. Romance and success greeted them both until the AIDS epidemic took its toll on the theater community, causing Christine to reassess her life and relationships. Third Girl from the Left gives us a new perspective on a dark time for the LGBTQ+ community, the intense, competitive world of New York theater, and painful self-discoveries.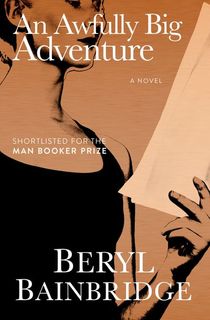 An Awfully Big Adventure
In 1950s Liverpool, Stella Bradshaw is struggling to keep up with her school work but has a passion for the dramatic arts. With the help of her uncle, she is offered the chance to join the local repertory theater as an assistant. Besotted by the theater's charismatic director, Meredith Potter, she runs errands for the company as they rehearse a Christmas production of Peter Pan. Stella leaves her youthful naivety behind as she enters the seedy world of provincial theater, and attempts to impress the handsome but unattainable Meredith.
Eccentric and bittersweet, this Booker-shortlisted novel from Beryl Bainbridge perfectly conveys teenage infatuation with the loss of innocence in post-war Britain. It's a character driven treat.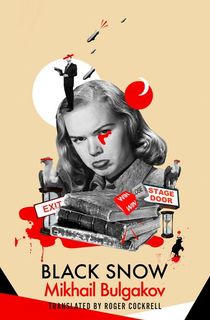 Black Snow
Maxudov believes he has written a novel that is so bad he might as well kill himself. Thankfully, he chooses to turn his novel into a play instead, and much to everyone's surprise, it gets accepted by Moscow's famous Legendary Theatre.
Drawing from his own experience as a playwright, Bulgakov gleefully satirizes the actors and practitioners of pre-war Russian theater. The character Ivan Vasilievich is a thinly-veiled version of the famous theater teacher Stanislavsky, creator of the lauded method acting approach, being lampooned as comically inept.
In fact, as rehearsals get underway, the calamitous and absurd goings on cause Maxudov to wonder if his play will ever be performed at all. Commenting not just on the theater but the role of censorship and the grip of Soviet authority, Black Snow is a dark but brilliantly funny mix of theater and politics.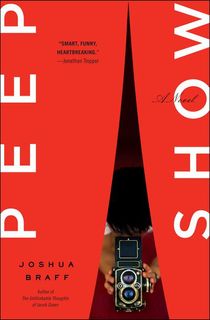 Peep Show
The year is 1975. Would-be photographer David Arbus is about to graduate high school. He comes from a wealthy suburban Jewish family, but his parents are recently divorced and have chosen to pursue very different lives. David's mother and his younger sister have converted to a strict Hasidic sect, whilst his father runs a 'peep show' porn theater in Times Square.
Not drawn to either life, David chooses to live with his father in Manhattan and use the theater as inspiration to improve his photography skills. This causes a rift with his mother, who rallies against the secularist world of David and his father. David tries to retain his relationship with his little sister through a variety of mishaps and botched encounters. After a serious illness, the need for a reconciliation becomes acutely important, but in this comically told family portrayal, things never seem to run smoothly.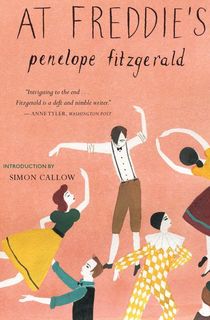 At Freddie's
Freddie Wentworth has run the Temple Stage School for forty years and resists any attempts to modernize, despite the arrival of London's swinging 60's. Highly respected yet shabbily down at heel, The Temple offers traditional, Shakespearian training to child actors.
Hannah Graves and Pierce Carroll are The Temple's only teachers. Hannah loves the theater and is an enthusiastic educator, whereas Carroll is disinterested and cynical but very interested in Hannah. As a pitifully one sided relationship develops between the two of them, we witness Mattie and Jonathan, two young students set to appear in Shakespeare's King John in the West End. Fretting over how to make the scene where they jump to an accidental death realistic, the boys put themselves in more and more perilous situations.
At Freddie's is a novel about moving with the times without betraying your values. It explores the sexual politics of the time and in its depiction of a newly vibrant London, this story feels both historical and fresh.
Morality Play
In 14th century England, Nicholas Barber, a priest, flees his home and joins a troupe of traveling actors, winding their way to the lord's castle. They perform traditional morality plays on the way. After arriving in an unnamed village to little fanfare, they decide to write a new play from their own material, based on the talk of the village where, according to the villagers, a young boy has been murdered by a local deaf and mute woman.
Each new performance is adapted to shine new light on the mystery, suggesting a miscarriage of justice may have taken place, and the killer could still be walking the hills and furrows of Medieval England. Working as both a brilliant historical novel and gripping murder mystery, this is more than your average whodunnit.
The Understudy
Master of the modern British rom-com, David Nicholls' The Understudy is the story of failed actor Stephen McQueen, who, unlike his Hollywood namesake, has found little success so far in his career. He is understudying the exceedingly famous movie star, Josh Harper.
After being kindly invited to a party at Josh's home, not as a guest, it turns out, but to serve drinks—Stephen finds himself drunkenly befriending Josh's American wife, Nora, on the home's rooftop. They begin meeting regularly, but things become awkward when Stephen discovers Josh is having an affair with the female lead. In return for his silence, Josh offers Stephen the opportunity to perform as the male lead for a night or two in his absence. Full of hilarious set pieces and comically derived plot developments, like the very best farces, the travails of Stephen McQueen is pure theatrical entertainment.
The Rehearsal
When a saxophone teacher discloses details of an affair between her pupils older sister, Victoria, and fellow teacher, Mr. Saladin, the fallout quickly becomes the source of gossip and speculation.
Some time later, Stanley, a first year student at drama school, helps with a performance written and directed by the students, adapting the famous affair. Stanley starts dating Isolde, unaware she is the younger sister of Victoria, and soon he becomes embroiled in his own scandal as questions of consent and power resurface.
Switching timelines and forging entertainingly into acting techniques and methods, The Rehearsal is all about performance and the blurring of art and reality. The award winning New Zealand author Eleanor Catton's debut novel is ambitiously told, provocative, and an absolute blast.
The Swish of the Curtain
An absolute must-read for budding actors, this is the story of seven children, each desperate for excitement and fame, who stumble across a disused chapel and decide to turn it into their very own theater. After days of decorating and preparation, the Blue Door Theater company is born. The children set about writing, directing and performing in their own productions right up until they are old enough to leave school and enter the real world. As adulthood approaches, will the Blue Door Theater company close its blue door for good?
Legendary actor Dame Maggie Smith said, "I wanted to act before I read this book, afterwards there was no stopping me." Written when Pamela Brown was just fourteen years old and published in 1941, The Swish of the Curtain remains a classic tale of childhood, friendship and imagination.
Wise Children
It's twins Nora and Dora Chance's 75th birthday. Both are former music hall performers and daughters to a Shakespearian acting legend, Sir Melchior Hazard, who just happens to be celebrating his 100th birthday on the same day, along with his twin brother Peregrine and Shakespeare himself!
Before attending their father's party and meeting with old friends and relatives, Dora relives the ups and downs of the twins' lives, acting on the stage and in Hollywood, with an often absent, uncaring father and complex, dysfunctional family relationships. The reader is taken on a wild journey of farce, sexual taboo, melodrama and outlandish behavior. This was Angela Carter's final book and finds her at her most hilariously outrageous best, and the Chance's a theatrical family like no other.
Keep reading: 8 Musicals Based on Books
Featured Image: Ludovic Migneault / Unsplash
This post is sponsored by Open Road Media. Thank you for supporting our partners, who make it possible for Early Bird Books to celebrate the stories you love.