Sometimes we read a book and dream up the magical world in which it takes places. And occasionally, that world includes fantastic musical numbers. Some geniuses have decided that turning the text of some truly amazing and lyrical books into lively musicals was a good idea, and we couldn't agree more. There are a number of musicals based on books—and we bet the last entry on this list is going to surprise you!
Related: 10 Books for Fans of Hamilton
Old Possum's Book of Practical Cats
"Cats" is perhaps most famous for being the longest running show in Broadway history (until 2006; now it is the fourth longest running Broadway show). T.S. Eliot's book, which some may be surprised to know inspired the Broadway musical, is an entertaining collection of poetic stories about the psychology and sociology of cats. It seems that poetry and cats were meant to be, as are cats on the stage! Though after the the disastrous film adaptation of Cats in 2019, they might not be suited for the big screen.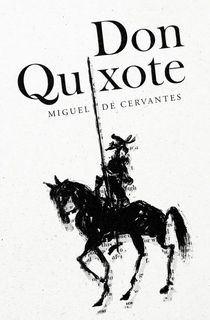 Don Quixote
Don Quixote is composed of memorable characters with equally memorable names—Don Quixote and his faithful squire Sancho Panza, to name two. The musical adaptation, "Man of La Mancha," first ran on Broadway in 1965 and won a grand-total of five Tony Awards, including Best Musical—all in its first year!
The plot, the characters, and the musical numbers come together to make a truly fabulous musical, although the adaptation is admittedly different than Cervantes's original work. That being said, the book and musical, no matter how different, are both incredibly good.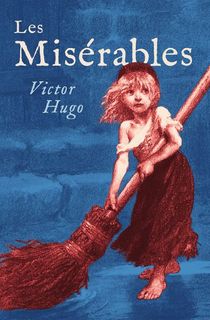 Les Misérables
Most readers are aware that Les Misérables was originally a book by the French dramatist and poet, Victor Hugo (and that he also wrote The Hunchback of Notre Dame, which was famously turned into a Disney musical), but for those who didn't know: Hugo's novel is rich (and dense) with detail.
The musical adaptation is a bit more digestible and features songs that have become legendary, such as "I Dreamed a Dream" sung by Anne Hathaway in the film version. "Les Misérables" was the longest-running musical in London's West End, proving just how good the musical is.
The Wiz: The Super Soul Musical 'Wonderful Wizard of Oz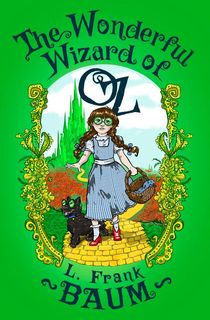 The Wonderful Wizard of Oz
The full title of the musical adaptation of Baum's children's classic is The Wiz: The Super Soul Musical 'Wonderful Wizard of Oz and it was, and still is, totally awesome. "The Wiz," which tells the classic story of The Wonderful Wizard of Oz through the lens of modern African-American culture, first opened in 1974 and featured an all-black cast. There was also a film adaptation, starring none other than Michael Jackson and Richard Pryor, amongst other stars with unreal voices. The music is unforgettable, as is the story.
Fun Home
Many authors write autobiographies, but most of them don't take Bechdel's approach. Her graphic memoir, Fun Home, was as groundbreaking as the Tony award-winning musical adaptation is. Bechdel's memoir chronicles her relationship with her incredibly tough father, whose own homosexuality was kept a secret from his daughter until after his death. Her memoir also deals with her own coming out. Fun fact: this is the first Broadway musical with a lesbian lead.
Wicked: The Life and Times of the Wicked Witch of the West of Oz
The Wonderful Wizard of Oz has inspired a number of adaptations. "Wicked" took the musical world by storm when it debuted in San Francisco nearly 13 years ago. Maguire's book, which looks at the wonderful world of Oz from a different, more mature and dark perspective, came out in 1995.
The book is highly entertaining, and for adults, featuring a number of sexual situations, profane language, and violence. While the book is more radical in its social and political commentary than the Broadway hit, the musical adaptation is as powerful as it is fun.
Alexander Hamilton
The wildly popular musical filled with catchy tunes and social commentary is based off of Ron Chernow's biography of Alexander Hamilton, one of the Founding Fathers of the United States. Hamilton, the man himself, is a fascinating character, regarded as one of the most important and dangerous Founding Fathers.
Chernow went out of his way to connect America's past to its present, making the book and the musical a timeless commentary on American society. Chernow is a Pulitzer Prize winning author, so it's no surprise that Alexander Hamilton made it to the New York Times bestseller list.
Related: The 10 Best Biographies and Memoirs for Every Kind of Reader
American Psycho
For those of you unaware, Ellis' creepy, bloody classic hit London theaters in 2013. After reading about Patrick Bateman's disturbing mind and his crazy murder sprees and/or watching Christian Bale act out the heinous crimes with an eerily gleeful charm in the film adaptation, audiences can now sit in a Broadway theater as talented thespians sing out American Psycho. We can only imagine the amount of fake-blood the production goes through …