In May of 2020, Hulu released the first season of The Great, an Emmy-nominated comedy-drama about the rise of Russia's longest-ruling female monarch. Starring Elle Fanning in the role of Catherine II, the series depicts her humbling arrival in Russia and her marriage to Peter III, who seems more concerned with philandering and throwing wild parties than leading his nation. Ever an opportunist, the first season sees Catherine plot a coup to overthrow her own husband, leaving us with several tantalizing cliffhangers that won't be resolved until the series returns for season two.
Related: The Past Is Present: Our Favorite Historical Fiction Novels
The Great manages to be at once poignant, empowering, and laugh-out-loud hilarious. If you're looking for more of the same, we've rounded up funny historical fiction books that unabashedly take liberties with the historical record.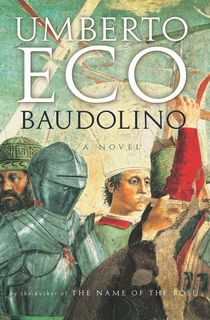 Baudolino
The year is 1204, and Constantinople is under siege by crusaders. Amidst the chaos, a man named Baudolino saves a historian and high court official from certain death, then regales him with tales of his own extraordinary life. A peasant from Italy, Baudolino was born with two gifts: an affinity for learning languages, and the ability to lie convincingly.
But with a self-confessed unreliable narrator, who's to say what's true of his fascinating epic tale? Reminiscent of The Great's characterization as "an occasionally true story," this riveting novel also offers anachronistic reflections on the postmodern age.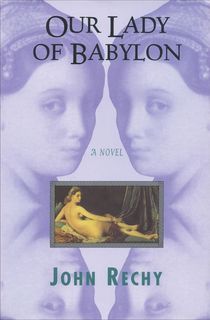 Our Lady of Babylon
In this "funny, sexy, stylistically elegant, tongue-in-cheek rewriting of history," an 18th-century woman has gone on the run after being framed for her husband's murder (Booklist). She begins to have troubling dreams about various historic women who have also been misunderstood and villainized. Eventually she comes to believe that they aren't dreams at all, but memories of past lives. We'd like to imagine this is the kind of feminist revisionism Catherine the Great herself would have eagerly read from her unprecedented position atop the throne of Russia.
Related: 7 Historical Fiction Books About Women Who Changed History (and Went Unnoticed)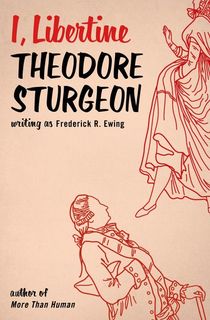 I, Libertine
In the mid-1950s, mischievous late-night radio host Jean Shepherd implored his listeners to buy the book I, Libertine by Frederick R. Ewing. Demand swelled and there were claims that it was on the New York Times Best Seller list. However, neither the book nor its author ever existed—it was all a clever hoax that Shepherd orchestrated to criticize the way bestseller lists were compiled.
Eventually, the book did materialize when Shepherd hired the famous sci-fi and fantasy author Theodore Sturgeon to write it. I, Libertine takes place in 18th-century London. This witty satire book revolves around the misadventures of the licentious Captain Lance Courtenay, who winds his way through royal boudoirs and escapes close calls with his enemies.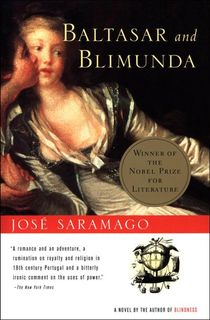 The Lady's Guide to Petticoats and Piracy
Felicity Montague has two great desires: to sidestep the marriage proposal of her lovestruck suitor, and to enroll in medical school. For an 18th-century teenage girl, they're lofty goals, to say the least. Like The Great, this YA novel is an empowering tale of an ambitious young woman living in a man's world.
Called a "deliciously anachronistic bonbon" by Kirkus Reviews, The Lady's Guide to Petticoats and Piracy is a witty tale that takes readers all over Europe, from the streets of London to the German countryside and the promenades of Zurich.
Once More, From the Beginning
Once More, From the Beginning recounts the stories of the Old Testament—only this time, women are at the forefront. Intelligent and riotously funny, this revisionist book brings the women of the Bible to life and finally gives overlooked characters their due. Viewers of The Great who appreciated the show's feminist angle will find much to love in this hilarious one-of-a-kind read.
Little
In 1761, an odd little girl named Marie was born in a Swiss village. She would grow up to become Madame Tussaud, curator of the famous wax museum. Little shares her story, imagining how an ambitious orphan survived the volatile and dangerous French Revolution and utterly transformed herself to leave her own mark on history. "Macabre, funny, touching and oddly life-affirming," this darkly comic biographical fiction novel is "a remarkable achievement" (The Times, London).
Related: 10 Books You Won't Believe Are Based on True Stories
A Gentleman in Moscow
New York Times bestselling author Amor Towles published this unputdownable book in 2016. Set in 1922 Russia, during the country's Bolshevik Revolution, the fictional aristocrat Count Alexander Rostov is placed under house arrest. He's imprisoned in a grand hotel across the street from the Kremlin, and it soon becomes apparent that the revolutionaries never intend on letting him leave.
A lush and riveting read, A Gentleman in Moscow "buzzes with the energy of numerous adventures, love affairs, twists of fate and silly antics" (The Wall Street Journal).
Related: 10 Modern and Classic Russian Books Everyone Should Read