As much as a serious book hits the spot, sometimes you just need something outrageous. Whether it be ridiculous retellings or fantastical imaginings, or even dark looks into worlds too sinister to seem real, sometimes the world is so ridiculous that all you can do is laugh. That's where satire books come in.
What are satire books?
Books categorized as satires aim to skewer unpleasant aspects of society or human nature, often through exaggeration or outrageous writing. Satire may be lighthearted—think Don Quixote poking fun at chivalry—or more dark—see Jonathan Swift's "A Modest Proposal."
There are endless witty satires to be found and read in the world—below are just a few of our favorites.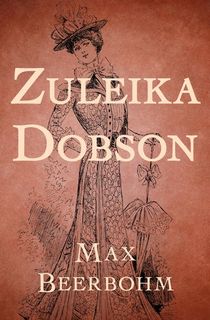 Zuleika Dobson
Famed essayist Max Beerbrohm only wrote one full length novel: Zuleika Dobson. Written in 1911, the novel satirizes undergraduate life at Oxford, dandyism, and classic literature both tragic and romantic.
The story follows Ms. Dobson, who, despite who relative lack of charm and looks, is found impossibly compelling by every man she meets. When she visits her grandfather at Oxford, every eligible bachelor falls in love with her, including the Duke of Dorset. But when they find out Zuleika will never fall for a man who has already fallen in love with her, they all pledge to drown themselves in the Thames. Completely hilarious and filled with excellent turns of phrase (including the famous line "Death cancels all engagements"); this is the perfect book for people who hate romance novels.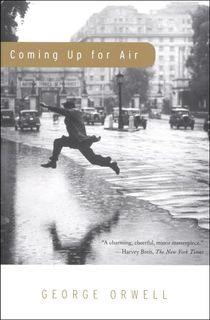 Coming Up for Air
While Animal Farm is one of the most famous satires of all time, the rest of George Orwell's works are also deserving of spots on your TBR list. Coming Up for Air follows insurance salesman George Bowling, who spends much of his time worrying—about his job, about his marriage, about his waistline.
When he gets a lucky windfall at the race tracks, George decides to take a trip to his hometown. But his boyhood home isn't the same as it was in his memories.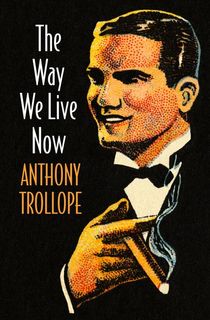 The Way We Live Now
A sharp critique of English society in 1875, "Trollope's London is a satirical distortion of the city that he found upon returning from eighteen months of overseas travel: the luxurious center of a vast empire floating on limitless credit, a society defined entirely by commercial interest, a hothouse of financial speculation and status competition, a place where relationships have become purely transactional. . . . Trollope has the advantage of being unafraid, which gives his social criticism its vivid power. This, he tells us, is what extremely civilized people become when the money gets too big" (The New Yorker).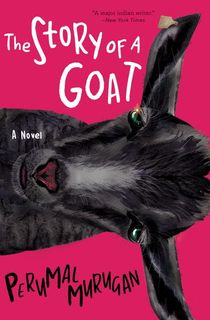 The Story of a Goat
Longlisted for the National Book Award for Translated Literature, this satire explores rural India through the eyes of a goat named Poonachi. The runt of the litter, Poonachi is overjoyed to have a family and is growing quickly. But danger is never far away.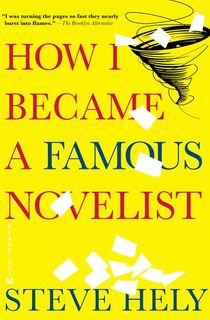 How I Became a Famous Novelist
This ​​"hilarious send-up of literary pretensions and celebrity culture" (USA Today) follows Peter Varslaw, a man who wants nothing more than to get back at his ex during her upcoming wedding.
Peter decides it will be easy enough to become a bestselling author, pens "a pile of garbage," and sits back as his novel becomes the most talked-about book in America.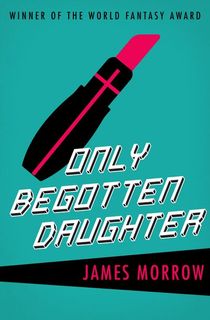 Only Begotten Daughter
Meet Julie Katz, the daughter of a celibate lighthouse keeper and half-sister to Jesus. Only Begotten Daughter follows Julie through a childhood of miracles—like firefly alphabet blocks, bringing crabs back from the dead, and walking on water—into an adolescence of issues.
Navigating the world as the next messiah isn't easy, and is only complicated by the neo-Christian zealots, smooth-talking devil, and the universal (or, in her case, metaphysical) question about the meaning of life.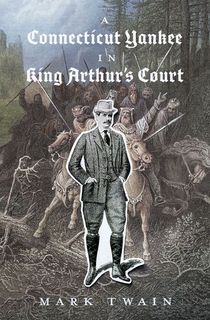 A Connecticut Yankee in King Arthur's Court
From the author of some of America's most classic satires, 19th century mechanic Henry Morgan gets knocked out by a crowbar to the head, waking up centuries in the past in King Arthur's court. A future man should have no trouble making a place for himself, right? Well, he manages to stumble over his ego and wind up in more trouble than he bargained for.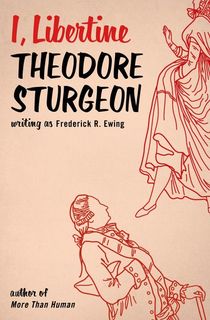 I, Libertine
I, Libertine was a trendsetter in hipster culture—a book so cool that no one had read it. But that was because it wasn't actually a book! The product of a radio hoax gone right, this work, radio host Jean Shepherd told his listeners about a book detailing the bawdy life and times of Captain Lance Courtenay.
The book became the talk of the town—and was even banned!—before it actually existed. Written based on Shepherd's outline, I, Libertine is the hilarious historical fiction product of a hilarious hoax.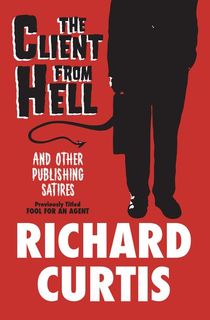 The Client from Hell
This collection of pulpy science fiction that takes on the publishing world will leave you side-eyeing books for weeks to come. Curtis, a prominent literary agent, pulls on his experience in publishing, poking fun and keeping readers laughing.
Some of these stories include aliens looking—and failing—to find intelligent life, an upset author questioning his editor at gunpoint over a royalties agreement, and a space traveler who comes, not as a peacemaker, but as the next big Hollywood story.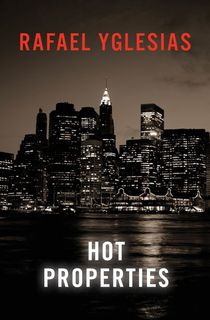 Hot Properties
The main characters of Hot Properties sound like the set-up to a joke: an up-and-coming novelist with promise, a blocked novelist without scruples, a journalist, and a playwright sit down for a dinner party.
What follows are these four New York Yuppies flourishing and fading in the media world's spotlight. Biting and snarky, Yglesias's novel takes the reader through the 1980s media world, where commercialization and corporatization ran rampant, plowing down anything—and anyone— in its way.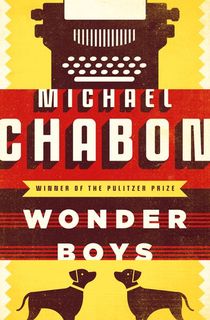 Wonder Boys
From the Pulitzer Prize-winning author of The Amazing Adventures of Kavalier and Clay comes the fast-paced story of Grady Tripp, a washed-up writer, his sexually predatory editor, and a student with literary promise hidden behind a lying personality.
Together, these three men embark on a wild romp of adventures, intoxication, and the foibles of writers. Satirical, lyrical, and wickedly funny, Wonder Boys takes you on this fast-paced journey through the irresistible and destructive urges of a write, what Grady calls "the midnight disease."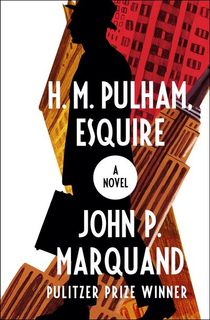 H. M. Pulham, Esquire
Both heartbreaking and hilarious, H. M. Pulham, Esquire is the story of a Harry Pulham preparing for his 25th Harvard Reunion. Pulham, tasked with collecting and presenting biographies of his classmates, comes to the realization that all of his classmates have led normal, boring lives of graduating, getting a job, and getting married—and he's no exception.
As he looks through bio after bio, Pulham can't help but remember his one venture outside the script of a good ol' Harvard Boy— his time spent at a Manhattan Ad Agency and the independent woman he fell in love with before leaving it all to move back home. Sit back and enjoy as Pulitzer-prize winning author John P. Marquand gives readers a satirical look at the lives of the well-born boys of the 20th century.