Some people can't get enough books about love. From classic romance novels to bodice rippers to contemporary romances filled with favorite romantic tropes, they devour them all.
But many readers don't like romance novels—and we think they should give them a chance. After all, books about love aren't limited to the works of Nicholas Sparks or erotic romance novels—there's plenty of romance in classics, science fiction, and historical fiction, too.
To prove it, we made a list of books about love that span genres, decades and perspectives. So go ahead—give love a chance.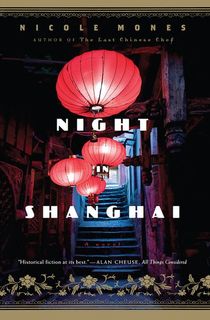 Night in Shanghai
We love it when books about love transport us to another place entirely—like in this romantic novel set in the often-forgotten story of black musicians in the Chinese jazz age.
The year is 1936, and African American pianist Thomas Greene has been recruited to lead a group of fellow expats in Shanghai. It's there that he meets Song Yuhua, an 18-year-old girl who has been promised to a crime boss to pay for her father's debts. Their love is forbidden—but neither can resist the other. Stunningly researched and filled with unforgettable characters, this historical fiction novel is a love story for the ages.
Related: The 24 Best Historical Fiction Romance Novels That Will Steal Your Heart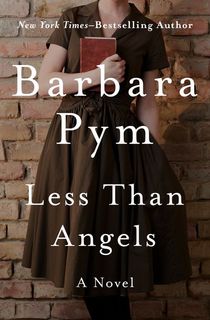 Less Than Angels
Catherine Oliphant has been content to live with her beau, Tom Mallow, though she's been wondering if he'll ever propose. Then he turns her whole world upside down when he dumps her for a 19-year-old student.
Catherine is stunned, but quickly becomes enamored with another elusive, eclectic man who has just returned from a trip to Africa. But before she can pursue that relationship, she must figure out what she really wants.
Related: 10 Delightful Barbara Pym Books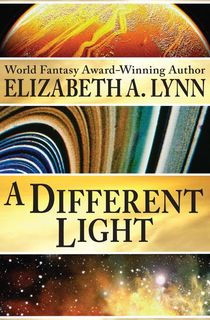 A Different Light
We don't normally look to George A.A. Martin recommendations for books about love, but he was absolutely correct when he said that Elizabeth A. Lynn was "lyrical and literate, and a treat from the first page to the last."
If pressed, most would probably categorize this 1978 novel as science fiction, but it's also one of the best books about love we've ever read. The future-set story follows Jimson Alleca, who has been diagnosed with cancer. Thanks to medical advances he can live for another 20 years. But Jimson sacrifices 19 of those years by leaving normal-space and entering "the Hype," where he hopes to find his former lover, star captain Russell O'Neill.
We love this book because it's one of the first books to depict a gay relationship without any fanfare—and because it's a beautiful, thrilling adventure.
Americanah
This contemporary love story from follows Ifemelu, a girl from South Africa who gets a student visa to attend college in the U.S. Her boyfriend, Obinze, tries to follow her, but is unable to get the same visa—and after Ife has an awful experience in America, she stops contacting Obinze.
This best-selling novel is about more than love, tackling themes of race, prejudice, regret and belonging. But the love between Ife and Obinze, and their long journey to find their way back to one another, is what makes this book so addictive.
Love in the Time of Cholera
One of the most famous books about love, Marquez uses magical realism to tell the story of Florentino and Fermina, who fall in love as teenagers and then spend five decades apart after Fermina realizes their infatuation was no more than a dream. But Florentino cannot give up on her, and is literally lovesick without Fermina—until they finally get another chance.
Unlike most romance novels, Marquez shows us the ugly sides of love and obsession. However, many people can't help but root for Fermina and Florentino anyway—when , she said this was "one of the greatest love stories [she has] ever read."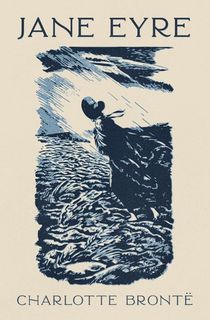 Jane Eyre
Your English teachers were right: the Bronte sisters deserved all the acclaim in the world. And we especially love the romance and drama in Jane Eyre.
Jane has an especially rough upbringing, but never loses her sense of right and wrong. She eventually becomes a governess for Mr. Rochester, a wealthy man with many suitors. Mr. Rochester falls for "plain" Jane—but when Jane learns that Mr. Rochester has been hiding something for her, she doesn't let her love for him cloud her judgment. Both feminist and romantic, this is one of the books about love that taught us happily-ever-afters are better when they're hard-won.
Outlander
Part historical fiction, part time-travel fantasy, and all epic love story, Outlander is a romance saga for the ages. Now a completely binge-worthy series on Starz, the story sees WWII nurse Claire suddenly transported to 1743. To keep herself alive, she marries Jamie Fraser, a Scots warrior with a sly sense of humor. And though she was happily married before, Claire quickly finds herself falling for Jamie, too.
Related: 10 Books Like Outlander That'll Make You Want a Scot of Your Own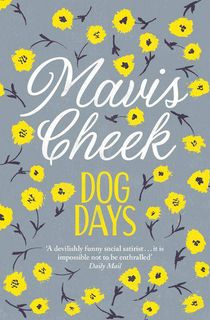 Dog Days
If you love classics with a contemporary twist, you should try this charming tale from Mavis Cheek. Touted as "Jane Austen in modern dress" by The Boston Globe, the novel follows newly-divorced Patricia, who is relieved to have some single time with her daughter. But her matchmaking friends have other plans. Hilarious, witty and unmistakably British, this book about love will have you wondering what else you've been missing out on.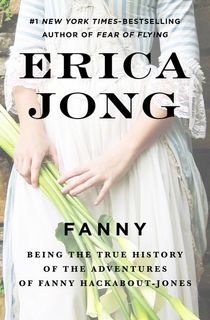 Fanny
Inspired by Fanny Hill, a 1749 novel about a woman who comes to enjoy working for a madam, this is the story of a girl who sets off on a rollicking adventure/sexual awakening. Fanny's journey toward self-discovery, motherhood and love is a twist on the bawdy classic—and "Erica Jong was the right person to write it" (Anthony Burgess, Saturday Review).