While there aren't any easy ways to balance parenting, working and schooling, we do have one suggestion to make life a bit more bearable: educational books for kids. Whether your child prefers fascinating nonfiction books, trivia books or reading a classic children's book, there's plenty of options.
And we bet any parent will feel better with more screen time if it's spent on something with long-term benefits, like reading. Plus, by using a dedicated ereader, or locking the other apps on a phone or tablet, parents can be sure that their kids aren't doing the virtual equivalent of putting a magazine inside a textbook.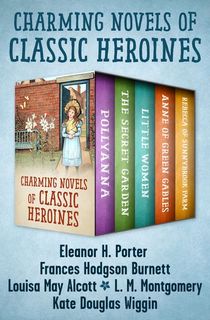 Charming Novels of Classic Heroines
This collection of classic coming of age stories should be enough to keep any child occupied for at least the next couple of months. Including Polyanna, The Secret Garden, Little Women, Anne of Green Gables, and Rebecca of Sunnybrook Farm, each beloved novel features bright, confident heroines who are determined to achieve whatever they set their minds to.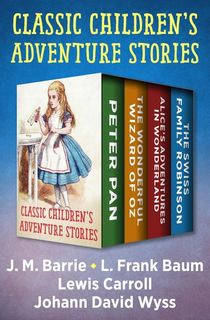 Classic Children's Adventure Stories
We're guessing your child has seen film adaptations of Peter Pan, The Wonderful Wizard of Oz, Alice's Adventures in Wonderland and The Swiss Family Robinson. But if they haven't read the originals, they're missing out. Reading each one of these adds an element of imagination that films can never quite capture.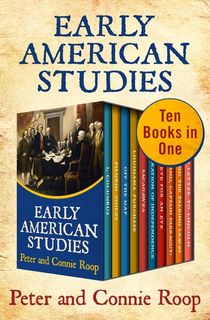 Early American Studies
These "direct and surprisingly accessible" histories, often told in the actual words of key figures from the American past, are a brilliant blend of fact and imagination (Publishers Weekly). Including direct excerpts from the diary of Christopher Columbus, writings from pilgrims on the Mayflower, and realistic fiction based on the Lewis and Clark expedition, the Revolutionary War and a whole lot more, this collection of stories is an excellent introduction to America's history.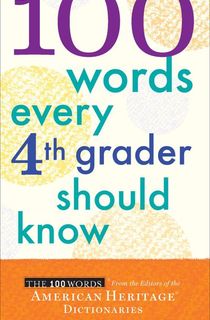 100 Words Every 4th Grader Should Know
We know—reading the dictionary doesn't sound appealing. But this kid-friendly tome is a fun way for kids to improve their vocabulary and may even inspire budding readers to pick up other books. Along with standard pronunciation guides and definitions, this reference book includes quotes from books like The Hobbit and Island of the Blue Dolphins for each word, helping kids put them in context.
Little Kids First Big Book of Dinosaurs
A favorite introduction to science and history, dinosaurs have been fascinating children for generations. Kids who are just starting to read on their own will love this book's fun facts, eye-popping visuals and prehistoric pronunciation guide.
The Travel Book
We may be stuck at home for now, but with this book your kid can feel like a globetrotter. Each page covers a different country, and includes facts about wildlife, sports, foods and how people live, giving your child a sense of just how big the world really is.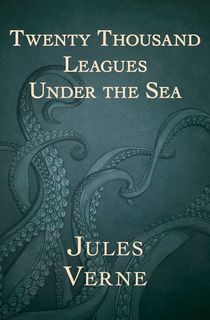 Twenty Thousand Leagues Under the Sea
Most adolescents aren't excited about reading the classics, but Jules Verne is a great author to draw them in. The science fiction master, who also penned and , features a strange monster in this adventurous tale.
In this seminal science fiction novel, the Atlantic Ocean is being plagued by the presence of a strange monster. Harpoonist Ned Land joins marine biologist Aronnax and his servant, Conseil, in order to track down and kill the sea creature. However, the task is not as simple as it seems.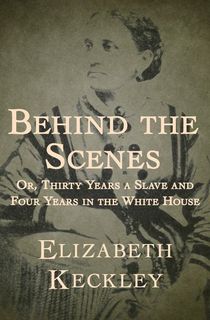 Behind the Scenes
This memoir from Elizabeth Keckley is a remarkable look at life for a black women in America during the 1800s. The text is stunning in its simplicity. Without mincing words, Keckley shares the story of how she was born into slavery; the cruelty that she suffered until she was able to purchase her own freedom; how she began to work for the Lincolns; and later, how she worked to fight for equal rights for Black Americans.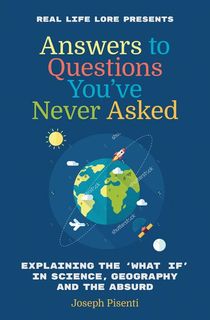 Answers to Questions You've Never Asked
Kids (and adults) who love trivia will devour this text from YouTube sensation Joseph Pisenti, aka RealLifeLore, which tackles everything from "Why do we have borders?" to "Why did Vikings wear helmets?"
In his debut book, Pisenti explores the nonsensical humor of the universe with in-depth analysis of empires, economies, and ecosystems as he helps answer the ridiculous. Why, you ask? Because someone has to. Using line drawings, graphs, and charts, Pisenti not only details the absurd—he also provides explanations on why things are . . . and why they aren't.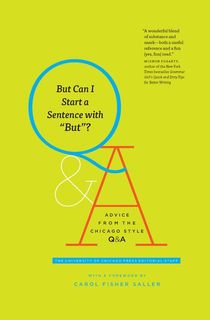 But Can I Start a Sentence with "But"?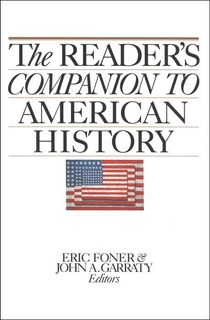 The Reader's Companion to American History
This A-to-Z historical encyclopedia of US people, places, and events contains nearly 1,000 entries, "all equally well written, crisp, and entertaining" (Library Journal).
From the origins of its native peoples to its complex identity in modern times, this unique, highly readable reference book covers the political, economic, cultural, and social history of America—there's everything from James Monroe to Marilyn Monroe to the Monroe Doctrine.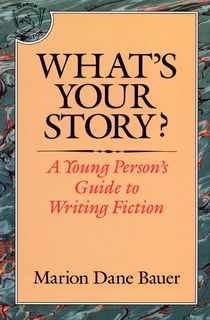 What's Your Story?
Budding creative writers will treasure this guide from Newbery Medal-winning author Marion Dane Bauer. The text "provides mentoring and practical and technical advice in this handy how-to book . . . as useful to teachers as to young writers" (School Library Journal, starred review).
The guide shows students how to write fiction from beginning to end, including creating a story plan, choosing the best idea, bringing characters to life, deciding on a point of view, creating realistic dialogue, keeping readers hooked, and revising and polishing the finished product.