When I heard that Disney's latest Pixar film Luca is set in Italy, I got all dreamy-eyed. A trip to Italy? I'm in. A trip anywhere? I'm in. Throw in the recent warming weather and blooming of flowers and the pull to go out and explore again is even harder to deny.
Traveling is one thing that both kids and adults are looking forward to doing again soon. Though we are still waiting for opportunities to safely visit places near and far, we can voyage miles and even worlds away by jumping into a book. This is a list of ten books for kids of all ages craving an escape from the status quo.
Journey
Living up to the old adage "a picture is worth a thousand words," this book takes the reader on a journey with the use of drawings alone. We follow along as a young girl, bored at home, walks into another world. How does she do this? She simply draws a door with a red crayon. The illustrations brilliantly capture the feeling of wonder when you find yourself in new surroundings. Things do get a little ominous when the young girl is captured in this foreign land but with the help of a purple bird, all will be well.
This trilogy also includes Quest and Return, which continues with the original character, introduces new ones and explains the origin of the purple bird.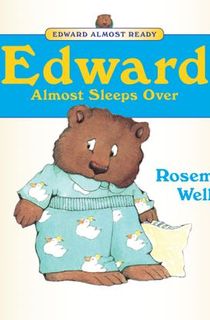 Edward Almost Sleeps Over
Sometimes a trip doesn't have to be far to be exciting. A sleep over at a friend's is often the first step to venturing away from home. Edward the Bear is having a playdate at his friend Anthony's house when the snow starts to fall faster than Edward's parents can travel the treacherous roads to pick him back up.
Anthony shares cookies as well as hot chocolate and even lets Edward wear his pajamas to have a spontaneous sleep over. Still, Edward feels homesick. A play date is one thing, but spending the night away is quite another.
Rosemary Wells is spot on in encapsulating the mixed emotions of that first night away with an adult bear recalling, "I wasn't quite ready for overnights until I was 21!"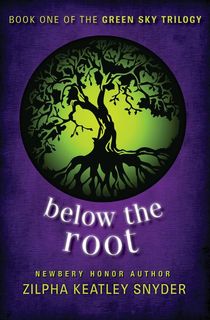 Below the Root
Welcome to the fictional world of Green Sky. Here a society called Kindar lives in a system of treehouses. Raamo D'ok is a thirteen-year-old boy who is chosen by the elders to join their group. He is very honored and confused as to why he is invited. Unfortunately, Raamo begins to discover that his utopia is not all that it seems and there is a reason that his people stay off of the forest floor.
Years before the dystopian craze that created YA hits like The Hunger Games, Zilpha Keatley Snyder was creating a fantastical world full of mystery built on the ubiquitous childhood landmark of a treehouse. Check out the rest of the series with And All Between and Until the Celebration.
Gone Crazy in Alabama
Summers often mean visiting family. And that is just what the Gaither sisters will do. They live in Brooklyn but will be spending the summer in Alabama with their grandmother on her farm. The three sisters soon come to see how different their lives are from those of their southern relatives and how different their relatives are from them. The experiences of this summer will help shape the young women they will become.
Set in the 1960s in the Deep South, this book elegantly portrays the civil rights issues that continue to this day. This book ends the trilogy started by One Crazy Summer and P.S. Be Eleven.
The Boy Who Harnessed the Wind
This is a young readers edition of the memoir of William Kamkwamba. As a young boy in Malawi, William designs a windmill to help his family survive in their village when a drought ruins all of their crops. Readers will be captivated by William's descriptions of Africa, his village and his way of life. Ultimately, William finds a way to combine his people's belief in magic with the practicality of science.
This story celebrates the perseverance and inventiveness of a curious young man in the setting of a beautiful land described in words as well as maps and pictures.
The London Eye Mystery
Three words. The London Eye. How much fun would it be to go up on that famous ferris wheel and view the whole city? What if your cousin got into one of the capsules and didn't come back out? This is where Kat and Ted find themselves. They were showing Salim the city and now they must search it to bring him back home. The adults don't know where to start but Kat and Ted realize there are clues to track starting with the pictures they took at the Eye. Will they ever find Salim?
The characters in this novel are diverse and sensitively handles someone living on the spectrum. This mystery set in one of the most famous cities in the world is sure to draw readers in.
Love From A-Z
Spring break. An opportunity to blow off some steam. An opportunity to get away. An opportunity to fall in love. Zayneb and Adam are both on their way to Qatar for different reasons when they meet on a plane. They have different backgrounds but find a lot in common as well. In opening up to each other about their pasts, they may just find a way to come to terms with the secrets they have been keeping.
This is first and foremost a love story, but it also incorporates the experience of being Muslim into the plot in a way that is both seamless and informative.
Furia
Camila is a teenager living in Argentina. Although she loves soccer, Camila is told that the game is for boys: Her father used to play, her brother is about to go pro and her crush plays for the Italian team Juventus. What's a girl to do? Well, lead a double life, of course. Camila plays for a team that is so good it has qualified for a South American tournament. She knows that the world is changing and she could actually find a career in her passion for playing soccer, but her family doesn't see it that way.
Will Camila ever reveal her soccer playing alter ego La Furia to her family? Can she use the courage she plays with on the field to pursue her own dreams?
Related: Every Book Reese Witherspoon Has Chosen for Her YA Book Club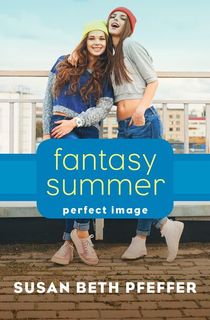 Fantasy Summer
No list about traveling would be complete without mentioning the Big Apple. When Robin gets accepted to an internship position at Image magazine headquartered in New York City, she is over the moon. She'll be spending the summer there, rooming with 3 other teenagers and exploring the city together in their off hours. What could possibly go wrong? Well, there's the fact that Robin's cousin, Annie, is also accepted and they haven't gotten along in years.
Will this be the summer that Annie is hoping for or just a bad dream? This story is a fun jaunt to NYC through the eyes of a newbie with a dash of the magic of girls supporting each other.
Patron Saints of Nothing
Jay is a teenager living in the U.S. who has a pen pal in the Philippines named Jun, who happens to be his cousin. Life is good for Jay as he awaits the end of his senior year and college beyond. Unfortunately, Jun is killed and Jay's family won't give him the details about what happened. So Jay jumps on a plane to the Philippines to find out for himself.
Travel along with Jay on this impromptu Spring Break trip as he tracks down clues not only about what happened to his cousin but also about his own connection to Filipino culture.