As much as we can learn from history books, there's something to be said for fact-based historical fiction. When well-known periods—whether it's the Civil War era or 1920s America—are placed inside a fictional context, we can get a feel for the texture of a time and place. What did people sound like? What did they wear? And what was their daily life like? These details, while sometimes present in nonfiction books, can close the distance between ourselves and the past when presented through dialogue and characters. We can resonate with characters and place ourselves within the narrative to feel like we, too, are charging across the battlefield or steaming across the Atlantic in an ocean liner.
The 15 books below blend fact and fiction to create a reading experience that is entertaining and eye-opening. Based on research and filled with historical accuracies, these novels—like their nonfiction counterparts—can enrich our knowledge of bygone eras.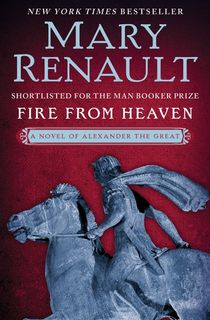 Fire from Heaven
The first in a trilogy about Alexander the Great, this bestseller was shortlisted for a Man Booker Prize, from a "great talent" in historical fiction authorship (New York Times). It creatively imagines Alexander's coming of age not just as a formidable young warrior, but as a son and friend. Mary Renault impresses in this novel: her writing shines a light on the lifestyles of past societies, highlighting their practices with a discerning wit that challenges modern convention.
Related: 8 Historical Fiction Novels About the Ancient World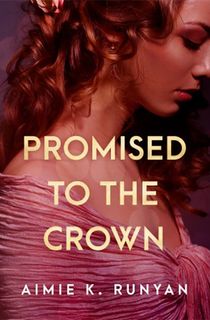 Promised to the Crown
In her illuminating debut novel, Aimie K. Runyan masterfully blends fact and fiction to explore the founding of New France through the experiences of three young women who, in 1667, answer Louis XIV's call for settlers and journey to the New World.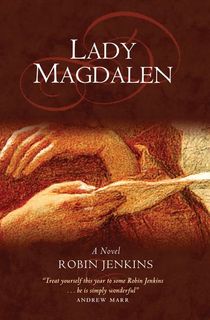 Lady Magdalen
In 17th-century England, Magdalen faces an arranged marriage to an impressive young soldier at only 14 years of age, a move that threatens her autonomy, her relationship with her best friend Francis, and her trust in family. As a young, intelligent woman, Magdalen values beauty and art, and fiercely abhors her society's sometimes barbaric practices. However, her marriage takes a toll on her spirit as Magdalen's identity disappears behind her husband, the notorious James Graham, Earl of Montrose.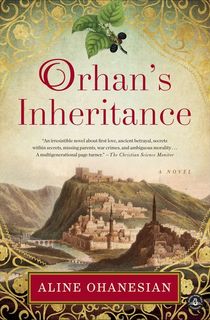 Orhan's Inheritance
Orhan mourns the death of his grandfather as he prepares to take over the family rug business. With the family estate left to a random woman whom nobody in the family has met, Orhan travels from Turkey to Los Angeles to uncover this mystery and reclaim his birthright. As the grandson of Armenian Genocide survivors, there is much at stake for Orhan and his family's legacy.
Related: 11 Absorbing Novels You'd Never Guess Were Historically Accurate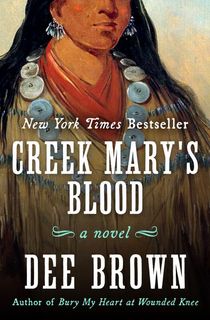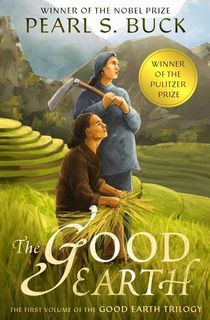 The Good Earth
Buck's Pulitzer Prize winner paints a portrait of the working class in turn-of-the-century China, as Dickens once did for 19th century London. We're introduced to Wang Lung and his wife, O-Ian—a farmer and former slave, respectively—who climb their way out of poverty. Years of toiling in the fields eventually earns them a higher social standing and—most importantly to Wang Lung—his own property. But success comes at a steep price, and soon Wang must choose between his land, which is his soul, and his family, which is his heart.
Related: The Best Travel Books and History Memoirs to Read Before (or During) Your Next Trip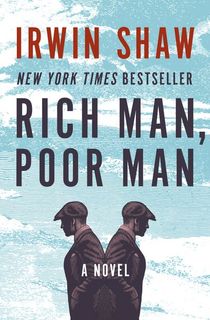 Rich Man, Poor Man
Sweeping from the 1940s to the Vietnam War era, Irwin Shaw's bestseller opens with two teenage brothers amidst the Second World War. Each differ considerably; where Tom is prone to bad behavior, Rudolph is a well-behaved go-getter—though they do share a mutual dislike for the other. Their paths diverge in adulthood when Rudolph becomes a successful businessman, leaving Tom—who is now an increasingly violent boxer—behind. But despite the bad blood between them, and the rapidly changing landscape of post-war America, the brothers always find themselves inextricably linked.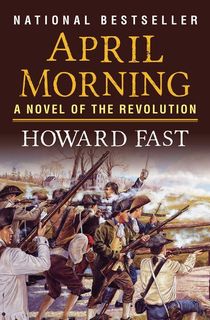 April Morning
It's April 18, 1775—the eve of the first battle of the American Revolution. As rumors spread of an imminent British attack, the men of Lexington, MA take up arms and march to Concord. Among them is 15-year-old Adam Cooper who, until now, has lived in the shadow of his disapproving father and older brother. But come morning, Adam will no longer be the kid he was—but a man in his own right, facing the Redcoats' open fire.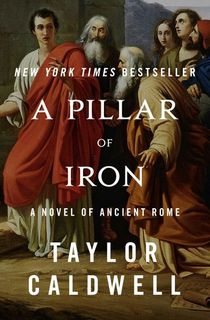 A Pillar of Iron
With her knack for historical accuracy and compelling drama, Taylor Caldwell breathes life into ancient Rome and legendary philosopher-slash-orator, Marcus Tullius Cicero. Featuring some of history's most renowned figures (Julius Caesar and Mark Antony, for instance), Caldwell's story is based on extensive research—including speeches, private correspondence, ancient texts, and manuscripts. Thus, A Pillar of Iron is more than a compelling epic from a gifted storyteller. It's also an in-depth look at the Roman Empire and the development of Western ideologies.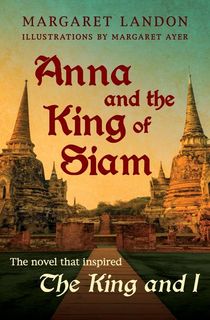 Anna and the King of Siam
Margaret Landon's beloved novel, which inspired The King and I, draws from historical journals and is a one-way ticket to 1860s Siam. Needing to support her two children, the widowed Anna Leonowens accepts a position at a royal palace in Siam, where she'll serve as a governess to the king's children. Though her students are quick to accept her, Anna's modern British thinking clashes with King Mongkut's traditionalism. Years later, however, Anna's influence will inspire a drastic democratic reform and change the very fiber of Siam forever.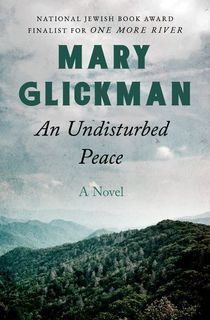 An Undisturbed Peace
A Jewish man immigrates to America, seeking a better life. A Cherokee aristocrat holds onto a forbidden love, though she's renounced old family ties. And a Black slave, just 50 miles away, struggles to survive one more day...
These three lives will converge and become irreversibly entwined when Andrew Jackson enacts the Indian Removal Act—setting them down the brutal and treacherous Trail of Tears. A tragic but ultimately hopeful story, An Undisturbed Peace is an unflinching look at one of the ugliest parts of American history.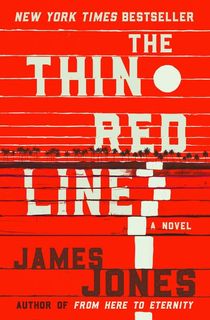 The Thin Red Line
Inspired by his own experiences during the Guadalcanal campaign, James Jones' novel reigns as a masterpiece of World War II fiction. We follow a cast of misfit characters—the "C-for-Charlie" company—as they transform from fresh, terrified recruits into veteran fighters in the jungles of Guadalcanal. The result is a haunting portrait of brotherhood and combat that stands alongside war classics like Tim O'Brien's The Things They Carried.
Related: The Guadalcanal Battle: An Eyewitness Account of One of the Most Pivotal Offensives of World War II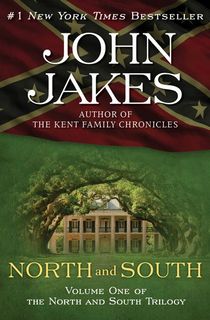 North and South
Despite hailing from different backgrounds, Yankee Orry Main and southerner George Hazard forge a lasting bond at West Point. But as America braces for a civil war, the boys must choose between friend and country when they find themselves on opposite sides of the conflict. New York Times-bestselling author John Jakes does a masterful job of setting the social and political scene, creating an epic that is rich with drama and history. The saga continues in the follow-ups, Love and War and Heaven and Hell, which follow the now-fraught relationship between the Main and Hazard families.
Related: 19 Essential Civil War Books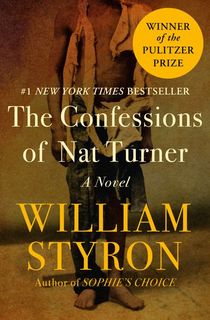 The Confessions of Nat Turner
From the author of Sophie's Choice comes the Pulitzer Prize-winning story of Nat Turner—the leader of the 1831 slave revolt. While awaiting his own execution, Styron's rendition of the famed preacher recounts the years preceding the rebellion. Through Nat's reflections, we learn of the atrocities Nat endured at the hands of slave owners—and what can drive a man to seek his vengeance.
Topaz
The year is 1962, and a defected Russian spy gives Michael Nordstrom, an American intelligence officer, word of a covert KGB operation. Based on the real-life "Martel Affair," Nordstrom learns of Russia's plan to infiltrate French intelligence—and soon. Meanwhile, another threat is quickly developing, and Topaz expands into a tale of espionage and the Cuban Missile Crisis. Putting credence to USA Today's praise that Uris is "a master at weaving historical fact and fiction," the bestselling author draws from history to create an exciting thriller about the conflicts between America, Russia, France, and Cuba during the Cold War.