The works of Aldous Huxley (1894-1963) continue to inspire writers of dystopian fiction today. Huxley's most famous novel, Brave New World, was both criticized and praised as being ahead of its time, an incisive political analysis, and an undermining of social mores. These Aldous Huxley books showcase the best works of an extraordinary author and philosopher.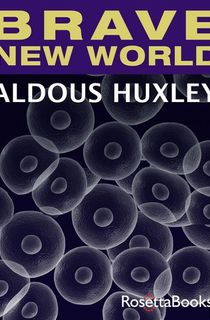 Brave New World
Released in 1932, Huxley's controversial novel is set in a society called the World State. The highly-regimented civilization is considered a utopia, thanks in large part to the placative powers of a drug called Soma. But after everyman Bernard visits a 'Savage Reservation' on a vacation and sees how people outside the World State live, he questions his contentment with the 'perfect' society he was raised in.
Brave New World predicted numerous modern technological advancements, and the American Library Association lists it as one of the most frequently banned and challenged books ever.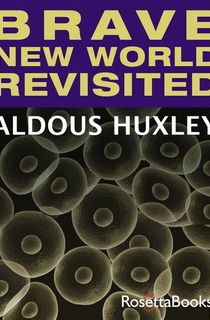 Brave New World Revisited
Although not a traditional sequel, 1958's Brave New World Revisited is a follow-up to Huxley's classic sci-fi novel. In this series of essays, Huxley explores the accuracy of his predictions from decades before, in a collection The New York Times Book Review called "a frightening experience."
Island
Published in 1962, Island is Huxley's final novel, and considered by some to be the utopian counterpoint to Brave New World.
For 120 years, the Pacific Island community of Pala has been idyllic, but the world has begun to take notice. When shipwreck survivor Faranby washes up on Pala, the media man and scammer is conflicted by his surprising fondness for the strange and egalitarian community.
Ape and Essence
Told via a frame story that satirizes Hollywood blockbusters, Ape and Essence explores Huxley's disgust with nuclear tensions and the potential for mutually-assured description. It describes a near-future post-apocalyptic America, and an expedition from New Zealand that picks through the ashes.
Point Counter Point
Inspired by real-life intellectuals of the 1920s (including Huxley himself), Point Counter Point is an untraditional novel that exposes the paradoxes and conflict between intellectualism, everyday real-life struggles, and sexual exploration.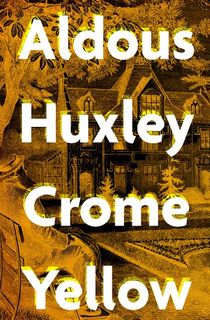 Crome Yellow
Thematically similar to Point Counter Point, Crome Yellow also satirizes the privileged academics and artists of the era.
Denis, an up-and-coming poet, is thrilled to receive an invitation to Crome, the lush county estate of the Wimbushs. There, he and the other guests find taboo connections, social-climbing machinations, and plenty of fodder for the judgments of the most cynical among them.
The Collected Short Stories of Aldous Huxley
This compilation of Aldous Huxley's short fiction cements his position as one of the greatest social commentators of his time. The 21 stories in this anthology include standouts such as "The Gioconda Smile," "Young Archimedes," and "Chawdron."