AAPI—which stands for Asian American Pacific Islander—heritage month is observed in the United States throughout the month of May. The purpose of this month is to devote special attention to celebrating the achievements and contributions of Asian American and Pacific Islanders to this country.
AAPI week originated in Congress in 1977 and became public law when it was signed by President Jimmy Carter the following year. It wasn't until 1990 that Congress expanded AAPI week into a full month, and this change was signed into law by George H.W. Bush in 1992. The month of May was chosen as a tribute to the arrival of the first Japanese immigrants to the United States in May of 1843, and also to the completion of the transcontinental railroad in May of 1869, which was primarily built by Chinese immigrants.
In honor of AAPI heritage month, we've rounded up 10 fabulous books for you to read by Asian American authors. But don't worry about trying to finish them all by the end of May—books by Asian American authors can and should be read in any month!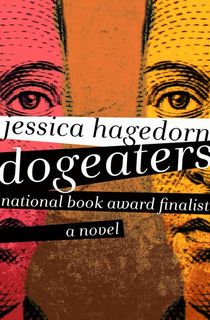 Dogeaters
Manila in the period of the Philippines' late dictator was a world of American pop culture and Filipino tradition becoming a fluid mix; the air was rife with gossip and storytelling; and the more extravagant behavior, the better.
When a group of discordant characters including movie stars, waiters, junkies, and billionaires come together for a film festival and beauty pageant, the events culminate in a shocking assassination. At the center of it all is Rio, a young girl who will look back on these times with longing once she grows up and moves to America.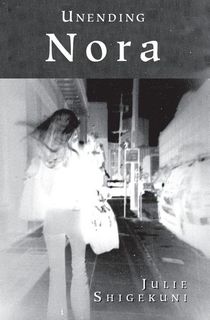 Unending Nora
Many of the Japanese generation subjected to the internment camps turned to Christianity as a form of refuge and as a way to further blend into a society that ostracized them without relent. In Unending Nora, Julie Shigekuni looks at the function of Christianity in the lives of that generation's offspring and its inadequacy for healing the root of their emotional wounds.
The titular character, Nora, is a devout Japanese American Christian who, at 29 years old, befriends a stranger and has her first experience with sexual intimacy. Then she disappears, and Nora's friends must grapple with what they're willing to risk to find her. This is a story about finding love through adversity in a carefully-written study of faith, shame, and desire.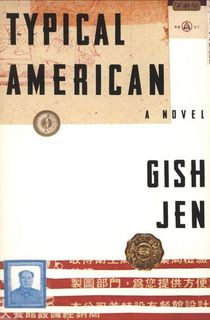 Typical American
The Chang family have no intention of staying in America long-term. They can't stand the "typical Americans;" they prefer their old-world ways. But when the Communists gain control of China in 1949, they have no choice.
Although the Chang family members attempt to cling to their Chinese identities, they find themselves becoming more and more drawn to the "American Dream" of self-invention. And over time, readers will see through irony, humor, and wisdom as they shift into just the kind of people they once called "typical Americans."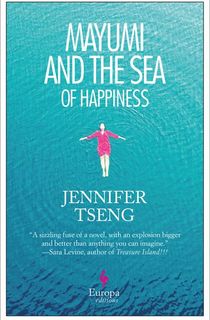 Mayumi and the Sea of Happiness
Mayumi's life is terribly mundane. As a disenchanted wife and dutiful mother, Mayumi's work as a librarian at least gives her the chance to be around her greatest love and truest pleasure: books.
But when she issues a library card to a 17-year-old-boy, Mayumi suddenly finds herself taken by a sexual obsession that will change everything about her life as she knows it.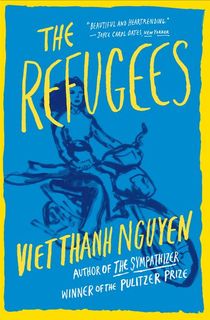 The Refugees
Taking place over the course of 20 years, these powerful stories set in both Vietnam and America illustrate the hope and expectations of people leaving one country for another, and the ripple of changes in identity, loyalty, family and romantic relationships that come with it.
Discover the story of a young Vietnamese refugee who suffers paralyzing culture shock when he goes to live with two gay men in San Francisco, a girl in Ho Chi Minh City who realizes life is passing her by when her sister comes back from America having accomplished everything she never will, and more in this "important and incisive book" (Washington Post).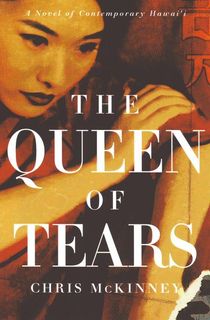 The Queen of Tears
Park Soong Nan was the brightest star of Korean cinema, lovingly nicknamed "The Queen of Tears." Who would have guessed that only five years prior she was living on the streets of Seoul, begging from American soldiers and stealing food.
Now, decades later, Soong Nan is in Hawaii visiting her three grown children. They all live vastly different lives, and as Soong Nan gets more deeply involved with each of them, she begins to reflect on how she got to this point—as her arrival sets off fiery jealousies, dormant longings, and a vicious rivalry for her affection.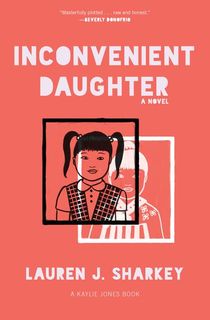 Inconvenient Daughter
Rowan Kelly grew up feeling lucky to be adopted. It's better than the life she would be living in Korea, harvesting rice in the fields or building iPhones in a factory. But as Rowan gets older, she starts to have questions. Is she just the consolation prize for parents who couldn't conceive on their own? What is her birth mother like?
In a quest that is just as self-destructive as it is enlightening, Rowan runs away from home to prove that she's someone's first choice. Someone comes in the form of men, with sexual romps that start off run-of-the-mill but end up coming from Craigslist's personal ads. And through this flurry of casual encounters with strangers, Rowan discovers what it is she's really looking for: identity.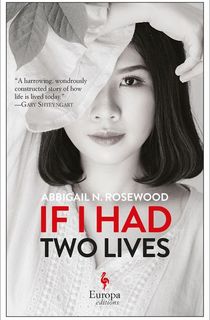 If I Had Two Lives
As a child, the narrator's only affection came from a sympathetic soldier and the only other girl in the camp; these two friendships went on to shape the rest of her life. As an adult in New York, she falls in love with a married woman just because she looks like her friend. She follows strangers on the street because they remind her of her soldier.
The narrator is forced to face the ghosts of her youth when tragedy strikes and she returns to Vietnam. As the past continues to come back and haunt her present, the narrator must grapple with whether she's drawn to people in her life because of who they are, or who she wants them to be.
The Buddha in the Attic
This "understated masterpiece" (San Francisco Chronicle) tells the story of the mail order brides brought from Japan to San Francisco in the early 1900s. Told in eight poignant sections, The Buddha in the Attic is a first-person plural narrative (we, us) that follows a multiverse of unnamed women from their arrival in America by boat through the rest of their lives as wives and mothers.
Some stories are surprisingly happy and some are heart-wrenchingly sad, but all of them are important to know to understand what life was like for female Japanese immigrants on the West Coast during this time.
Chemistry
Through the eyes of a funny and endearing narrator, Weike Wang's award-winning debut novel tells the story of a young woman who seems to have it all, but realizes she has spent her life conforming to the expectations of others.
Like a "good" Chinese daughter, the narrator has found herself completing a prestigious PhD in chemistry that should at least make her parents satisfied. But instead of being proud of herself, the narrator feels ambivalent. Her successful, supportive boyfriend just proposed, and she knows she should have immediately said yes—but she can't quite work out what to say… Follow along as the narrator embarks on a new path that will have her reimagining everything she thought she knew.