As the largest continent in the world, Asia is extremely rich in cultures, perspectives, and different styles of storytelling. East Asian media, in particular, has risen in rank and relevance within popular culture. This can be seen in the global successes of recent franchises like Crazy Rich Asians, Parasite, and To All the Boys I've Loved Before.
And, in my opinion, we're only scratching the surface. For today, let's dive deeper into the works of Chinese authors – starting with these 10 titles that you absolutely should read!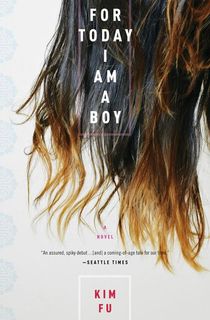 For Today I Am a Boy
Kim Fu's debut novel follows the life of Peter Huang. As the only son of Chinese immigrants, he is expected to uphold his father's ideal of power and masculinity. But Peter has different dreams: he is certain he is a girl.
For Today I Am a Boy has been lauded with multiple literary awards for good reason. Raw and unapologetically messy, it is that delves into the intersections of gender, race, and class.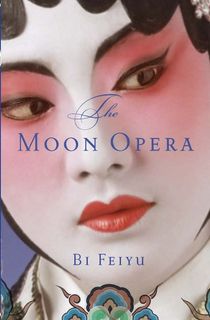 The Moon Opera
, The Moon Opera is set against the dramatic backdrop of the Peking Opera. The story's star is Xiao Yanqiu, who disfigures her understudy with scalding hot water due to jealousy. Twenty years after the incident, she is given an opportunity to return to the stage as Chang'e, the immortal moon goddess.
This novella is a terrific example of a character study. It follows a complex woman hellbent on succeeding and making her ambitions a reality.
The Crystal Ribbon
Set in Imperial China, The Crystal Ribbon is about twelve-year-old Li Jing, whose poor family sells her off as a bride to the Koh family. Thrown from one bad situation to another, she believes that the only way to escape her troubles is to run away and return home. With the help of a spider and a nightingale, Jing sets out on a journey back to Huanan – and ultimately, to herself.
Celeste Lim's stunning debut interweaves historical fiction with elements of fantasy and folklore. Equal parts coming-of-age and adventure, it's a great recommendation for young readers.
Descendant of the Crane
"Tyrants cut out hearts. Rulers sacrifice their own."
When her beloved father is murdered, Princess Hesina of Yan is suddenly thrust into queendom amidst political instability and strife. In this fantasy steeped in court intrigue and mystery, Joan He brings to life the tale of a young and determined heroine, as she navigates a labyrinth of secrecy and deception with the fate of her kingdom on the line.
Of course, I just had to squeeze in a personal favorite of mine! Descendant of the Crane is a gripping page-turner that's perfect for readers who enjoy Chinese dramas, conspiracies, unlikely alliances, and complicated families.
The Downstairs Girl
Leading a double life, seventeen-year-old Jo Kuan works as a lady's maid within the upper echelons of Atlanta society each day. But each night, she breaks free of her unforgiving work, to moonlight as a newspaper advice columnist, writing her "Dear Miss Sweetie" column for an avid following of ever-proper Southern ladies.
Set in the 1890s, The Downstairs Girl is an evocative tale about a young journalist. It also wades into the waters – so to speak – of racism, segregation, and feminism.
The Dragon Warrior
The Dragon Warrior follows twelve-year-old Faryn Liu as she takes on a daring quest across Chinatowns in order to become the fabled Heaven Breaker, a powerful warrior with command over dragons.
Katie Zhao's debut novel is a filled with adventure, humor, and Chinese mythological creatures. This was very fun and heartwarming to read!
Girl in Translation
After emigrating from Hong Kong to Brooklyn with her mother, Kimberly Chang takes on the demands of her family's poverty and expectations. Leading a life divided in two, Kimberly excels at school during the day, only to leave and labor in a Chinatown sweatshop at night.
An award-winning must-read, Girl in Translation is a mesmerizing . It offers a moving tale of heartache and triumph, while sharing all that's lost in translation.
Interior Chinatown
In Interior Chinatown, Willis Wu doesn't view himself as much of a central figure– even in his own life. Instead, he perceives himself as a vaguely defined "Generic Asian Man." More specifically, he's a bit part on a procedural cop show, although a part of him aspires to rise to better roles.
Charles Yu's latest book delves into themes of race, pop culture, immigration, and assimilation with a fresh and personal flair. Playful but heartfelt, Interior Chinatown cleverly pushes back against Hollywood tropes and Asian stereotypes—and won the 2020 National Book Award for Fiction.
These Violent Delights
In These Violent Delights, a blood feud between rival gangs wreaks havoc on the streets of 1920s Shanghai. At the heart of the city's chaos are estranged heirs, Juliette Cai and Roma Montagov, who are each other's first love and first betrayal. But when a mysterious monster suddenly threatens Shanghai, they must work together to save their city.
Chloe Gong's debut novel is a high-stakes, with elements of fantasy and mystery. It also offers insightful commentary on colonialism.
Want
Want is set in a futuristic dystopian Taipei, where clean air is a privilege reserved for the rich and elite, while the poor suffer from sickness and premature deaths. Frustrated by their city's corruption, Jason Zhou and his friends plot to destroy the international Jin Corporation from the inside out. Because even though Jin Corporation produces the protective suits that ensure the rich good health, it may also be behind the pollution that makes their products so essential.
Certainly, many parallels can be drawn between Want and the current state of our world. But beyond being a timely and relevant read, this book also offers a thrillingly paced heist-like story involving a lovable cast of characters.
Shealea Iral is a 20-something-year-old Filipino reader who likes sunflowers, research, and diverse books. She is the brain and heart behind , which is a personal blog that is focused on literary, media, and lifestyle content. Her other passion projects include the , , and .
This post is sponsored by Open Road Media. Thank you for supporting our partners, who make it possible for Early Bird Books to continue publishing the classic stories you love.