Asian-Americans are dominating news headlines, but not for the right reasons. With a spate of hate crimes centered on Asians, not just in the US but across the western world, the Asian-American experience is one that should not only be discussed, but embraced.
Here, we focus on Asians in America, and the ways their long, rich history in the country has been recounted in numerous books, spanning fiction, memoir and essays.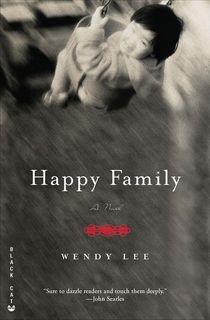 Happy Family
Hua Wu's life as an immigrant in New York City is spent solely around Chinatown, bouncing between working at a restaurant and the crowded apartment she can barely afford. But when a middle-class American offers her a job as a nanny to her adopted Chinese daughter, she slowly finds out that the rich and sophisticated of this fair city aren't always as perfect as they seem.
Wendy Lee's short, succinct debut novel offers rare insight into the life many immigrants face when they land on American shores, and how their days contrast heavily with the people who surround them.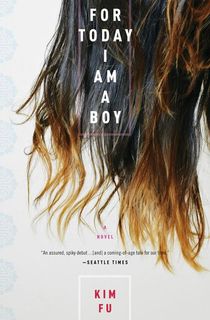 For Today I Am a Boy
Life isn't easy for Peter Huang, the son of immigrant parents, as he flits from Canada to California and on to Berlin. Faced with the masculine traditions of his father, alongside judging religious types, schoolyard bullies and forceful gay lovers as he grows up, he starts to question everything he's been taught – until he realizes he's only comfortable as a woman.
A sensitive and eye-opening coming-of-age tale, Fu's novel harks back to the great fiction of Jeffrey Eugenides and John Irving, a ground-breaking piece of gender fiction that weaves wonderfully in with its globe-trotting immigrant experience.
Sour Heart
In New York City, Chinese American girls across different decades live through their own tumultuous immigrant experiences. A mother finds solace in the world of karaoke. A group of kids' boredom turns violent. A God-fearing child learns English so he can speak to the divine. Each is connected tenuously through someone else portrayed, but all undergo changes that mirror their newfound home.
Jenny Zhang's collection of short stories is intense and incredibly observant, a stunning debut that holds no punches in how it portrays the destitution and depression of those fresh-off-the boat.
Related: 10 Chinese Books That Belong On Your Must Read List
Interior Chinatown
Willis Wu is Generic Asian Man, just another background character living in Chinatown, USA – but unlike most, he dreams of escaping reality as Kung Fu Guy. Every day, he heads down to play his role, a bit player in the TV cop show that's forever in production – and when one morning the stereotype changes, his world starts to unravel and the secret history of his surroundings slowly reveals itself.
A brilliant commentary on Asians in society, and particularly in the entertainment world, Charles Yu's own experiences as a writer on Westworld shape a surreal narrative that's both entertaining and insightful, its metafiction influences playing well against its mocking tone.
Interpreter of Maladies
Indians from across all walks of life have their traditions challenged as they face new experiences in the US. A family deals with a stillborn child during a blackout, an Indian guide leads an American family through his birth country, a religious pair find pictures of Jesus left by the previous tenants of their house.
When people think of "Asian-American," thoughts naturally turn to East Asians – but the South Asian experience is equally as valid and here, Indians hailing from across the subcontinent are beautifully sketched by Lahiri's stunning prose. Winning numerous awards, including the Pulitzer, Maladies offers rare insight into a subsect that most take for granted.
Related: The Best Books by Indian Authors You Haven't Read Yet
Speak, Okinawa
From the American-occupied Okinawa through to upstate New York, Elizabeth Brina examines her parents' unlikely relationship, her mother a bar hostess on the base and her father a Vietnam vet, with an upbringing that felt constantly out of place in an environment neither here-nor-there.
A cathartic examination of the author's shame and loneliness, Brina digs deep into the many facets that make up who she is as a person, examining the history of Okinawa post-war and the many influences that led up to her seemingly hollow existence.
Family in Six Tones
Boarding a plane at the Fall of Saigon, Lan Cao entered a new country without knowing the language, the customers or the culture, eventually turning her ambitions into a life as a successful lawyer and novelist. But her hardest challenge was being a mother, raising a half-Vietnamese child who was steadfast in her American-dominated beliefs.
A joint mother-daughter memoir, the interplay between the two immigrant experiences shapes an insightful book that's instantly relatable to anyone who's had to face the challenges of a newfound life – be it in an unknown country or with a new-born at home.
From a Whisper, to a Rallying Cry
In 1982, Vincent Chin was celebrating his bachelor party in the motortown of Detroit, when a barfight gone wrong sees him murdered at the hands of two white autoworkers. The pair initially face no jail time, until protests that spanned the city turned it into a federal trial, leading to what's now better known as the Asian-American movement.
Comprehensively researched using court transcripts and new interviews, this narrative-driven work examines a now-mostly forgotten mark on American society, and how little things have really changed in the decades since. It's especially relevant given the shameless racially fuelled hate crimes taking place across the country.
Minor Feelings
Cathy Park Hong's piercing collection of essays sum up far more than 'minor feelings' – they're filled with rage and anger, examining the long-buried systemic issues that affect most Asian-Americans. From their embrace of the English language to the family differences that separate them from most westerners, the depression of being constantly reminded as an outcast, to the solace one can find in art and thought.
Part-memoir, part-manifesto, Hong's book is both enlightening and inspiring, a call to embrace the revolutionary concept of 'Asian-Americans' and how that sense of activism is essential in the search for civil rights.