Finding authors that are similar to Colleen Hoover is harder than it sounds. When you consider the versatility in Hoover's writing, it becomes clear that you will actually be looking for an author that can write romance, YA, sci-fi, thrillers and more. Hoover can do all of these genres well and doesn't fit just one mold.
So, I am offering a list that contains authors who have written intriguing books in genres that Hoover has successfully navigated. Consider it a mix tape in homage to the varied works of Hoover and, as with all mix tapes, it is made with love and admiration.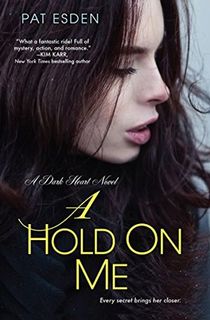 A Hold On Me
One word: secrets. Annie Fremont is surrounded by them. She and her father are forced to return to the coast of Maine (and the scene of her mother's mysterious death) after acquiring a strange antique for their business that causes some changes in her father's personality. Annie is going back to her family's estate to help her father deal with a future colored by a devastating diagnosis but she can't help but feel as if the past is demanding her attention as well.
Moonhill is a spooky place. Annie's aunt and grandfather soon dictate when and how often she can see her father. Left to ponder her new circumstances, she can't help but notice another mystery of her new home, Chase. He works as a groundkeeper and seems haunted in his own way. Things are not making sense to Annie, including her strange attraction to Chase. Buckle up for some sweet paranormal romance in this novel that begins a series if you are left wanting more.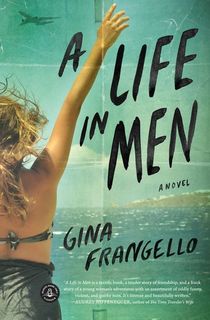 A Life In Men
Try to tell me the first line of this book doesn't have you curious. "Pretend I'm not already dead." I mean, how can you not start reading when this could go in so many different directions?
Ultimately, this book aims to depict how forging relationships can lead to a vibrant and full life. Mary and Nix have been best friends since childhood, so going on a summer vacation to Greece together seems like a no-brainer. But it is during this trip that their friendship comes to an abrupt close. Mary is left confused yet determined to find out what went wrong when she travels the world and makes the acquaintance (and then some) of many men along the way. Mary's physical and emotional journey will indeed lead to a destination that provides some closure to her previous friendship with Nix and what it means to be alive.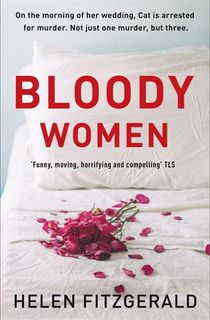 Bloody Women
Cat has come a long way. After many exes, she has finally found the One, is getting married and beginning a future in Italy. But in order to have a fresh start, Cat visits her past partners to make peace with how those relationships ended.
Unfortunately, Cat has unintentionally left a wake behind her. When all her past loves are found dead, the spotlight is on Cat. If Cat didn't do it, then who? And why? Journey with Cat, her biographer and those who know her best (and worst) to find the real killer and see if her wedding day will ever happen.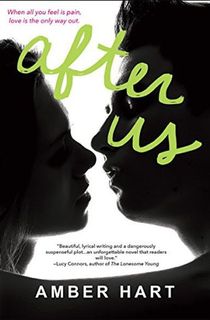 After Us
Full disclosure: this is a sequel and so consider this a twofer. You can certainly go back to Before Us once you finish After Us since there is a tie-in with the first book's characters. However, this story stands alone nicely as well.
Told in alternating chapters from the points of views of each love interest, this book is easy to get into because the romance in this story is enmeshed with so many other high emotions. Melissa and Javier are both grieving for different reasons. If you know anything about the five stages of grief, then you know that there is a lot more to it than sadness. Cue anger and denial. The question is whether Melissa and Javier finding each other in a dark time is healing or harmful?
Maybe This Time
I'm a sucker for a clever device for telling a story. West employs the concept of a young woman prepping flowers at various venues over the course of a year. Nine to be exact. It may seem fun to attend so many events in this way but Sophie really dreams of going to design school.
BTW, flowers aren't the only thing these events have in common. Sophie keeps running into Andrew at each and every one. This is problematic as she has a job to do and applications to fill out so love is the last thing on her mind. And isn't that when they say falling in love happens, when you didn't go looking for it? You are cordially invited to see how these events play out in Sophie's best laid plans.
All I Ask
Who says romance is just for the single ladies? Here is the tale of Teagan, a mom who has resigned herself to living in the town she thought she would outgrow and raising a teen by herself. It's not how she saw her life going but it could be worse, right?
Then it gets worse. The friend who broke her heart a lifetime ago is back in town with his own teen and his regrets over a failed marriage and the way he left his hometown in the first place. Can they help each other get through this tough season of their lives? Or even better, is this the opportunity for them to re-do the past, perhaps a chance to find more to life than getting through?
Me Before You
Now here is an author that has built quite a catalog of works in the romance genre and this novel is where most fans begin. This love story is super poignant and the tears will flow so get the tissues handy.
Louisa has a decent life. She lives in a nice village and has a nice family and a nice boyfriend. She does need to secure a job to help her family pay the bills and finds herself working for a not-so-nice man named Will. But Will has his reasons for being bitter after his life changed from being a world class athlete to a paraplegic after an accident. Will challenges Louisa in her views of everything from love to life. While Will may not have access to the life he wants to lead, he will not allow Louisa to settle for mediocre anymore.