According to a 2014 study, approximately 3.5 million Americans live with autism spectrum disorder, which affects the development of verbal communication skills, behavioral patterns, and more. And yet, despite the presence of the word "spectrum" in its name—a reference to its countless variations—sweeping generalizations have been made. Such generalizations have perpetuated false beliefs and limited our perception of the abilities, intelligence, and strengths of autistic boys, girls, men, and women. Just as we are not defined by our skin color or sexual orientation, having a disability does not represent our full identity.
A great way to get educated is to read books about autism that are written by those affected. From eye-opening memoirs to heartwarming novels, the six reads below celebrate the joys and heartbreaks of living with autism, and how it isn't a disability but a difference.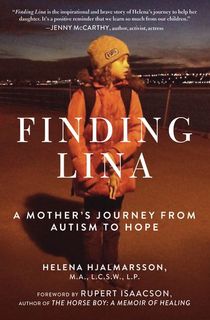 Finding Lina
Helena's life was irrevocably changed when her daughter, Lina, suffered a debilitating seizure at the age of three. Witnessing her subsequent difficulties with speech and behavior was a devastating experience that has reshaped the way Helena sees the world—for the better. In her memoir, Helena discusses how raising a special-needs child is at once a constant test of faith and a journey full of tremendous joy and wonder. Inspiring, uplifting, and touching, Finding Lina is more than a story of autism—it's an example of how love transcends illness, and so much more.
In a Different Key
This Pulitzer Prize finalist offers a comprehensive history of autism that spans from the first diagnosis to our present day. Through extensive research and analysis, John Donvan unpacks decades of triumphs, controversies, myths, and discoveries about the nature of the disorder: What causes it, and are we in the midst of an epidemic? What steps are being taken to ensure our world is more autism-friendly? In A Different Key addresses all of these questions and more, making it an essential resource for those wanting to get a more informed and empathetic understanding.
The Reason I Jump
At just thirteen years old, Naoki Higashida wrote one of the most cherished, accessible, and insightful books about life with autism. With a wisdom and poeticism that belies his age, Higashida gives readers a glimpse into the workings of his mind—from his unique approach to speaking and writing, to "why he jumps." As he muses on laughter, memory, and community, Higashida not only corrects prevalent misconceptions, but also offers an enchanting, eye-opening testament to the profound abilities of autistic individuals.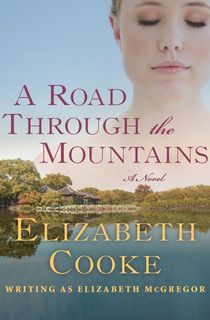 A Road Through the Mountains
Once upon a time, David was too invested in his botany studies to bother with romance, and so his lover, Anna, left him in the dust. Now it's eleven years later, and David has just received word that Anna is lying unresponsive in a hospital on the other side of the world. Hoping to win back the life—and love—that got away, he leaves his exotic plants behind for his ex's bedside. But to bring Anna out of her coma and make amends, David will need help from a special little girl he didn't even know existed: his 10-year-old daughter, Rachel.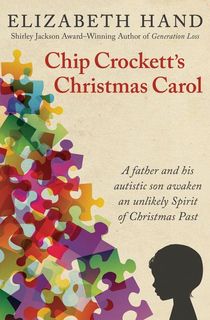 Chip Crockett's Christmas Carol
The holidays are stressful for everyone, but for Brendan—the single father of an autistic son—it's especially hard not to become a Scrooge. The arrival of Tony, an old friend and a punk rock has-been, promises to complicate things further until a beloved television show promises to deliver the Christmas miracle everyone needs. Elizabeth Hand's World Fantasy Award nominee is a charming tale of family, friendship, and hope that puts a unique twist on the classic Charles Dickens story. All proceeds go to .
Counting by 7s
A perfect read for middle-grade students and adult readers alike! Counting by 7s tells the story of Willow Chance, a young autistic genius whose tragic past does not diminish her hope for a triumphant future. In the wake of her parents' deaths, Willow will discover the power of being different, the strength she has inside her, and the place she truly belongs.
This post is sponsored by Open Road Media. Thank you for supporting our partners, who make it possible for Early Bird Books to continue publishing the book stories you love.