No point in our nation's history was as pivotal or transformative as the Civil War. It was the most dramatic event in American history, one that pitted friends and families against each other and preserved the union while ending its most shameful institution.
It should be impossible to make Civil War history boring–yet, somehow, plenty of authors have done it! Steer clear of boring Civil War books and instead choose one (or several) from the list below. The books on this list capture the drama, excitement, and fear of the terrible war, keeping readers on the edge of their seats even as they keep them informed.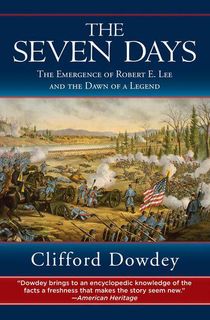 The Seven Days
There is no shortage of biographies of Robert E. Lee, but Dowdey's book brings something unique to the table by focusing on just one week's worth of battles. Lee's rise to command was a turning point in the war, and Dowdey shows how Lee's tactical brilliance drove Union forces back—and delayed the end of the bloody war.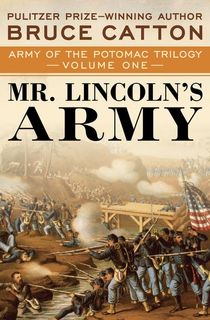 Mr. Lincoln's Army
Mr. Lincoln's Army is the first book in a trilogy that won Catton the Pulitzer Prize. This first book focuses on the early days of the Army of the Potomac and its struggles under General McClellan.
Lincoln Reconsidered
You may not think there's much to "reconsider" about our 16th president, but David H. Donald has plenty of fresh insight in this essay collection.
Donald explores Lincoln's mind and his political realities, dispelling myths and legends while revealing the man who inspired them.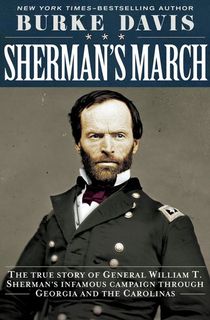 Sherman's March
General William T. Sherman is one of the most polarizing figures in American history. His infamous march through Georgia and the Carolinas is still remembered by people there today.
Davis' book puts Sherman's march in proper historical context but pulls no punches. It's a complicated story that never slows down, and it's a must-read for Civil War buffs.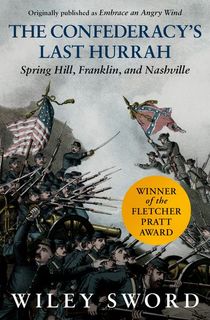 The Confederacy's Last Hurrah
Originally published under the (much better) title Embrace an Angry Wind, Sword's book is a brilliant account of the disastrous end of the Army of Tennessee.
Like some other books on this list, The Confederacy's Last Hurrah focuses on a small but vital portion of the war—in this case, a sequence of mistakes and battles that would doom the Confederacy.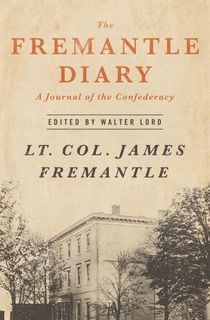 The Fremantle Diary
Lieutenant Colonel James Fremantle spent three months with Confederate troops, but he never took part in the Civil War. That's because Fremantle was a British soldier, not an American.
While on leave from Her Majesty's army, Fremantle toured an active war zone, meeting some of the most important figures in the confederacy and witnessing the Battle of Gettysburg firsthand. His diary is a fascinating primary source, packed with action, insight, and instant reaction to the then-contemporary events.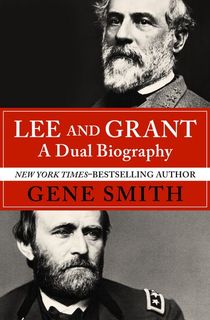 Lee and Grant
No two military figures embody the Civil War more than Robert E. Lee and Ulysses S. Grant. The famous adversaries took different paths to the tops of their respective armies, but had much in common as well.
Gene Smith ingeniously packages their two biographies in one, allowing the reader to compare and contrast the two legendary men.
Year of Glory
The Confederacy was destined to the lose the war, but it didn't always look that way. In the early days of the war, Southern forces had the upper hand.
Jeb Stuart embodied Southern confidence at this stage in the war, matching a cavalier attitude with consistent competence and an appetite for daring missions.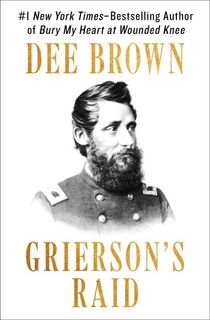 Grierson's Raid
Ulysses S. Grant moved on Vicksburg with the main Union forces, Colonel Benjamin Grierson—a former music teacher who actually hated horses—led daring strikes deep in Confederate territory.
Dee Brown, the celebrated author of Bury My Heart at Wounded Knee, is the perfect writer to tell the tale.
Strange and Obscure Stories of the Civil War
Wartime can be strange, and Rowland's clever book shines a spotlight on some lesser-known oddities from the Civil War era. Rowland's book is bizarre and even humorous. It's an essential complement to any Civil War book collection.