More than 50 years after his columns first began appearing in the New York Herald-Tribune, Jimmy Breslin remains one of journalism's most memorable voices. The Queens-born, Pulitzer Prize-winning journalist captured the nation's attention in 1963 with his coverage of John F. Kennedy's assassination—first from the chaos of the Dallas Hospital emergency room, and then from the point of view of Clifton Pollard, Kennedy's gravedigger at Arlington Cemetery. He soon made a name for himself as a spirited columnist and champion of the common citizen who pushed the boundaries of column writing by injecting a novelistic flair into his finely researched reporting.
Breslin wrote for a number of New York-based outlets, from the Herald-Tribune and Newsday to the New York Daily News. Over the course of his career, he covered the assassination of Malcolm X, the AIDS epidemic, police brutality and political corruption, and the sex scandal of the Roman Catholic Church. He also ran for New York City Council president on a secessionist platform alongside mayoral hopeful Norman Mailer (they lost, spectacularly), hosted Saturday Night Live, befriended and was beaten up by mobsters, and received letters from David "Son of Sam" Berkowitz during the serial killer's 1977 murder spree.
Related: Jimmy Breslin, The Voice of New York City, Dies at 88
Breslin earned a Pulitzer Prize for Commentary in 1986. While he resigned from his position as a regular Newsday columnist in 2004, he continued writing up until his death in 2017. In 2018, HBO released Breslin and Hamill: Deadline Artists, an engrossing documentary that tracks the careers of Breslin and his fellow journalist Pete Hamill from the JFK assassination to 9/11. Though no longer with us, Breslin's legacy lives on in his tough, funny, and honest reporting—and in our era of fake news and fractured narratives, his work is as vital as ever. Below are ten Jimmy Breslin books that span political reportage and column anthologies to bestselling crime novels. Together, they remind us why Breslin was a defining literary force of the 20th century.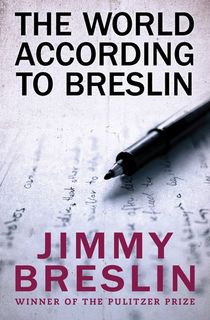 The World According to Breslin
While Breslin covered a wide range of topics throughout his career, he was best known for—and most at home—chronicling the bustling street scenes of New York City and the lives of its citizens. This volume collects classic columns penned by Breslin during the late 1970s and early 1980s. It introduces readers to a wide array of everyday New Yorkers, each with a story to tell: from ex-boxer Barney Baker, who worked as a bodyguard for mobster Meyer Lansky, to Jim Moran, the NYPD cop from the South Bronx who drove a fatally wounded John Lennon to the hospital on the night Lennon was shot.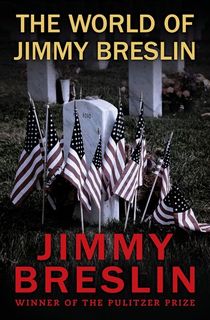 The World of Jimmy Breslin
For a revealing look at Breslin's earlier years, crack open The World of Jimmy Breslin. This volume collects the columnist's electric works from the 1960s. Included here are classic Breslin dispatches from the streets of New York City, his on-the-ground coverage of the Vietnam War in 1965, and "It's An Honor," Breslin's unforgettable 1963 portrait of President Kennedy's gravedigger at Arlington Cemetery.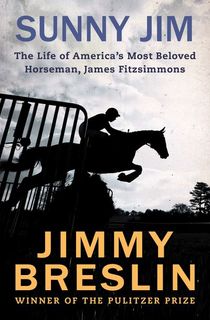 Sunny Jim
Breslin crafts a touching portrait of a Triple Crown-winning racehorse trainer in this work from 1962, which the New York Daily News calls "sportswriting as good as it could ever possibly be." James "Sunny Jim" Fitzsimmons dedicated his life to training horses; his career stretched back to 1885, when he began working as a stable boy at the age of 11. Over half a century later, Sunny Jim's best days appeared to be behind him. That is, until the 77-year-old horseman met Nashua, an American-born thoroughbred racehorse destined for greatness.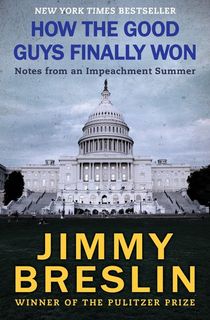 How the Good Guys Finally Won
In this New York Times bestselling work of political reportage, Breslin chronicles the collapse of the Nixon administration and the dogged efforts of Tip O'Neill, a Massachusetts congressman and the House Majority Leader who led the charge against the president after Watergate. Tracking O'Neill and his colleagues' efforts blow-by-blow, conviction-by-conviction, Breslin documents a moment in time when America seemed on the brink of political collapse, and those who abused power from behind closed doors were forced into the light.
Related: 8 Revealing Books About Richard Nixon and the Watergate Scandal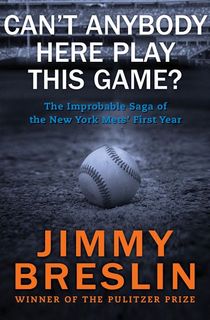 Can't Anybody Here Play This Game?
In this hilarious early work, Breslin follows the doomed 1962 first season of the New York Mets. The Mets posted 40 wins and 120 losses during their inaugural season, making them one of the worst teams in baseball history. And yet, the team's staggering ineptitude was a marvel to behold, endearing them to baseball fans and injecting a sense of fun and spontaneity into the game. Breslin captures the lovable losers as they swing for the fences but fall flat on their faces, revealing a team so bad they achieved legendary status.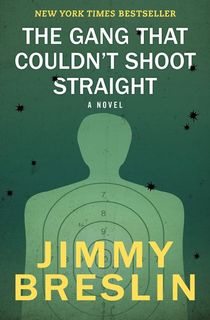 The Gang That Couldn't Shoot Straight
In addition to his influential journalism, Breslin penned a number of celebrated novels. The Gang That Couldn't Shoot Straight, published in 1969, was a New York Times bestseller. Inspired by real-life mobster "Crazy" Joe Gallo and the crime family clashes of the early 1960s, Breslin's novel tells of a messy gang war that spreads across Brooklyn and the bumbling mobsters vying for control of the borough's criminal underworld.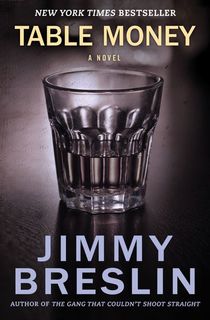 Table Money
Published in 1986, Table Money is a moving American family drama and another of Breslin's bestselling fictional works. It tells the story of Owney Morrison, a Vietnam vet and war hero who returns home to New York City with limited prospects. To make ends meet, he takes up work below ground maintaining the municipal tunnels that snake beneath the city streets—a job he learned from his sandhog father. It's grueling labor; afterward, Owney often settles in with a few drinks. Soon, however, his drinking becomes a problem. Now Dolores, Owney's wife, is forced to choose: protect her baby daughter and leave her husband, or stay beside Owney as he slips into addiction and risk sinking with him?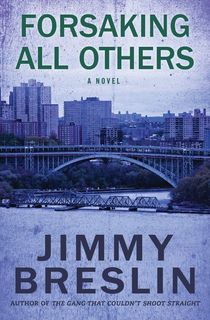 Forsaking All Others
Breslin returns to the criminal underbelly of New York City in this passionate crime drama set in the South Bronx, which the New York Daily News calls "Breslin's best work of fiction." A young con artist nicknamed Teenager is freshly released from prison and itching to return to a life of crime. He takes up work with the Lucchese family, whose crime boss has a mainline connection to the purest heroin in New York. The drug score seems a sure bet. But a series of fiery affairs threatens to upend the operation and set the Bronx aflame.
The Good Rat: A True Story
Breslin paints a lively picture of the wise guys of New York City and the rise and fall of organized crime in this collection of true crime mob stories. Within its pages, readers embark on a streetwise tour of the back rooms and mob hotspots of the five boroughs. You'll cross paths with big name gangsters like John Gotti and Sammy "the Bull" Gravano, as well as Burton Kaplan, the good rat from Bensonhurst, Brooklyn who testified against two NYPD cops who doubled as hitmen for the mob.
Related: Secrets and Lies: 7 True Crime Books About Cases with Shocking Twists
The Short Sweet Dream of Eduardo Gutiérrez
In this searing exposé, Breslin "[uses] his pen to give a voice to the forgotten" (Boston Globe) and recounts the life and tragic death of Eduardo Gutiérrez. Gutiérrez, an illegal immigrant and laborer in New York City, was 21 years old when a floor collapsed at a Brooklyn construction site, resulting in his 1999 death. Breslin vividly portrays Gutiérrez's journey to America and search for a better life, while exposing and condemning the shady building practices and municipal corruption in New York City.
This post is sponsored by Open Road Media. Thank you for supporting our partners, who make it possible for Early Bird Books to continue publishing the book stories you love.
Featured image courtesy of Alchetron