Mexican food is known for its bold flavors and fresh ingredients. There are the classic staples—tortilla chips and salsa, quesadillas, and tacos—and also more elaborate dishes such as mole, pozole, and tamales.
There's plenty of healthy options, and more indulgent ones, too. Plus, while a lot of Mexican dishes contain meat, the heavy emphasis on beans in Mexican cuisine makes it easy to turn almost any recipe vegetarian.
Hungry for some Mexican food? Go beyond the guac with these 10 Mexican cookbooks that cover all types of Mexican flavors, dishes, and regions.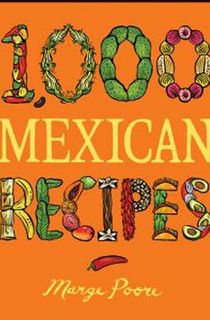 1,000 Mexican Recipes
If you're looking for an all-encompassing cookbook, look no further than 1,000 Mexican Recipes. Containing over 1,000 recipes from all over Mexico, this book also informs readers about the culture and heritage of Mexican people from the perspective of the author, an impassioned and experienced traveler.
This book is sure to satisfy your cravings with enough recipes to "fill weeknight dinner and special occasion menus for years to come"!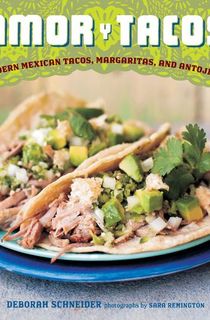 Amor y Tacos
Who doesn't love tacos? Go beyond what you thought you knew about this classic Mexican dish with this variety of new ways to prepare tacos, salsa, and "antojitos" (Mexico's variation of tapas).
Discover unique recipes like vegetarian tacos with quesa fresca, lemon-garlic chicken tacos with mezcal, and even a taco stuffed with shredded beef that's been simmered in Coca-Cola!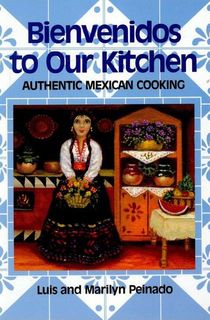 Bienvenidos To Our Kitchen
Nothing beats family recipes perfected over the course of generations. In Bienvenidos to Our Kitchen, authors Luis and Marilyn Peinado curated 200 simple and authentic recipes with the help of Mexican family secrets they learned while living in Mexico.
The book starts with the basics of Mexican cooking, before building up to more adventurous recipes. This easy-to-follow guide "obtained firsthand from real Mexican kitchens [...] brings out the true essence of Mexican cooking."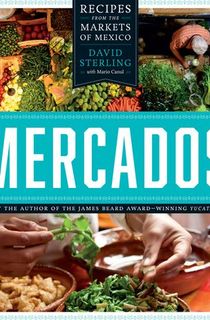 Mercados
From a James Beard award-winning author, Mercados takes you on a tour of Mexico's food markets through 100 recipes that reflect the distinct flavors of each region of Mexico. The recipes include crowd favorites such as Michoacan's carnitas to lesser-known delights like the seafood soups of Veracruz. Immerse yourself in this cultural exploration that is "at once a must-have cookbook and a literary feast for the gastronome."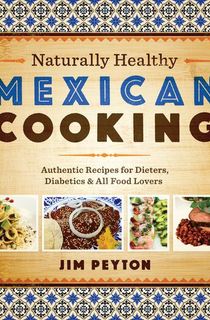 Naturally Healthy Mexican Cooking
Mexican food is a delicious way to enjoy satisfying meals while also staying on track with your health goals. Built on fresh ingredients like avocado, grilled fish, beans, and vegetables, these 200 flavorful and low-calorie recipes are perfect for anyone looking to manage their weight or even conditions like diabetes.
Each recipe includes a breakdown of its nutritional information as well as cooking techniques and necessary equipment. Never sacrifice flavor for nutrition again!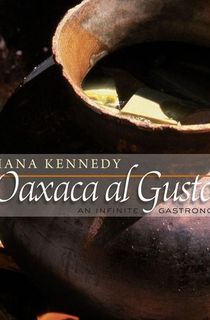 Oaxaca al Gusto
Diana Kennedy's James Beard award-winning masterpiece, Oaxaca al Gusto, brings readers to the state of Oaxaca—the most diverse in all of Mexico—to discover its regionally-distinct cuisines and cultures.
Referred to as the "Julia Child of Mexican cooking," Kennedy is the go-to source for reliable, authentic, and informative books on Mexican cuisine. She spent several years in Oaxaca researching this cookbook, and her hard work is evident in the book's detailed recipes, anecdotes on Oaxacan family and cultural life, and fascinating photographs.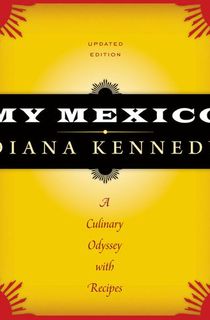 My Mexico
In this book that is "as much a work of cultural anthropology as it is a recipe reference" (Publishers Weekly), discover more than 300 traditional Mexican recipes. Written by Diana Kennedy, a renowned Mexican food enthusiast and James Beard award winner, this book contains vivid anecdotes of Kennedy's time in Mexico living and discovering the essence of Mexican food culture. With colorful photographs scattered throughout the text, this is a cookbook you don't want to miss!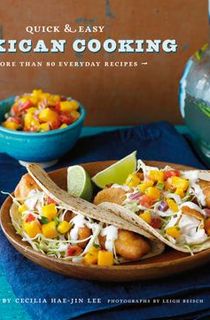 Quick & Easy Mexican Cooking
From another James Beard award-winning author, Quick & Easy Mexican Cooking proves that delicious, flavorful meals don't have to take hours to prepare. In fact, the recipes in this cookbook all clock in at under an hour to make! Take the guesswork out of your weeknight dinners with these effortless yet satisfying recipes for favorites like tacos, taquitos, burritos, and churros.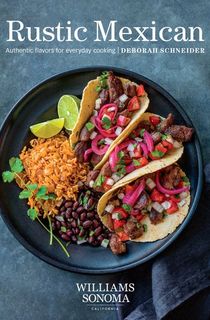 Rustic Mexican
Rustic Mexican is the ideal cookbook for anyone looking to explore the varied cuisine of the Mexican countryside, featuring over 100 tasty and uncomplicated recipes, a pantry primer, and other helpful resources. The book includes full-color photographs, illustrations, and ingredient guides alongside the recipes, providing a comprehensive guide to experiencing the diverse and delicious flavors of Mexico.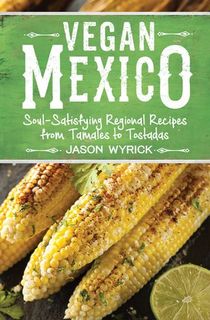 Vegan Mexico
Jason Wyrick, a leading authority in Mexican cooking, proves you don't need animal products to experience the profound flavors of Oaxaca, Veracruz, Mexico City, and more. Not only does this book contain delicious recipes, but Wyrick also shows you the ropes for cooking authentic Mexican food and links each recipe to its place in the rich tapestry of Mexican history and culture.
Gain a better understanding of the diversity and flavors of Mexico while learning how to make your new favorite vegan dishes!