What is one to do, when one finishes a favorite mystery thriller series and there are no more adventures of the characters you've come to love waiting for you? No more thrills to enjoy, no more murders to solve, no more mysteries left to unravel?
It can feel a bit inconsolable, but not to worry – while your current favorite series may have ended, there are plenty more thrills and chills to be had, and countless more great mystery novels to read! They're just waiting for you to discover them.
What is a mystery thriller book?
The lines that divide mysteries and thrillers can get a bit blurry. A traditional mystery book sets up a case that needs to be solved, and the protagonist is often a detective or sleuth who unveils clues to solve the case. A thriller book generally has a mystery as well, but it may not be as clear cut—and solving the mystery is generally a much more dangerous task in a thriller. Mystery thrillers mesh these tropes, giving readers more traditional cases to crack while amping up the tension.
Sound intriguing? Fortunately, we've taken the liberty of rounding up 10 of the best mystery thrillers that you probably haven't yet encountered. Even if you've read a few of the books on this list, you're bound to find some others that are new to you, and they might just turn you on to a new favorite author or two…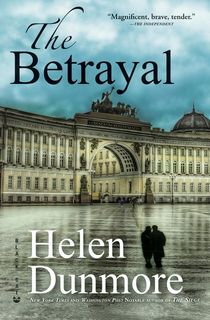 The Betrayal
Shortlisted for the Orwell Prize, this "magnificent, brave, tender" (The Independent on Sunday) novel of Russia following the Second World War "vividly depicts the difficulty of living by principle in a tyrannical society, in which paranoia infects every act, and even ordinary citizens become instruments of terror" (The New Yorker).
A doctor and nurse become caught up in the often-brutal politics of Stalin's Russia when they are called upon to treat the child of a senior secret police officer in this "emotionally charged thriller" that unfolds "breathlessly and with great skill" (Seattle Times).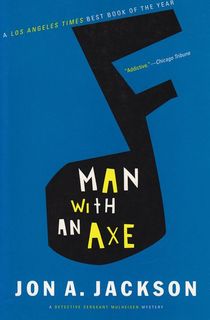 Man with an Axe
Jon A. Jackson has been called "a master of irreverent, hard-boiled comedy" by Publishers Weekly, while Booklist hailed the Detective Sergeant Mulheisen series as "the toughest, most darkly comic, consistently superior American procedural on the market."
In this rousing, "addictive" (Chicago Tribune) book, the author tackles one of the most perplexing mysteries in American history – the fate of Jimmy Hoffa, as only he can tell it, linking the disappearance of the labor leader with a deadly mystery haunting present-day Detroit.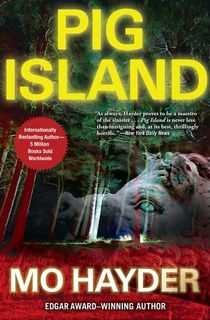 Pig Island
Edgar Award-winning author Mo Hayder presents a "profoundly creepy and creepily convincing thriller" (Publishers Weekly) in this tale of a hoax debunker who visits a secretive religious community on an isolated Scottish island.
What takes place there will shake his own faith and force him to question the nature of evil, as violence begins to surround and overwhelm him. It's a perfect place to see why The Guardian calls Hayder "one of our most adventurous, unpredictable, and ambitious writers."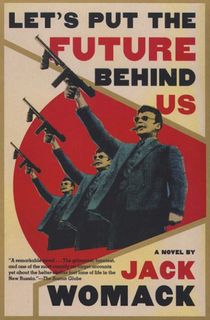 Let's Put the Future Behind Us
The Boston Globe calls this "the grimmest, funniest, and one of the most cannily on-target accounts yet about the helter-skelter fast lane of life in the New Russia."
Set in the 1990s, after the fall of the Berlin Wall, this story of a Russian wheeler-dealer who finds himself in over his head during a drug deal gone wrong, one that involves mobsters and oligarchs, absurd characters and a leaky crematorium, and so much more is a raucous, rousing, "remarkable novel."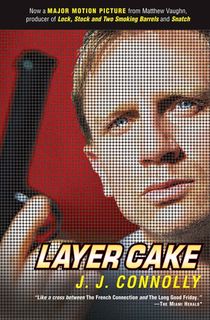 Layer Cake
Sure, you may have seen the Daniel Craig movie from 2004, directed by Matthew Vaughn (Kick-Ass, Kingsman), but have you ever read the novel on which it was based? This "walloping debut" (Kirkus Reviews) will take you on a whirlwind tour of the London underworld, narrated by an unnamed operator who has made a fortune in cocaine – but who may not make it out alive.
Even if you've seen the movie, the book is guaranteed to pack a few surprises. And if you haven't, why not read this first, and then check it out?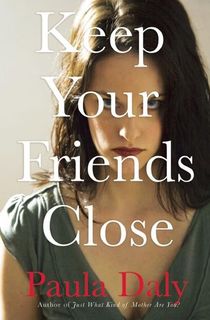 Keep Your Friends Close
It's every parent's nightmare: Natty's daughter is on a school trip overseas when she becomes terribly ill. Desperate, Natty rushes to her side, and her friend Eve offers to help around the house while she's gone. Only things are about to get much worse, for when Natty comes back, she finds that Eve has usurped her place in the home – and in her husband's heart.
What dark secret is Eve holding, and can Natty save her family and herself from the person she thought was her friend? These are the questions that will keep you turning pages in this "absorbing" (Kirkus Reviews) domestic thriller.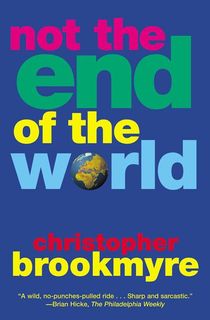 Not the End of the World
"A wild, no-punches-pulled ride" is how Philadelphia Weekly describes this "crazy off-the-wall roller coaster of a book" (The Irish Times) about a put-upon LAPD cop who has to shake off a family tragedy while trying to provide security to a group of former porn stars who are being harassed by religious extremists.
To call it a routine assignment might be stretching credulity, but he has no idea what he's in for as the mysteries begin to pile up and it seems that the stakes may be much, much higher than he ever imagined.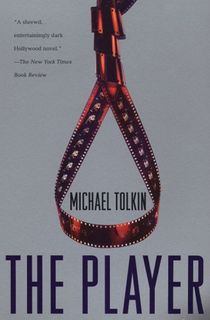 The Player
Michael Tolkin's "shrewd, entertainingly dark Hollywood novel" (New York Times Book Review) inspired the Academy Award-nominated film of the same name by Roger Altman.
Now you can read the story that started it all, a searing satire of Hollywood in which a studio executive may have literally gotten away with murder – except that he has seemingly killed the wrong person, and someone else knows all about it. What will it take to achieve his "Hollywood ending" and live happily ever after, if he even can?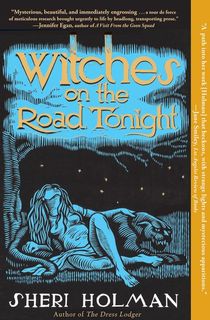 Witches on the Road Tonight
An acclaimed, "richly layered" (People) novel from the author of The Dress Lodger, Witches on the Road Tonight "explores the dark vein of magic that runs just beneath our real lives" (New York Times Book Review).
When Eddie Alley's young life is shattered by an act of violence, he flees the dead-end town where he grew up in the shadow of his mother's supposed witchcraft, heading to New York where he becomes a successful television horror host. However, the past is not gone for Eddie, and soon a newcomer in his life will stir up secrets that may have been better left buried in this gripping novel.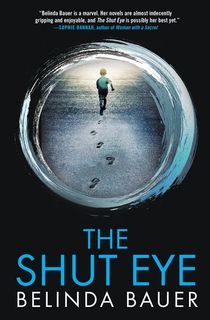 The Shut Eye
A desperate mother turns to a psychic in the hopes of finding her missing son in this "intricate, surprise-filled crime novel" that Publishers Weekly hails as "a standout." Unfortunately, Anna Buck's meeting with the psychic is not what she had hoped. Instead of the answers she sought, it may bring only more questions, and plunge her deeper into the mystery of her son's disappearance than she ever imagined she would go.