So my latest Caitlin Strong thriller, Strong to the Bone, is heavily based in science, particularly bio-engineering, after clinical trials for a groundbreaking anti-rejection drug go horribly wrong. That results in bad guys, really bad guys, ending up in possession of what could be the ultimate weapon. So I got to thinking about the genesis of thrillers at least reasonably grounded in scientific principals, and I came up with a list of books to which I can only hope Strong to the Bone, to be published on December 5, 2017 by Forge Books, will be compared favorably.
The Andromeda Strain
What can I say? This is the grandfather of the entire genre by the man who practically invented it and made into a terrific film that was way ahead of its time. The notion of an outer space microbe potentially laying waste to the entire planet was as relevant and prescient way back in 1969 as it is now. And the race to stop it, set in a futuristic underground lab, is as good as it has ever gotten when it comes to crafting a thriller around science.
Jurassic Park
In 1990, the master brought cloned dinosaurs back to life in one of the most successful and oft-imitated books of all time. Made into a mega-successful film by the equally great Steven Spielberg, the book Crichton will be remembered for presenting complex scientific principles in terms we could all understand. Special effects aside, both book and movie explored the limits of man's ability to control his own technology, a wondrous take on the Frankenstein theme we'll explore later.
The Boys from Brazil
Speaking of cloning, few had ever heard of it until Ira Levin's cutting edge 1978 thriller about dozens of teenage Hitlers running rampant across the globe became the stuff that nightmares were made of. The film gave us Lawrence Oliver playing a Nazi hunter who comes to the shattering realization that the Fourth Reich is alive and well under the leadership of Josef Mengele, thanks to a plot that dates all the way back to the gruesome experiments he conducted in Nazi concentration camps.
The Seventh Plague
The heir to Crichton as the master of the science-based thriller, virtually any of the titles in Rollins' superb Sigma Force series would fit here, but I chose this one because it's especially appropriate. Imagine an ancient disease for which there is no cure. Imagine that its return may be linked to the ten plagues unleashed by Moses. Imagine those plagues were not the product of myth at all. Rollins knows just how much fact to sprinkle in amid his fiction, making this and pretty much all the titles in this series speculative stunners.
Looking for discounts on thriller novels? Sign up for the Early Bird Books newsletter and get the best daily ebook deals delivered straight to your inbox.
The Kraken Project
Again, any number of Preston titles would have fit the bill here, but I went with this one because it sets the standard for basing a thriller around artificial intelligence. In 2014's Kraken, the AI is Dorothy, who breaks free of her technological bonds and roams the Internet like a petulant child while her own creator and others race to find her. Preston reaches for the stars but keeps the science in his storytelling down to earth. The scenes written from Dorothy's viewpoint are pure gold, as are the characters struggling to keep up with her while she tries to figure out her place in the world.
Lucifer's Hammer
The tumultuous aftermath of a comet striking Earth has been called the greatest science fiction novel of all time, but it's the science fact that makes it special. This 1985 bestseller was Stephen King's The Stand minus Randall Flagg, aka the Walking Dude, aka the devil. In many respects, indeed the greatest end-of-the-world-as-we-know-it tale ever written.
Firestarter
Speaking of the master, his very well-earned reputation for being the greatest horror writer of our time eclipses the fact that he often uses scientific principles as a jumping off point. This 1980 bestseller, for example, featured Charlie, a little girl who could set things on fire with her mind. But she came by that proclivity thanks to her parents being exposed to an experimental drug called Lot 6 that altered their DNA. Firestarter also introduced us to The Shop, King's malevolent CIA of science.
I Am Legend
No list of this kind could be complete without this classic, published in 1954, to which The Walking Dead and all its various zombie and vampire offshoots owe their origins. The original bio-thriller features a disease run amok that transforms humans into vampire-like monsters it's left to scientist Robert Neville to stop. When it comes to film versions, 1971's The Omega Man, starring Charlton Heston, was easily the best and pretty much holds up to this day.
Related: 8 Books About Disease to Get You Through the Coronavirus Outbreak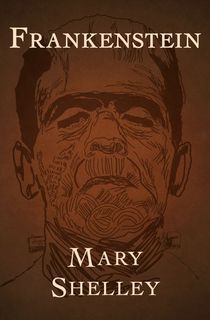 Frankenstein
The granddaddy of all science-based thrillers, this 1818 Mary Shelley classic touches on virtually every theme we've covered here so far. The obsessive Victor Frankenstein's quest to create life destroys his own, as he tests man's limits in understanding and controlling his own environment. The creature of his making similarly gave birth to every scientific anomaly ever unleashed on mankind through no fault of its own, from Godzilla to King Kong, posing the profound question: who's the real monster in the story?
Watchers
Koontz's best book ever introduced us way back in 1987 to the principles of gene-splicing and their potentially nightmarish effects. The fantastical notion of a dog possessing human intelligence makes for great contrast with a genetic aberration that escapes to wreak havoc on all in its path. Sound familiar? If not, see the listing directly above!
Okay, that's my list, but I'm sure I left any number of great options off. So who wants to add their choices to the mix? And don't miss Strong to the Bone, released December 5!
This article originally appeared on BookTrib.
BookTrib.com, "Where Readers Meet Writers," is a network for readers and writers to make a connection and keep books alive in a distracted world. Created by Meryl Moss Media, a literary PR firm with a successful 25-year track record.
Featured photo: Cover of "The John Williams Jurassic Park Collection" album, via Universal Pictures