It's a new season and a new round of picks for your spring book club choices. Spring is a time of renewal. We are looking forward to sunlight, flowers and new adventures. We find ourselves in between the previous fall reads of heavy, thought-provoking tales and the just-around-the-corner summer light, easy, breezy beach reads, so anything goes for this season's picks.
So, what will it be? A dystopian future, a mystery that crosses continents or a peek into what living in Paris is really like? Keep reading for even more inspiration, and don't worry: these picks will last all spring.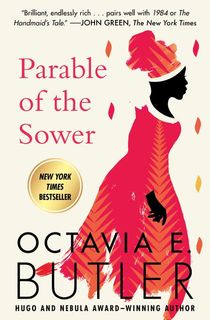 Parable of the Sower
Butler is known for her eerie foresight into issues that the world would be facing decades after she put pen to paper, and this novel is no different. Written in 1993, this story takes place in 2025 and introduces a world that has fallen into disarray.
People are facing crises both man made and nature made (possibly also due to man) and are left to fend for themselves as civilization has devolved. The heroine, Lauren, has never fit in to the community that her father leads. As a hyper-empath, she literally feels others' feelings. This characteristic will prove both difficult and advantageous as she is suddenly forced to travel beyond the boundaries of "home" and into a world that only she may be able to save.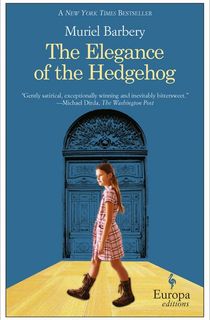 The Elegance of the Hedgehog
There have been a number of novels that present the idea of Parisian life and they tend to be as sweet as a pain au chocolat. This is not that version of Parisian life. In this story, one of the narrators is a teenage girl living in her family's apartment that has a most quirky set of neighbors and the other is the receptionist of said apartment. The dual voices serve to juxtapose living versus working in the building, as well as give us a glimpse at the lives of other characters.
Forget Emily in Paris. Tour the City of Lights along with Paloma and Renee as they take you behind closed doors into the real life of Parisians with beaucoups references to the literature, music and art they adore.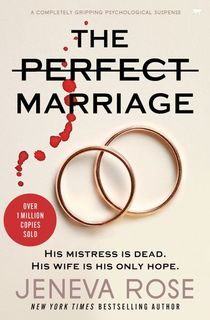 The Perfect Marriage
Is it just me or can you already tell that this is going to be a juicy novel? Like your mother always said, "nothing is perfect." Sarah Morgan discovers her marriage isn't perfect and it's not as simple as having to nag her husband to do dishes or pick up his socks. Nope. Sarah finds out that Adam has had an affair. But there's more. Her husband's lover is found dead in their home. And, wait for it…since Sarah is a lawyer, she's going to defend him.
That's all kinds of messed up, but it's a mess that's too fun not to read.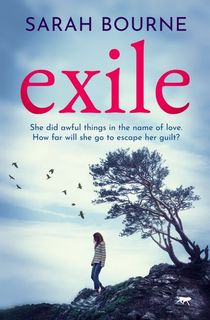 Exile
Kirstie can't stop having affairs. After a particularly disastrous end to her last one, she flees to her grandparent's cottage on an isolated island. She knows she is prone to self-destructive patterns and wants solitude to reflect on why.
While the island offers her a chance of understanding herself and her rocky relationship with her mother more fully, she didn't expect to have this understanding supplied by a multitude of relatives that also live on the island. The islanders offer history that she wasn't aware of and a connection to others she has been longing for. Just when when Kirstie seems to be finding her balance, her mother waltzes back into her life.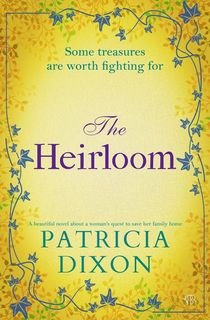 Birthright
When you need a map or a family tree to keep the details of a novel straight, then you have found a legit treasure. This novel is seemingly about a chateau in France and its fate. But buildings are just buildings without people to inhabit and admire them.
This novel has people who are related by birth, friendship, love and even history. The fun is in figuring out the character's ties to the Chevalier chateau (and what Picasso has to do with one of its prized possessions).
Related: 7 Family Sagas to Get Lost In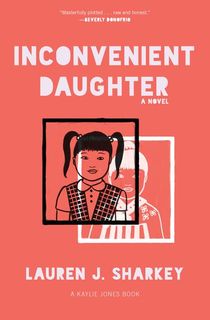 Inconvenient Daughter
Adopted from Korea into a Long Island family, Rowan is struggling with life's biggest questions. What would her life have been like if she hadn't been put up for adoption? What if she had been wanted by her birth mother? What if her adopted family hadn't been American, or if they hadn't failed fertility treatments and got her as a second choice?
Add the questioning that comes with being adopted to the taunts by classmates on your "otherness," and it is easy to see why Rowan feels compelled to find answers. It's not easy to see Rowan run away and end up the most precarious of situations.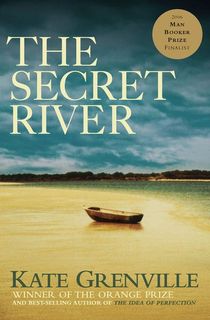 The Secret River
In 1770, Great Britain claimed a part of Australia and began a system of penal transportation to populate their new land. This is the fictitious story of William Thornhill, who was deported with his wife to New South Wales after committing theft in England. Some might be bitter over such a sentence, but the Thornhills quickly fall for this new part of the world.
Of course, this part of the world is not new to the Aboriginals—it's their home. Grenville explores the idea of "claiming" land. Who "owns" land and who gets to determine that? This is an emotional tale perfect for inspiring an evening of debate at your next book club meeting.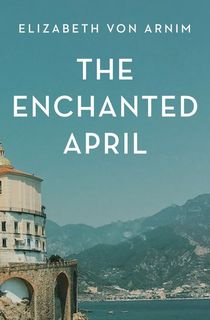 The Enchanted April
I mean, we had to offer a choice that mentioned April, right? While March can be fickle and showcase a roller coaster ride of weather, April is all about sunshine and the magic of new life. And that's exactly what the four women in this novel are seeking.
Responding to a newspaper ad, each British woman signs on to spend a month in a same castle in Portofino. While they certainly can appreciate getting out of the rain and into the beauty of the Italian Riviera, none of them can imagine the personal transformation each will undergo. Inspired by the author's own experience on holiday, this story was so well loved it was adapted into a movie in 1991.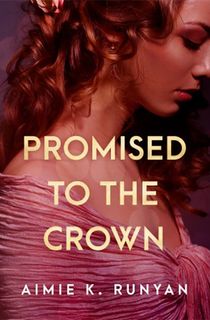 Promised to the Crown
Looking for a little history to go with your fiction? This work by Runyan features a fascinating view of the colonization of Canada by the French, as seen through the eyes of three different women. In 1667, Elisabeth, Nicole and Rose have promised to marry men living in Quebec so that families may be started and generations established in the territory called New France.
While this concept may seem a duty to be performed for their king, these women look upon the journey as an adventure. They come from different backgrounds and each has a unique reason for taking a chance on a new life.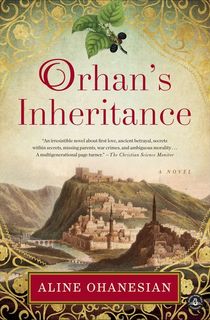 Orhan's Inheritance
If you like a title with double meaning, this one is for you. The male protagonist of this story, Orhan, receives a literal inheritance from his grandfather Kemal. The family has established quite the empire with their rug business in Turkey, and Orhan will take over this business per his grandfather's dying wish.
However, the title also references inheriting the true story of his family's past and path to fortune. Orhan is stunned to find that an Armenian woman named Seda has actually been left the family estate. Who is this woman? And why would Kemal leave the family home to an eight-seven-year-old stranger who is living out her years in California?