The weather is warmer and we are thinking of venturing outside of the house after getting through the winter. Our minds drift towards escape. And for bibliophiles, an escape often includes a good book.
While summer book picks usually tend to be as breezy as the season itself, there's no reason for letting up on lively discussions in our favorite book club gatherings. Check out these titles that are sure to be the buzz of the season.
Related: The Best of BookTok: 8 Reads Social Media Is Raving About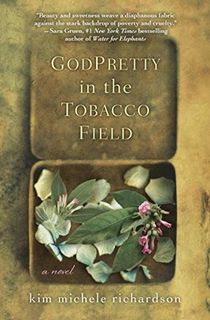 GodPretty in the Tobacco Field
Kim Michele Robinson's recent novel, The Book Woman's Daughter, has been near the top of the New York Times bestseller list since its release—so if your book club pals have already read that (or the wait at the library is too long), check out this title by the same author.
Godpretty is a coming of age tale set in Appalachia, where RubyLyn Bishop is turning 16, and starting to think about getting out of her poverty-stricken town.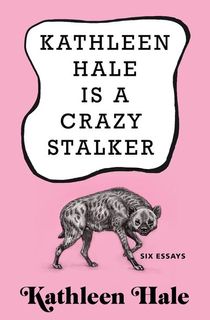 Kathleen Hale Is a Crazy Stalker
If you were looking to really stir up things at your next book club, invite Kathleen Hale to attend, at least in spirit. Her book is like having a conversation with Hale as she gets incredibly honest about some very key moments in her life that others would shy away from discussing.
It would be remiss to not add that Hale herself has stirred up conversations outside of the pages of her books as well. Just mosey up to your favorite search engine to read about the controversy that ensued after Hale received a disastrous review of her debut fiction novel and you'll understand the title of this book. You will not be at a loss for what to discuss with this pick.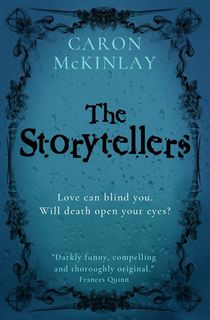 The Storytellers
Let me be frank. This is a hard book to describe without giving away the fun of the twists. So, suffice it to say, if you are looking for a book that may well redefine what women's lit is, look no further.
Meet three women, at different ages and stages, who are strangers but find themselves thrown together to look back at their lives thus far. Nikki, Ronnie and Mrs. Hawthorne discuss the meaning of love leading to some very relatable, if not traditionally portrayed, points of view. Check this one out to see if you agree with those who are calling this selection an anti-romance.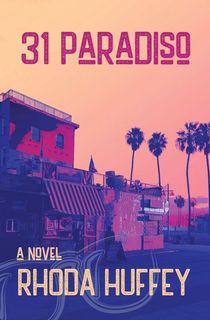 31 Paradiso
"Write what you know" is exactly what Rhonda Huffey does, and she does well with the imagining of Francine Ephesians Didwell, a woman with hyper religious parents and a "family" found in one of the most unique places on earth.
Caught between different versions of herself, Francine must reckon with who she is in this new moment. The moment where she has lost her partner. The moment she must reconnect with the family she was born into and their secrets. The moment when she decides a new start in Venice Beach is what she needs. This is the quirky and vibrant journey of one woman's chance to put the pieces of her life together finally or risk life itself.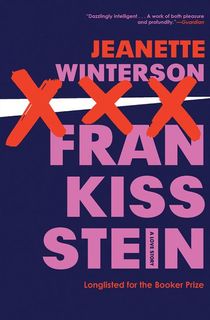 Frankissstein
Speaking of controversial, this book has struck a chord with many readers thus far. Winterson has taken another look at Shelley's classic with a 21st century lens. A young transgender doctor, Ry Shelley, is falling in love with professor Victor Stein, who's been working on some secret experiments involving AI. And that's just the beginning of what's going on.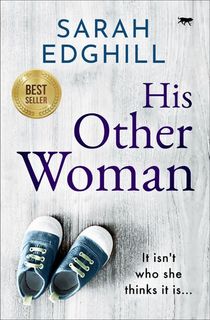 His Other Woman
Lucy never imagined on her wedding day that years later she would receive cryptic texts from her husband telling her that he needs to go away and for her not to get in touch. What is that supposed to mean? What is she supposed to tell her teens?
Lucy wrestles with alarm, relief and horror in short order as life as she knows it forever shifts when she realizes that her husband isn't the victim of kidnapping or other crime—he's having an affair. And as with the revealing of any affair, it's not just the act itself that's shocking but also the other party involved. Turns out the other woman had been there all along.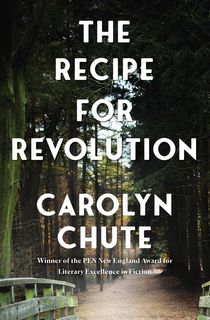 The Recipe for Revolution
Brianna is a teen fed up with living under the reign of Gordon St. Onge in his cultish kingdom in Maine. She decides to take action and writes a recipe that could reverse the flow of power in her life. The thing is, the document leaves the tiny off-the-grid commune in Maine and starts floating around the hands of those who want to instigate change and those who hold the literal keys to the kingdom. Will Gordon be taken down or will the recipe be just what he needs to take him to a higher level?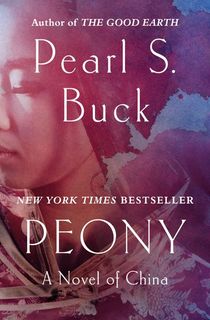 Peony
Assimilation can be forced or it can be voluntary. Is one path better than the other? Does the act of assimilation always lead to loss of self and culture, or does it lead to gains that make it worth it? These are the questions that Buck subtly weaves into an epic story of love.
Peony is only a girl when she is sold to a Jewish family living in China to be the bondsmaid of their young son, David. You can see why over the years they grow fond of each other. Eventually, a choice must be made, but not by Peony. David ultimately has to decide to abide by his Jewish culture and marry a Jewish woman or marry a rich Chinese woman in the land that has been welcoming all his life. Either way he will never be able to marry Peony, but she could be his concubine is he chooses a Chinese wife. How far would you go for love?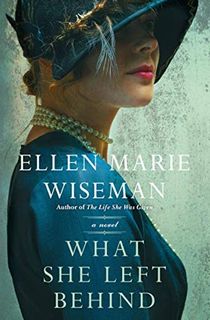 What She Left Behind
If you're a sucker for historical fiction, you'll enjoy this glimpse into the twenties, the 1920s. While the time may be painted as a time to sneak into the speakeasy and dance the Charleston, the realities of being a young woman were far more complicated. Clara Cartwright falls in love with a man that her father disapproves of and this leads to her "imprisonment" in an asylum.
Fade to present day. Izzy is a teenager living in foster care after her mother was sent to prison for a crime that is incomprehensible. The alternating points of view bring us back and forth in time to facilitate the poignant stories of two women who are in different circumstances, but are connected nonetheless.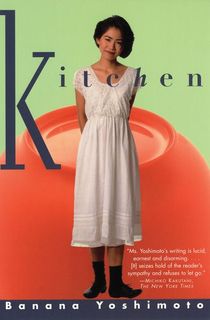 Kitchen
The one word title is an appetizer for the beautifully straightforward language that Yoshimoto employs to tell an achingly heartfelt story of learning how to be resilient. Mikage is a young Japanese woman grieving her grandmother who was also her last remaining blood relative. She is understandably overwhelmed.
Her friend Yoichi thinks he is just offering a place to stay, but to Mikage, his home is a lifeline. She gravitates to the…you guessed it…kitchen and begins to stir up a passion as she stirs up food for her gracious hosts. Food becomes an anchor to this new little family and will prove to be the secret ingredient in facing all that life has in store for them.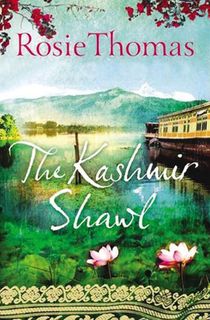 The Kashmir Shawl
Do you have a cherished family heirloom? Do you know why it is cherished? This is the question that Mair Ellis must ask when she finds a beautifully embroidered shawl after sorting through her family's possessions.
The story of the shawl is the story of her grandmother's life. And discovering the story will require Mair to travel to India and uncover her family history. The only trouble with uncovering things is that you find out things you can never "unknow." You'll come for the beautiful descriptions of India, and you'll stay to hear the stories of the people whose lives were forever touched by this land.