As you might imagine, we're big book-givers every holiday season; but sometimes it's hard to match the right person with the right read. Do you go with a tried and true classic? A new release? Or do you stick with one of your own personal favorites?
The following books are a hodge-podge of these categories, and each one pertains to a particular interest. Give the bibliophiles, hopeless romantics, world travelers, and all the other loved ones on your shopping list a read they'll not only enjoy, but cherish.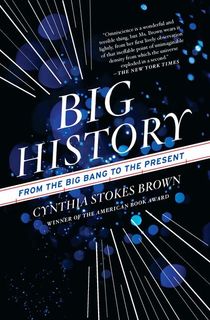 Big History
Surprise the friend who can spout facts about the U.S. Presidents and Middle Ages with a history book that takes a different approach towards examining the past...Here, Cynthia Brown offers the global history of all global histories, beginning her studies at the Big Bang (some 13 billion years ago) and continuing all the way through our present day. No major historic stone is left unturned as she provides insight into everything from the Vikings to the rise of Europe, all the while illustrating how we have evolved from the stardust we once were into the humans we are now. Needless to say, your favorite history buff will have plenty to chew on.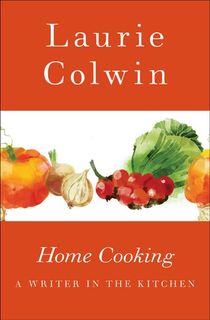 Home Cooking
Home Cooking is an under-appreciated classic of food lit and a feast of culinary advice. The late Laurie Colwin was mostly known for her fiction, but the witty irreverence and down-to-earthness of this memoir-slash-cookbook have earned it a cult following since its 1988 publication. Colwin speaks to her readers as she might speak to a friend, taking on the persona of an "anti-Martha Stewart" as she shares recipes (both simple and weird) and anecdotes of dinner parties gone wrong. Her book is approachable—so newbies in the kitchen need not be intimidated—but its passionate appreciation of great food will also delight more tried and true cooks.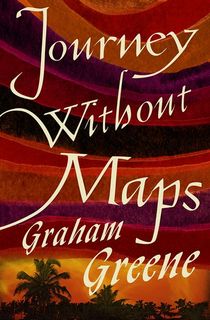 Journey Without Maps
Before he penned 20th-century classics like The Quiet American and The End of the Affair, Graham Greene wrote this exceptional book about his travels in uncolonized West Africa. Greene was 30-years-old when he and his cousin embarked on a grand adventure across Libera, a place where few white men had dared to go. But as they completed their 350-mile trek and learned more about the world, their internal soul-searching also taught them things about themselves. Greene chronicles every eye-opening moment in Journey Without Maps, a can't-miss-it travel memoir for anyone who's prone to wanderlust.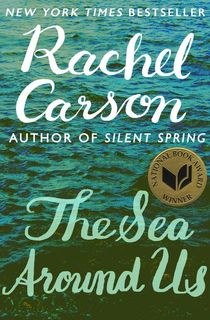 The Sea Around Us
In a list of famous nature writers, Rachel Carson's name would figure at the very top. But Carson was much more than that—from her work as a marine biologist and conservationist to her achievements as the mother of the environmentalist movement (beginning in the 1950s, she was at the forefront of the anti-pesticides debate). She was also a deep lover of the ocean, as is evidenced by this career-launching National Book Award winner. In her signature poetic prose, she brings underwater worlds to the surface—introducing creatures like "flashlight fish" and "Christmas Tree worms" to us land-dwellers. No outdoorsman or woman should go without a copy.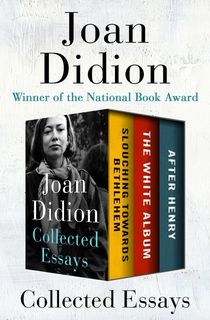 Collected Essays
No personal collection should ever be without some Joan Didion, whose work has been a touchstone for writers everywhere. This special set includes three of her essay collections: Slouching Towards Bethlehem features her famous personal essays like "Goodbye to All That" and "On Keeping a Notebook," in addition to pieces about the counterculture movement in 1960s California. The White Album covers similar territory as Didion offers up observations on the darker moments of the decade (both big and small), while After Henry looks at 1980s America with a bit of a political slant. Each book is a masterclass in writing from one of America's greatest literary powerhouses.
The Library Book
One of the biggest releases of the season, Susan Orlean's latest book is a love letter to libraries and an investigation into an ongoing mystery. In 1986, a fire blazed through the Los Angeles Public Library—but the jury's still out on whether it was an accident or something much more deliberate. Orlean's search for the truth reads like a compelling real-life whodunit, but it also shines a light on the history, impact, and role of libraries themselves. Whether she's profiling potential arsonist suspects or the eccentric figures in LAPL's past, Orlean's keeps you entertained, informed, and reminded that these institutions deserve more love—they're "the heart, mind, and soul" of America.
One Day in December
You know what they say: "If it's meant to be, it's meant to be." And when it comes to the hero and heroine of this cozy contemporary love story, fate is certainly on their side. It all begins when Laurie, riding on the bus in London, spots a handsome man through the mist-covered window. Before she can even process the love-at-first-sight butterflies in her stomach, the bus drives on, leaving her with only the memory of his face. But memory soon becomes reality when Laurie's friend introduces her new boyfriend, Jack—the very same man who's been occupying all of Laurie's fantasies. So begins a decades' worth of ups and downs as Laurie and Jack come apart and come together—all thanks to that one fateful day in December. Give this one to the hopeless romantic who loves When Harry Met Sally and David Nicholls' One Day.
The Lonely City
If there's one thing city dwellers know, it's that it's entirely possible to feel alone in a crowd of millions. After moving to Manhattan in her late 30s, Olivia Laing began to understand this too—a paradoxical feeling that she explores in the critically acclaimed The Lonely City. She aims to better understand urban loneliness through the work of New York artists like Andy Warhol, Edward Hopper, and David Wojnarowicz, touching on social media and her own personal experiences in the process. The result is a mishmash of memoir, art history, psychology, and cultural criticism that all comes together to celebrate the weird and wonderful aspects of being alone.
The Witch Elm
French's first departure from her popular Dublin Murder Squad series, The Witch Elm is an atmospheric standalone mystery that has earned widespread acclaim as her "best and most intricately nuanced novel yet" (The New York Times). After a home invasion leaves Toby physically and psychologically injured, he jumps at the chance to convalesce at his family's ancestral home, a place he associates with happy childhood memories. There, he can slowly gather his bearings while caring for his terminally ill uncle—though an uncovered skull soon derails his road to recovery. The ensuing investigation unearths disturbing truths about Toby's family, shaking the very foundations of his already-shaken world.
Good and Mad
In All the Single Ladies, Rebecca Traister busted myths about independent women and heterosexual marriage. Her latest book is similarly groundbreaking in its exploration of another unaddressed facet of women's lives: rage. For centuries, angry women have been viewed much differently than angry men, creating a double standard that has become ingrained in our modern society. And yet, as Traister notes in Good and Mad, when we trace the history of female rage—from the suffragettes to the more recent #MeToo movement—we can begin to see how it has fueled some of the greatest social and political revolutions. Her book is a fiery call to action that asks women everywhere to embrace their anger, let it be heard, and use it to incite positive change in the world.