Best known for her immersive works of fantasy, historical fiction, and magical realism, novelist Alice Hoffman has been stunning the literary world since her first book, Property Of, was published in 1977. With over thirty books in her expansive oeuvre, including Practical Magic and Aquamarine, Hoffman draws the reader into worlds that often look so like ours, but have a distinct magic that sets them apart.
If you're looking for books with well-built worlds and magical twists, this list has something for you.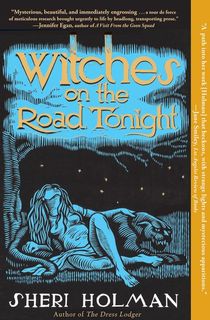 Witches on the Road Tonight
This generation-spanning novel centers around the Alleys, a family living in poverty in Appalachia. Eddie Alley and his family live in rural Virginia. They can hardly make ends meet. His father works with the Civilian Conservation Corp, and his mother spends her days scavenging for ginseng and other roots.
When Eddie meets a writer that's profiling their area for FDR's Works Progress Administration, he finds himself dreaming of a better life outside of his home, away from his humble existence, and away from his mother—who some suspect is a witch.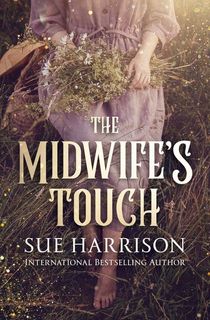 The Midwife's Touch
Set in a small Ozark town during the mid-1800s, Sue Harrison's The Midwife's Touch follows a young woman named China Creed. At the age of six, she learns that she's been blessed—or cursed—with an unusual power: her touch has the ability to grant a person's wish. The power has been passed down through the generations on her mother's side of the family. To keep from any unintended consequences, China's mother avoids contact with her, and China takes to wearing gloves at all times.
China is sent to live with a midwife for the summer, a Cherokee woman called Jesse Settle. As China learns midwifery and becomes closer to Jesse, she learns that Jesse has particular powers of her own. But as China ventures further into the world, she encounters the greed of the common man—the very greed that her mother tried to protect her from.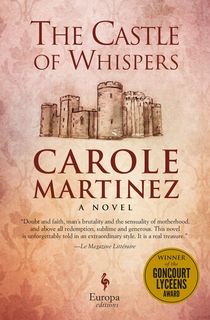 The Castle of Whispers
Esclarmonde is struggling to become her own person. This is made all the more difficult by the fact that she's only fifteen years old, and currently in a prison cell in twelfth-century France.
Esclarmonde has been imprisoned for defying her father's wishes and refusing to marry the knight that he has chosen for her. Her actions are met with her father's wrath, and he confines her to make come to her senses. Despite this, Esclarmonde doesn't let her confinement go to waste. With a small, barred window as the only connection to the world beyond her cell, Esclarmonde exercises sorcery over the surrounding kingdom.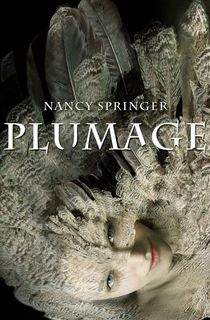 Plumage
Sassafras "Sassy" Hummel can't seem to catch a break. After her husband of nearly three decades leaves her, she loses her house and is forced to sell her jewelry. In order to make ends meet, she takes a job that she never would've considered taking before.
Being a maid in a luxury hotel isn't the most glamorous job, but it's just about the only thing that Sassy is qualified to do. Adjusting to a new, startling way of life, she makes friends with Raquel, the owner of the Plumage boutique, and begins to see people's inner selves as birds—including the blue parakeet that she sees when she looks in the mirror.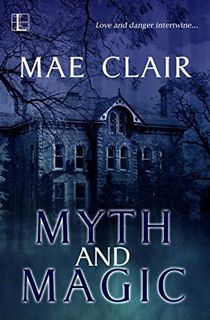 Myth and Magic
When a series of mysterious incidents take place at the secluded retreat that Veronica Kent manages, she's forced to hire on a private investigator to get to the bottom of what's happening. It just so happens that the PI that turns up is the man that broke her heart twelve years ago.
Caith Breckwood never meant to break Veronica's heart, but after he experienced a personal tragedy, he couldn't follow-through with what they both wanted for their future. Now that he and Veronica are reunited at Stone Willow Lodge, they're forced to work together to uncover the truth—even as they ignore the reignition of their passion.
Midnight at the Blackbird Café
When Anna Kate arrives in Wicklow, Alabama, it's not under the happiest of circumstances. She isn't meant to stay in town long, but she needs time to settle her recently deceased grandmother's affairs and estate, which leads to an extended stay in Wicklow. Her mother ran away from Wicklow when she was seventeen, and made Anna Kate promise to never go to the small town. Despite this, Anna Kate finds the town that her mother left interesting and quirky, and grows closer to her dad's side of the family in the process.
Anna Kate has a deadline. She's enrolled in medical school, and the fall semester is right around the corner. But she can't draw herself away from the town, her family, or her grandmother's Blackbird Café.
The Inheritance of Orquídea Divina
Four descendants of the Montoya family arrive in Four Rivers, Ecuador to receive the inheritance from the family's mysterious matriarch, Orquídea Divina Montoya. As the end of her life nears, Orquídea wants to impart her wisdom and her warm wishes for the family on to her descendants. Marimar, Rey, and Rhiannon are determined to discover the truth of Orquídea's blessings, and du the evil that's trying to destroy what remains of the family.
Oona Out of Order
On the eve of her nineteenth birthday, Oona Lockhart finds herself at a crossroads. She has two potential paths: one that would give in to her head, and one that would give in to her heart. As the time counts down to midnight on New Year's Eve, Oona faints. When she reawakens, she finds that her difficult decision is behind her. She has the memories of her last eighteen years, but she's suddenly fifty-one years old. From then on, every time her birthday swings around, she's bounced into another year of her life—out of order.
The Gilded Ones
The girls in Deka's village all face a terrifying test on their sixteenth birthday—one that will determine the fate of the rest of their lives. During a Purity Ceremony, a priest will cut them in order to see the color of their blood. If their blood is red, it means that they're pure, and are allowed to stay in the village. If their blood is gold, however, it means that they're impure. Girls with golden blood are fierce, considered demonic, and are nearly impossible to kill.
All of Deka's worst fears are confirmed when her blood runs gold. Her village elders kill her repeatedly, but to no avail. Deka heals over and over again. It seems that this will be the course of the rest of her life—until a woman frees her from the cell and offers her a chance at a better life. Deka joins the ranks of the Alaki, a group of deadly warriors that are all golden-blooded girls.