Author Cressida Cowell inspired young readers around the world to dream of dragons when she published 2003's How to Train Your Dragon, the first in her beloved 12-book fantasy series about the adventures of Hiccup the Viking and his dragon companion Toothless. Seven years later, Cowell's literary creation lit up the silver screen when DreamWorks released 2010's How to Train Your Dragon, the first animated feature in a trilogy based on the books.
Like Cowell's book series, the film adaptation of How to Train Your Dragon follows Hiccup Horrendous Haddock III, a young Viking of the Hairy Hooligan tribe who hails from the Isle of Berk. Hiccup is the son of Stoick the Vast, the great leader of the Hooligans. Alas, Hiccup's slight frame and awkward personality put him at odds with his fellow warriors. But a courageous spirit burns within, and after befriending a fearsome dragon, young Hiccup transforms into the great dragon master and Viking leader he was destined to be. It's no wonder this YA series became incredibly popular with kids and adults alike.
The animated fantasy feature was a box office monster in 2010—enchanting audiences young and old with its dazzling mix of adventure, comedy, and coming of age drama. Its sequel, How to Train Your Dragon 2, was released in 2014 to wide acclaim. The third and final installment in the trilogy, How to Train Your Dragon: The Hidden World hit theaters on February 22nd—and looks poised to set the box office on fire all over again.
Hungry for more high-flying fantasy adventure just like How to Train Your Dragon? These epic tales of mythical realms, big-hearted heroes, and fire-breathing beasts are sure to capture your imagination.
Related: 8 Must-Read Adult Fantasy Books for Fans of Artemis Fowl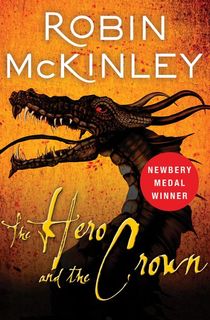 The Hero and the Crown
A young princess soars to greatness in this Newbery Medal-winning fantasy from bestselling author Robin McKinley. Though her father is Arlbeth, King of Damar, the members of the royal court look down upon Aerin. She's the only daughter of Arlbeth's late second wife, a mysterious woman rumored to be a witch. Aeirn's pale skin and flame-colored hair, inherited from her mother, mark her as an outcast. Her only companion is the faithful Talat, Arlbeth's old warhorse. One day, Aerin uncovers an ancient manuscript that contains a recipe for kenet—an ointment against dragonfire. The young woman sets about perfecting the elixir. And when panic spreads through the kingdom that the monstrous black dragon Maur is back, Aerin suits up, saddles Talat, and prepares to meet her destiny.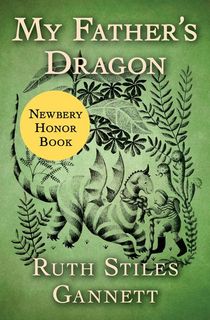 My Father's Dragon
First published in 1948, this beautifully illustrated children's classic is slated for an animated Netflix adaptation in 2021. Young Elmer Elevator is a good-hearted boy; when he spots an old alley cat out in the rain, he invites her in to warm up by the furnace and enjoy a saucer of milk. Grateful, the wise feline tells Elmer about Wild Island, a faraway land filled with magical creatures—some kinder than others. It seems a gang of cruel island animals have ensnared a baby dragon, forcing it to work throughout the day and night. Wanting to help, Elmer sneaks aboard a ship and sets out for Wild Island. He plans to save the dragon and just maybe fulfill his dream of flying—but along the way he encounters much more than he could have ever imagined.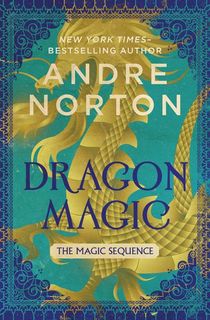 Dragon Magic
Acclaimed sci-fi pioneer Andre Norton works her storytelling magic in this time-warp fantasy adventure. When four boys from different backgrounds sneak into an abandoned house, they unearth a peculiar treasure in the form of a dragon jigsaw puzzle. Playing with the puzzle propels each boy to a different mythical land. Sig transforms into Sig Clawhand, a Norse warrior who must defeat the dragon Fafnir bound to a cursed treasure. Ras is a prince captured by Egyptian forces who must slay the dangerous serpent sirrush-lau if he hopes to escape. Artie joins the fight to defend King Arthur and the Pendragon flag from invading forces. And Kim, a page in the imperial palaces of ancient China, must follow the footsteps of a Chinese general known as the Slumbering Dragon. Weaving together ancient myth and modern-day drama, Norton's Dragon Magic is a transporting tale for readers of all ages.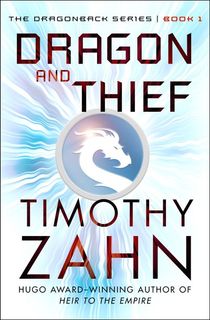 Dragon and Thief
Sci-fi author Timothy Zahn is best known for his acclaimed Thrawn novels set in the Star Wars universe. Here, he takes readers to a faraway galaxy for a space thriller of friendship and adventure. Young Jack Morgan has seen enough trouble to last a lifetime—after all, Jack's late uncle Virgil raised him to be a professional thief and con artist. When Jack's accused of a crime he didn't commit, he rockets into space and takes refuge on a distant planet. There, he encounters Draycos, a dragon-like K'da warrior whose reptilian race is at risk of being wiped out by the evil Valahgua. Now, Jack and Draycos must join forces if they hope to prevail. Packed with galactic adventure, Dragon and Thief is the first entry in Zahn's Dragonback series, which Vector recommends to "readers of all ages looking for a fast, suspenseful romp."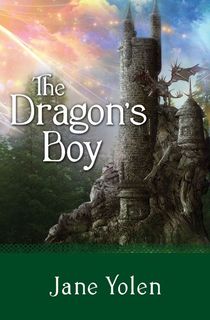 The Dragon's Boy
Award-winning author Jane Yolen has published over three hundred books of fantasy, science fiction, and more, earning her the nickname of America's Hans Christian Andersen. In The Dragon's Boy, she puts her own spin on the Arthurian legend by dreaming up a magical origin story for the fabled king. Adopted by Sir Ector, young fosterling Artos is a lonely child badgered by the other boys. One day, while chasing after Sir Ector's wayward hound, Artos stumbles into a gloomy cave—and encounters an old and mysterious dragon. Though frightening at first sight, the dragon offers to share his wisdom with Artos. Warily, Artos accepts the dragon's offer, which sets him on a transformative path to becoming Artos Pendragon—the son of the dragon.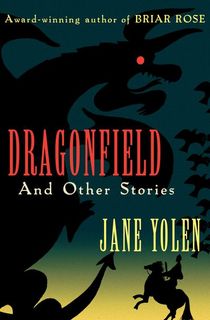 Dragonfield
This beguiling fantasy collection, also by Yolen, presents 27 narratives written in the style of legends and myths. Within its pages readers will encounter lords and ladies, dragons and dream weavers, sorcerers, rogues, and mythical creatures come to life. Throughout, Yolen infuses her fairy tale short stories and poems with love, loss, and hope: a woman born in ancient Greece cries flowers instead of tears; a fowler's loyalty clashes with his heart as he pursues an enchanted dove. A charming compendium from one of our best storytellers, Dragonfield will spirit you away to an extraordinary realm.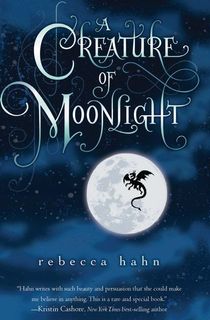 A Creature of Moonlight
Rebecca Hahn conjures a fairy tale dreamworld in this teen fantasy read. Marni lives in a hut with her grandfather near a magical haunted wood. Together they grow flowers for commoners and the noblemen of the court. But behind the humble façade hides a royal secret: Marni's grandfather was once king, and Marni, the daughter of a dragon, is the rightful heir to the throne. Marni's ruthless uncle currently occupies that throne—and is willing to do whatever it takes to preserve his reign. Now Marni must reckon with her past and make a decision that will decide her fate: claim her birthright as the princess of the realm, or seek out her wild dragon father?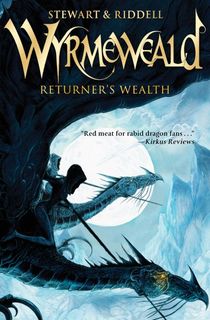 Returner's Wealth
From Paul Stewart and Chris Riddell, the creators of the bestselling Edge Chronicles series, comes an epic dark fantasy adventure Kirkus calls "red meat for rabid dragon fans." The dragon-like wyrmes reign over a forbidding territory known as the wyrmeweald—and it is into this harsh, mountainous realm that 17-year-old Micah ventures. His plan? Steal a priceless wyrme egg and reap the reward of the returner's wealth. But Micah soon realizes he's in over his head. Rescued by a tracker named Eli, the pair encounters Thrace, a brave and beautiful wyrme rider warrior who serves as a guardian of the realm. Sinister forces are afoot, and the three must join together if they hope to save the wyrmeweald from certain doom. The first in a trilogy, Returner's Wealth is noticeably darker than the authors' Edge Chronicles series. Younger readers, or those with an aversion to violence, may wish to steer clear of the trilogy. All others, prepare for a richly imagined survival fantasy adventure.
This post is sponsored by Open Road Media. Thank you for supporting our partners, who make it possible for Early Bird Books to continue publishing the book stories you love.
Featured still from "How to Train Your Dragon: The Hidden World" via DreamWorks Animation