A #1 New York Times bestseller, Madeline Miller's 2018 novel Circe was named one of the year's best books by NPR, the Washington Post, Entertainment Weekly, Time, People, Amazon, Goodreads, Publishers Weekly, the A. V. Club, and many more. An unforgettable retelling of the Odyssey from the point of view of the eponymous witch, Circe upended what we thought we knew about even the very best-known Greek myths, all the while weaving a "bold and subversive retelling" (New York Times) of a powerful woman in a world where men hold all the power.
Whether you read Circe and can't get enough or just stan Greek mythology and want more retellings and alternate takes on the classics that you know and love, you'll find exactly what you're looking for in these 8 books like Circe that play with Greek myth in fascinating and imaginative ways, from the siege of Troy to the depths of the underworld and beyond…
Atalanta
As many Greek myths do, Atalanta's begins in tragedy—though she was born a princess, her parents had been hoping for a son, so they left her on the side of a mountain to die. The goddess Artemis chooses to save her, putting her in the protection of a mother bear. But Artemis warns Atalanta that if she ever marries, it will be the end of her.
As she grows, Atalanta yearns for adventure, and seizes her chance to join the troop of heroes known as the Argonauts. She proves herself to be equal to the men, but also lets herself fall in love—a choice that may be her undoing.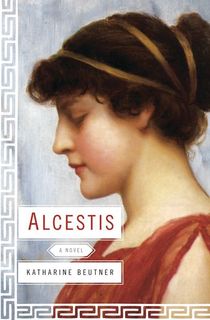 Alcestis
In Greek myth, Alcestis is the daughter of King Pelias and the wife of King Admetus, whom she loves so well that she volunteers to die in his place. After spending three days in the underworld, she is rescued by Heracles and returned, though she never speaks again.
What drove her to make such a terrible sacrifice, and what happened to her in the underworld that robbed her of her voice? These are the questions that author Katharine Beutner strives to answer in Alcestis, a bold retelling of the legend of the "good wife" that returns the title character to a position of agency and prominence.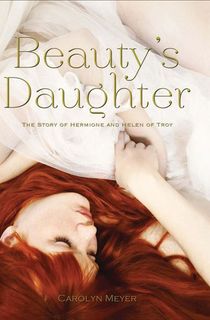 Beauty's Daughter
Carolyn Meyer is known for her "Young Royals" series of historical novels detailing the lives of such personages as Queen Anne, Princess Elizabeth, and others. In Beauty's Daughter, she takes a similar approach to Greek myth, specifically the story of Hermione, the daughter of Helen of Troy, the legendary beauty whose face "launched a thousand ships."
As Hermione stows away aboard one of those ships, she sees firsthand the chaos that her mother's impulsiveness has wrought—but can the two be reconciled once again, or will war separate mother and daughter as surely as it drives a wedge between Greece and Troy, to the tragedy of both?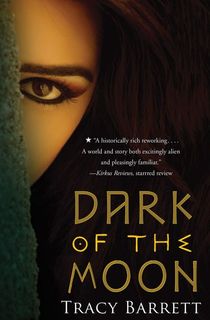 Dark of the Moon
"Fans of Greek mythology should appreciate this edgier twist on one of its most familiar tales," writes Publishers Weekly about Dark of the Moon, Tracy Barrett's retelling of the story of Theseus and the Minotaur—this time from the point of view of Ariadne, a young woman destined to become the goddess of the moon.
For now, however, she is simply a lonely girl with a heavy destiny and little to look forward to in her day-to-die life, until she meets Theseus. In him, she sees something more, but there's only one problem… Theseus has been condemned to die in the labyrinth beneath the palace unless he can slay the monster that lives there, a monster who is none other than Ariadne's own brother.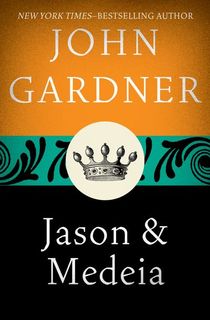 Jason & Medeia
Legendary New York Times bestselling author John Gardner is no stranger to subversive and modern retellings of classic myths. In fact, one of his most famous works is the 1971 novel Grendel, which retells the legend of Beowulf from the eponymous monster's point of view.
In Jason & Medeia, he works similar magic on one of the best-known stories of Greek mythology—and what's more, he does so in the form of a novel-length epic poem. Retelling the tale of Medeia, whose own husband, Jason, asks her to use her magic to overthrow King Pelias, only to then find herself thrown over for another king's lovely daughter, this "brilliant achievement" (The Houston Post) is yet another jewel in Gardner's crown, and is sure to bring you Greek myths as you've never seen them before.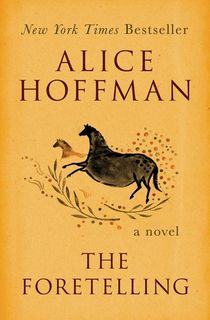 The Foretelling
Acclaimed author Alice Hoffman may be best known to many readers for her book Practical Magic, which was adapted into the 1998 film starring Sandra Bullock and Nicole Kidman. In her bestselling novel The Foretelling, she brings similar sensibilities to the world of the Greek tribe of women warriors known as Amazons.
She combines Greek myth with new discoveries in archaeology in Russia and the Ukraine to tell a suspenseful coming-of-age story about a young Amazon princess desperate to win her mother's love and protect her people from a future of endless war and ultimate destruction.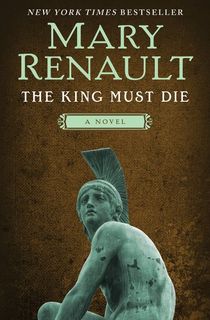 The King Must Die
Known for her historical novels, which bring a deeply-researched and vividly-imagined view of ancient history to dramatic life, Mary Renault's The King Must Die has been hailed as one of her best, and called "one of the truly fine historical novels of modern times" by the New York Times.
Stripping Theseus of the trappings of mythology, Renault instead brings him to life as a flesh-and-blood man; a charismatic ruler, driven by both strength and weakness, and caught up in the threads of prophecy. Though destined for great things, Renault's Theseus is ultimately altogether perhaps too human, destined as much for tragedy as any of us who are born mortal.
The Silence of the Girls
An epic retelling of the Iliad, one of the most epic tales in all of Greek mythology, The Silence of the Girls is told chiefly through the point of view of Briseis, the childless wife of the king of Lyrnessus.
After the Greeks sack her kingdom and slaughter most of the men, Briseis, like the other captive women, is handed out to the leaders of the Greek raiders—and she finds herself a slave to the very man who slew her husband and family. What follows is a raw and unflinching portrait of the plight of these women captives, told almost entirely through the internal thoughts of Briseis as she contends with her new fate.