In the space of less than two decades, Shonda Rhimes has become the undisputed queen of TV—everything she touches turns to gold. From Grey's Anatomy to Bridgerton, her dramas have inspired millions of devoted fans and reminded cynical studio heads that there is always an audience for a sexy, soapy scandal.
If you're looking for a literary version of Rhimes' brand of entertainment, here are ten books sure to satisfy.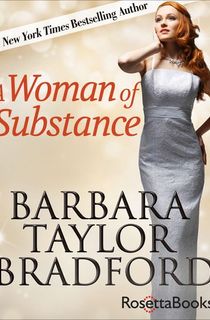 A Woman of Substance
Barbara Taylor Bradford has written 39 novels, sold over 30 million copies, and inspired a slew of TV adaptations. Her debut, 1979's A Woman of Substance, introduced readers to Emma Harte and her complex, warring family.
Harte began life as a lowly maid before falling in love with her boss's son. After he got her pregnant and refused to marry her, she decided to strike out on her own and never again rely on another to make her happy. Decades of hard work led to a fashion empire, the Harte Stores, and a major fortune. Now, as an elderly woman, Emma must deal with her troubled family and find an heir to her empire before she retires and her sons plan to sell off everything she worked so hard to create.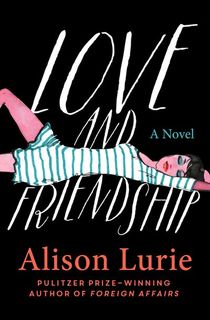 Love and Friendship
Emily Stockwell Turner is beautiful, rich, and bored. After five years of being in a passion-free marriage to a professor who is more interested in work than love, she wants to try something free and hopelessly selfish.
This leads her into the arms of Will Thomas, a self-confessed libertine with questionable intentions. Their affair will lead to shocking consequences for them both.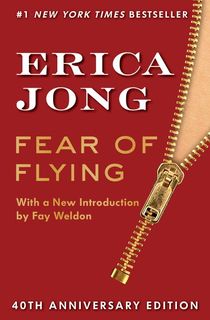 Fear of Flying
First published in 1973, Erica Jong's Fear of Flying was an immediate cultural phenomenon that became a key text in the development of second-wave feminism and cemented her as one of literature's sexual rebels. After five years, Isadora Wing has gotten the itch with her marriage. Should she stay with her husband or get a divorce?
Accompanying her husband to an analysts' conference in Vienna, she ditches him and goes on a journey across Europe that inspires her to liberate herself from the stifling notions of womanhood. What better way to disconnect herself from her boring life than with the zipless f**k?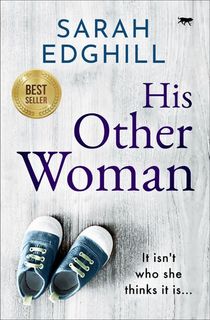 His Other Woman
Lucy's husband has been missing for days. While she tries to pretend that everything is okay to those around her, including her daughters, she soon discovers the truth: her husband is with another woman.
But nothing is quite so simple. The other woman is someone she has known—and hated—for twenty years. Now, the private has become horribly public, and the press have turned their cruel eyes towards Lucy's family.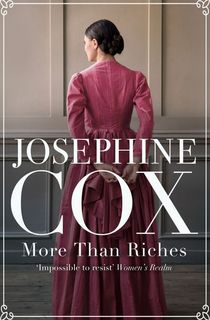 More Than Riches
When Rosie's parents were involved in a train accident, her mother was killed and her father left crippled. Unable to earn a living, Rosie is forced to fend for herself and keep the wolves at bay. Her only solace is her sweetheart Adam, who is away with the army in the midst of wartime.
She awaits his letters but they never come, and soon she finds herself charmed by Adam's best friend Doug. Then things fall apart, with a pregnancy out of wedlock, a furious father, and the impending return of Adam.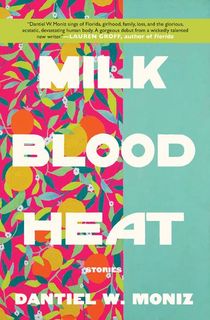 Milk Blood Heat
One of the things that sets Shona Rhimes' shows apart is her willingness to tackle real world issues and highlight diversity in her casting. Similarly, set among the cities and suburbs of Florida, each story in Milk Blood Heat, the debut collection by Dantiel W. Moniz, deals with the ways that seemingly ordinary people must tackle unexpected confrontations and the brutality of the real world.
A teenage girl meditates on her sadness and the difference between herself and her white best friend when an unexpected tragedy occurs; a woman recovering from a miscarriage finds herself unable to let go of her deceased daughter; servers at a supper club must deal with the demands of their insatiable clientele; two estranged siblings take a road-trip with their father's ashes and deal with how he still dominates their lives long after his death.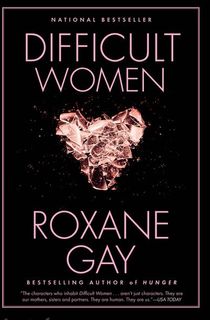 Difficult Women
Roxane Gay is already a legend thanks to her bestselling essay collection Bad Feminist, award-winning novel An Untamed State, and clapback-heavy Twitter account. Difficult Women is her debut collection of short stories, all of which focus on women and girls who deal with tough situations that make being female all the harder under the weight of patriarchy—something Shona Rhimes' female characters tend to know all too much about.
A pair of sisters who were abducted together as children must deal with their impending separation upon the elder sister's marriage. A woman married to a twin pretends not to realize when her husband and his brother impersonate each other. A black engineer moves to Upper Michigan for a job and struggles with being viewed as the token minority by her new colleagues.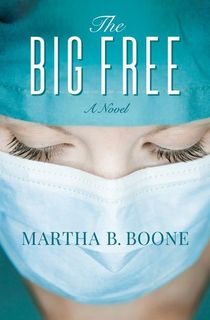 The Big Free
Dr. Martha Boone is a retired urologist who spent decades working in hospitals and dealing with particularly sensitive medical cases. She took inspiration from her real life with her novel, The Big Free, which follows Dr. Elizabeth Roberts, a surgeon in training who arrives in New Orleans ready to start a surgery program at Charity Hospital.
Perfect for fans of Grey's Anatomy, this novel is set in 1982 and the Big Easy is anything but. Nothing in her proper Southern upbringing prepared Elizabeth for the bloody drama of life in Charity Hospital. Can she survive the cut-throat world of medicine or will the pressure get to her?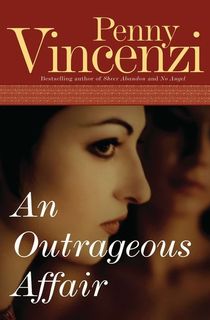 An Outrageous Affair
Penny Vincenzi's novels are absolute catnip for people who love high drama women's fiction about daring women who rise from rags to riches (hello, Annalise Keating). She sold over seven million books for a reason!
An Outrageous Affair follows Caroline Hunterton, a girl from rural England who went from wartime Suffolk to 1950s Hollywood to theatrical aristocracy of the West End. But something happened that decade that haunted her for years afterward. She has fought to keep this secret hidden but now her two daughters, Chloe and Fleur, are determined to uncover the truth from opposite sides of the globe.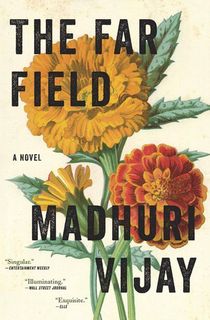 The Far Field
In the wake of her mother's death, Shalini, a privileged and restless young woman from Bangalore, sets out for a remote Himalayan village in the troubled northern region of Kashmir. She hopes to confront Bashir Ahmed, a charming Kashmiri salesman she remembers from her childhood and who she is convinced is somehow connected to her mother's passing.
Shalini must deal with the tangled politics of Kashmir, as well as the troubled history of the family who allows her into their home. When life in the village turns volatile and old hatreds threaten to erupt into violence, Shalini finds herself forced to make choices that could lead to disaster for herself and those she loves the most.