Required reading for many and chosen viewing for others, The Outsiders has remained a highly respected and well-loved book through the years. This work by S. E. Hinton features the age-old questions of who belongs, who doesn't and who gets to decide. It's no wonder that the plot of the story resonates across generations.
The idea of people not really being all that different regardless of gender, ethnicity or financial background is one that has been explored in other wonderful iterations, some of which are included here. Beware: the subject matter in these books is a little hard to stomach at times, but reading these books just might make you optimistic.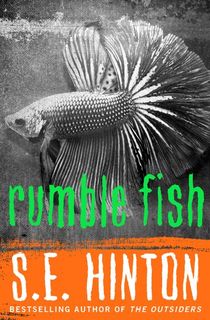 Rumble Fish
If you loved The Outsiders, why not read another book by the same author? Hinton takes on another coming of age in this tale of two brothers. With his search for identity and rebellious choices, Rusty-James is a bit reminiscent of The Catcher in the Rye protagonist. We meet Rusty as he is reminiscing about his brother after he runs into an old friend.
Back then, Rusty only wanted to be like his brother, Motorcycle Boy. They are both caught in a world of gangs but Motorcycle Boy seems to coast through looking cool in the process. The trouble is that Motorcycle Boy isn't as put together as he seems and Rusty will find that he has to make his own identity in the world. As Oscar Wilde famously said, "Be yourself; everyone else is taken."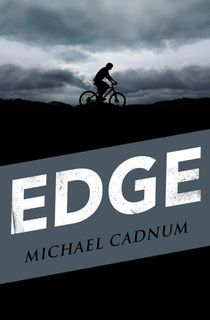 Edge
This title grips you with one word, and you feel on edge as you watch the main character grapple with his choices (or lack of them). Zach doesn't want to fall into the cycle of violence that is the reality around his home and family. But when the violence impacts his father as the victim of a robbery, Zach can't see another way.
The man who shot his dad will walk free and no justice will be served unless Zach takes matters into his own hands. While wanting to scream at the main character to make a better choice, the author nudges the reader to experience life as Zach does before seeing his choices as just wrong or right.
Holes
In the wrong place at the wrong time. That is all Stanley Yelnats is guilty of when he is mistakenly accused of stealing an expensive pair of sneakers. He gets shipped off to Camp Green Lake to be reformed, but the people who need the reforming are those in charge.
The Warden and the "counselor" are really using the kids as free labor to dig up the old lake in search of a family treasure that is believed to be buried there. Fortunately, Stanley meets a whole crew of other boys from all over and soon they all become unlikely friends. This tale has elements of a western, mysticism and fairy tale charm to push forward the message that the human experience is one we all have in common no matter what we look like or where we come from.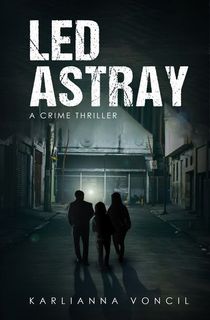 Led Astray
A young girl is murdered and the key to finding the killer lies with a troupe of teenagers and their newest member, thirteen-year-old Emily.
This isn't a mean girls scenario. This is the dark and heartbreaking reality of tweens and teens forced to fend for themselves. They have each other's backs but their loyalty will be put to the test when the police get involved and vengeance is on the line.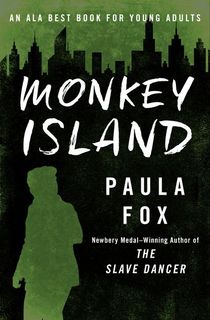 Monkey Island
Clay is only eleven and times have already been hard. His father can't seem to find a job and one day, he walks out on the family never to return. Clay's mom is pregnant and distraught. She often goes missing for short periods of time but when days turn into weeks, Clay knows this time is different.
He finds himself walking the streets. He befriends some of the unhoused community and finds that troubles come in many varieties. While you root for Clay to have a happy ending, the author reminds us that everyone we meet in the book deserves one as well.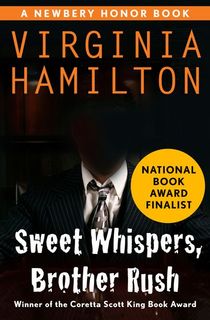 Sweet Whispers, Brother Rush
Two siblings can have a bond like no others on earth due to their very specific shared experience of growing up together. In this selection, Tree loves her brother with special needs, but also finds it draining to champion for him when their mother will not.
Tree is visited by a mysterious entity named Brother Rush. He brings her memories of her family's past. She is determined to find out why he has chosen this moment to show her these ghosts and what they could mean for her family's future.
Wonder
A groundbreaking message in this new classic all boils down to two words: Choose kindness. The author felt compelled to write this book after a real-life incident in which her own reaction to a child with facial deformities forced her to question her values and behavior.
This book takes on multiple points of view. There's Auggie, who has mandibulofacial dysostosis; his sister, whose needs often get sidelined in favor of her brother's; and a new classmate, who has to navigate befriending someone who looks different and the attention that can draw to them and anyone who stands up for them.
The Body
Four young boys make an epic journey to see if the rumors are true about a missing boy's body seen near some railroad tracks the next town over. These boys are each coming of age and have their own problems to shoulder, ranging from being bullied at home and at school to not fitting in in general.
Somehow on the way to their very odd destination, the boys find out more about each other than they ever knew in their years growing up together. They also will form memories that last a lifetime. This is not a typical Stephen King horror story, but it is characteristically hard to forget.