We often hear that American politics are more divided now than they have ever been. While that claim itself is up for some debate, it's hard to deny that political division in America has entered new dimensions in recent years, thanks in part to social media's ability to amplify both previously marginalized voices and misinformation at the same time.
Are political divisions really more entrenched than they have been in the past? Is our current divided electorate a phenomenon of the social media age, or does it go back to fundamental differences in worldview that are as old as our nation? Has mudslinging and propaganda become the primary goal of politics, eclipsing policies and lawmaking? And is there anything that we can do to change the trajectory of modern political discourse?
These five books aim to answer these questions – and many others – from a variety of different angles, and by making use of a wide range of disciplines, data, and differing opinions. From cognitive behavior and neuroscience to mass communication and environmental studies, the authors of these books all agree on one thing: There is a significant divide in America today, and there has to be a way to understand it, and maybe bridge it.
With different techniques to approach both why and how people form the beliefs that they hold, how unconscious biases play a major role in our thinking, and how rhetorical devices shape our politics and even our thoughts, these authors have brought their considerable acumen to bear on one of the most deeply entrenched problems in the American political system. And even if we still live in a divided nation when you put down these five books, perhaps you'll understand it – and maybe even yourself – a little better when you're done reading.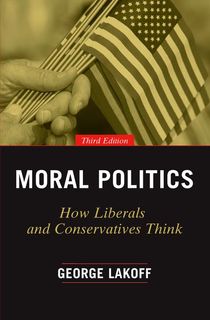 Moral Politics
From the University of Chicago Press, this "updated third edition of the modern classic that applies cognitive science to the world of politics" helps to explain how our "unconscious views shape our votes." While we may like to think that our political opinions are shaped by conscious decision-making, Lakoff's book points out that our worldview unconsciously affects our beliefs and our opinions in many ways that we may not always be aware of.
In this "intelligent take on the way politics is conducted in America" (Publishers Weekly), Lakoff looks to cognitive science to help explain how unconscious processes affect our political thoughts and actions, and how we might attempt to negotiate the current political divide. This expanded third edition features a new preface and afterword, addressing such contemporary issues as the Affordable Care Act and global climate change.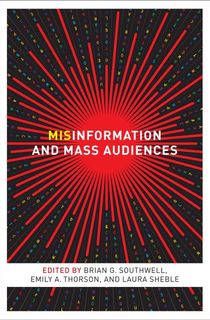 Misinformation and Mass Audiences
With so many people getting their information – or, at least, their first blush of it – from social media, the opportunities for misinformation and deception to spread and be repeated have never been higher than they are today.
In the first comprehensive social science volume of its kind, Misinformation and Mass Audiences pulls in research from across a range of disciplines, including psychology, political science, public health, environmental studies, and many more, in order to explore the prevalence and consequences of misinformation as a phenomenon of our modern age of mass communication, and how such ubiquitous misinformation might successfully be countered in the future.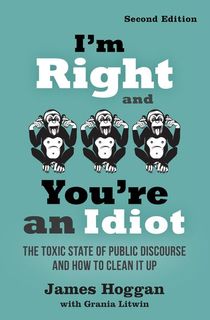 I'm Right and You're an Idiot
In this newly revised book that "should be required reading for politicians and public advocates" (Real Change), author James Hoggan tackles "the most pressing problem we face today." What is that problem? According to Hoggan, it's the "pollution of the public square, where a toxic smog of adversarial rhetoric, propaganda, and polarization stifles discussion and debate, creating resistance to change and thwarting our ability to solve our collective problems."
Certainly, it would be difficult to look around the current political stage and disagree about the "toxic state of public discourse." Through interviews and examinations of leading thinkers and major public figures, Hoggan dissects this trend in rhetoric, how it started, how it's evolving, and offers suggestions on how to counter it.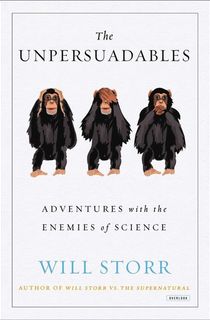 The Unpersuadables
Hailed as a "tour de force" by Salon and "investigative journalism of the highest order" by The Independent, where it was named Book of the Week, Will Storr's book, subtitled "Adventures with the Enemies of Science," follows the author on a journey of both self-discovery and investigative journalism, as he visits some of the most dogged skeptics in the world, and tries to understand what makes them such staunch enemies of science and consensus reality.
From touring Holocaust sites with neo-Nazis to conversations with a climate skeptic, "The subtle brilliance of The Unpersuadables is Mr. Storr's style of letting his subjects hang themselves with their own words" (The Wall Street Journal). Through a combination of memoir, journalism, and some of the latest research in neuroscience and psychology, The Unpersuadables explores the hows and whys of those who seem to refuse to believe the evidence right in front of their noses.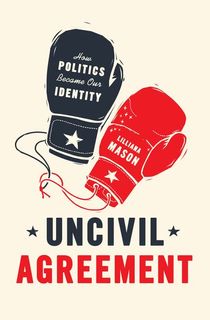 Uncivil Agreement
More so than perhaps any other book on this list, Lilliana Mason's Uncivil Agreement is specifically about the modern partisan divide in American politics, how it came to be, and how it has increased dramatically in just the last few years. According to Ezra Klein, writing for Vox, it's "the kind of research that will change not just how you think about the world but how you think about yourself." That's a tall order, especially in this world of politically charged rhetoric and deeply drawn dividing lines.
To accomplish it, Mason draws on research and theory from social psychology and political science alike, looking at how these divides were formed, and how they have changed everything from political engagement and voting habits to the ways in which legislation is drafted and passed into law. The result? A book that can hopefully help us to understand more about our contemporary political reality – and perhaps how to change it.