Being a journalist is a difficult job. News that is well-researched, fact-checked, and lacking bias is something that's becoming more difficult to find these days—and doing it all while telling a compelling story is an even rarer skill.
At its core, journalism is about capturing snapshots of truth, even when there are people working to make sure the truth never gets out. Here are 11 top-notch works of journalism from authors who do just that.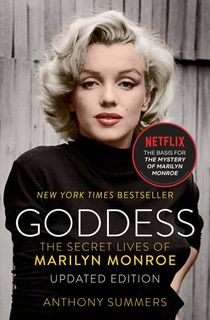 Goddess
In 1982, Los Angeles police reopened the case of Marilyn Monroe's death. Investigative journalist Anthony Summers was assigned an article on the case, but realized the truth deserved far, far more attention. The result is this New York Times bestseller on her life, her mysterious death, and how the Kennedys were involved in covering it up.
Related: Anthony Summers Discusses Goddess: The Secret Lives of Marilyn Monroe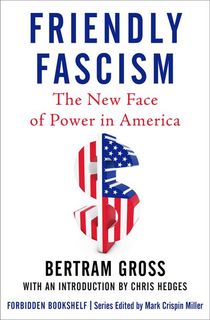 Friendly Fascism
Sometimes evil punches you in the face, and sometimes it kisses you first. Over time, Americans have been subtly stripped of their rights by corporate powers masking their thievery with smiles. Originally written in the 80s, Bertram Gross's account of America's hidden inner circle is strangely prophetic. He saw corporate powers growing out of control and warned us—and now it's time to start listening.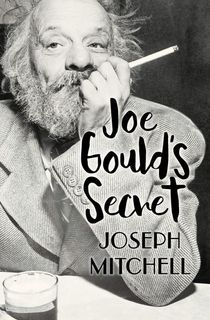 Joe Gould's Secret
In the hands of New Yorker contributor Joseph Mitchell, journalism is a kind of literary alchemy, where the ordinary finds outstanding beauty. Panhandler Joe Gould left behind wealthy roots to become the Village's iconic Bohemian, mooching a living from friends and strangers. But his meager lifestyle seems to have a purpose: Gould is writing an epic Oral History. However, that history is nowhere to be found, and Mitchell is determined to track it down.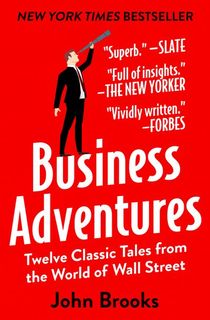 Business Adventures
Hailed by Bill Gates as "the best business book I've ever read," Business Adventures is the classic account of corporate fame and scandal. Originally given to Gates by his mentor Warren Buffett, this bestseller travels inside the finance world with vivid detail and personality. It's a collection of defining moments in big business—moments that often led to downfall in the swift, ruthless world of Wall Street.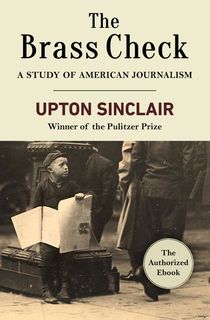 The Brass Check
There's journalism, and then there's journalism about journalism. Leave that brilliance to Upton Sinclair, Pulitzer Prize-winning author of The Jungle. As a muckraker and activist, Sinclair dedicated his life to uncovering corruption and inequality in America. In this groundbreaking exposé, he reveals the scandals of publishing empires that paid their editors and reporters to write in the interest of their bosses, even if it meant stretching the truth or inventing outright lies. A journalism classic, The Brass Check is a must-read for anyone who distrusts mainstream media.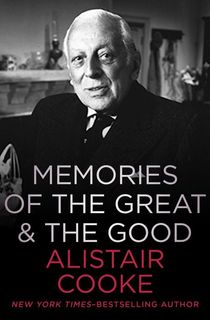 Memories of the Great & the Good
With so much news of disasters, war, and suffering, it can be hard to remember the people who make the world a better place. But in his long, successful career at BBC and The Guardian, journalist Alistair Cooke met and mixed with countless influential people. In this collection, he selected twenty-three of the most remarkable ones, discussing everything from FDR's love of golf to a moving profile of Winston Churchill.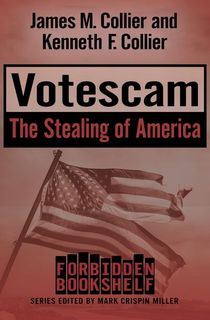 Votescam
Have you ever why unpopular political candidates never seem to be voted out of office? Maybe it's because we never voted them in. Votescam is an exposé of computerized vote fraud that fills in the blanks for anyone who senses that their ballot is worthless, but does not know why. It tracks down, confronts, and calls the names of Establishment thieves who silently steal votes for their own profit.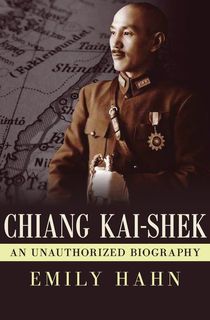 Chiang Kai-Shek
They said he would never amount to anything. They were wrong. As one of the most towering Chinese military figures of all time, Chiang Kai-Shek came from humble beginnings. He started his military education in Japan, but no one could have predicted that he would go on to release China from Communist Russia's control. But this isn't just a book about military victory; it's also a story of friendship, love, and social reform from one of the most trailblazing journalists of the 20th century.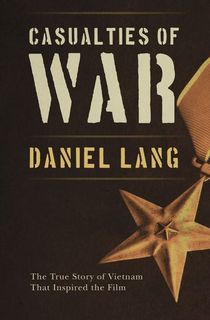 Casualties of War
Any war veteran could tell you that some memories are unspeakable. But there is a difference between burying trauma and concealing senseless atrocity. In South Vietnam, Sergeant Tony Meserve told the four men under his command to kidnap Vietnamese peasant Phi Than Mao "for the morale of the squad." The plan was to rape and kill her, disposing of the body to avoid conviction. One man, Sven Eriksson, was the only one who resisted. Haunted by his inability to save the young woman's life, Eriksson vowed to bring his patrol to justice.
Related: 10 Unforgettable Vietnam War Books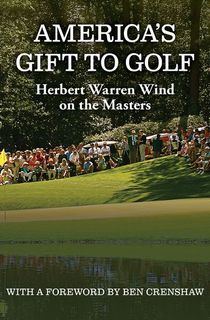 America's Gift to Golf
As an iconic sports journalist with a career spanning more than 40 years, Herbert Warren Wind isn't just par for the course. In this tribute to America's greatest golf tournament, Wind writes about old friends, rising stars, and white jumpsuits on the green. But America's Gift to Golf is more than a riveting history of sports icons; it's also an eloquent insight into the influence of American golf around the world.
Related: Fore! 7 Books About Golf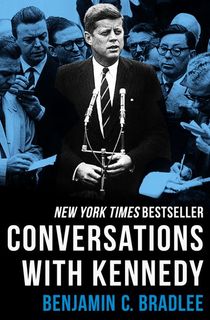 Conversations with Kennedy
John F. Kennedy might be the most mysterious president of our time. His wife remains an American icon, and his descendants continue his political legacy. But an important question is still missing: what was JFK really like as a person? In Conversations with Kennedy, legendary reporter Benjamin Bradlee describes his close professional and personal relationship with the president.
From parties at the White House to weekends at Palm Beach to JFK's enduring influence on Bradlee's own life, this is an in-depth, behind-the-scenes look at the man behind a myth, written by a giant of American journalism.
Related: The Best Presidential Biographies for History Buffs