I love golf. I don't actually play it, but I love it. I love how it fills a soothing stage with great sports drama. I love how improbably good golf movies are. I love how golf video games are low-key the best sports video games. I love how I can put golf on the TV and lie on the couch and spend half my time watching and the other half napping while golf announcers do that whispery-voice thing, which is scientifically proven to make anyone feel like a middle-aged dad in his recliner on a lazy Sunday (this is a very soothing feeling).
And I especially love reading about it, which is why we're here today. (But if you're a little less putting green and a little more gridiron, you can also check out these football books.) Let's talk golf books, folks – specifically, the best golf books, which you should pick up now.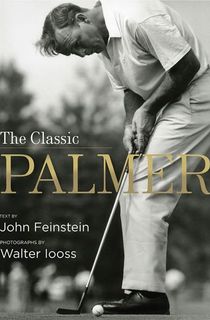 The Classic Palmer
Arnold Palmer is one of golf's all-time greats, and he played in one of golf's classic eras. This biography pairs superb writing from Feinstein, a great sportswriter, with photos that capture the vintage moments that define Palmer and his era. So grab some iced tea and lemonade, mix yourself a drink, find your favorite chair, and curl up with this one.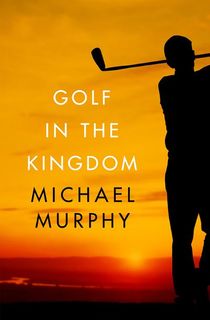 Golf in the Kingdom
John Updike called this book a "golf classic," and he didn't get it wrong. This perfectly weird and entirely unforgettable book blends everything from fiction to golf instruction in a meditative portrait of golf in its Scottish birthplace. Occasionally controversial among golf's stuffier devotees, who hate it for its New-Age vibes, this is a must-read even for non-golf fans.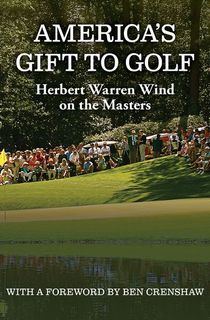 America's Gift to Golf
Herbert Warren Wind was one of the all-time great golf writers. He covered the sport for the New Yorker and Sports Illustrated for decades, and he wrote with particular passion about the Masters—one of the world's greatest golf tournaments. This collection brings together some of Wind's best work covering the great American golf tournament.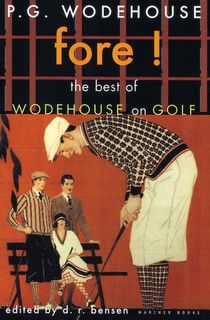 Fore!
Legendary British satirist P.G. Wodehouse touched (and poked fun at) countless subjects over the course of his long career, but golf was one of his favorites. This collection of golf-related writing is a great way for golf fanatics to introduce themselves to Wodehouse – or for Wodehouse fans to begin exploring books on golf.
The Greatest Game Ever Played
You might recognize Frost's name from the credits of Twin Peaks – he's a television producer and screenwriter as well as an author of books. Here, the multitalented Frost becomes the chronicler of one of golf's greatest moments: the 1913 upset that made a 20-year-old Massachusetts amateur the champ over British legend Harry Vardon.
Ben Hogan's Five Lessons: The Modern Fundamentals of Golf
I'm not a huge golfer myself – I prefer to read about it in books and watch it on TV – but I wasn't about to write a list of the best golf books without including any of the best books on how to actually play golf. I had to do a little research to pinpoint the right instructional book to include here, but it was pretty easy to find the right pick: Hogan's tome is the consensus choice of golf's bookish self-improvement set.
Golf Is Not a Game of Perfect
I said at the outset that I watch golf, but don't play it. That's at least partly because I'm convinced I'd find playing it to be intensely frustrating. Missed putts and shanked drives can cause even the pros to lose it, which is why so many of the best golf books talk about things like "the zen of golf" and "clearing one's mind" and "not throwing one's putter into the crowd." Rotella, who has worked with some of golf's greatest players, has penned what many consider to be the best of the books on golf's mental side.
Keep Reading: 10 of the Best Baseball Books of All Time
This post is sponsored by Open Road Media. Thank you for supporting our partners, who make it possible for Early Bird Books to continue publishing the books stories you love.
Featured still from "The Greatest Game Ever Played" via Walt Disney Pictures