If watching football every Sunday (and Monday, and Thursday) and keeping up with your fantasy football team still leaves you missing the gridiron for the rest of the week, don't worry. We've rounded up ten of the best football books out there, written by acclaimed sportswriters and even football players themselves. And if we missed your favorite, make sure to mention it in the comments. Just remember: No unnecessary roughness!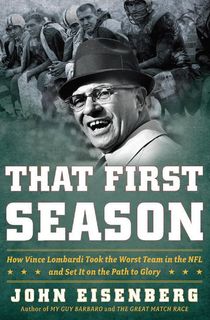 That First Season
In the late 1950s, the Green Bay Packers had gone from being one of the winningest teams to the NFL to one of the worst. After more than 10 years of bad luck and bad plays, they seemed doomed to forever be the laughingstock of the NFL—until Vince Lombardi arrived and changed everything.
The famed head coach from New York City only needed one year to transform the team into something great, and soon they were winning championships again. More than just another football book, That First Season is "historical sports writing at its finest" (Lars Anderson).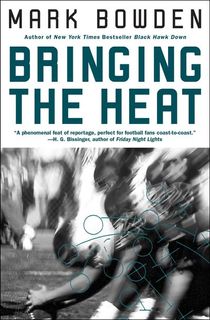 Bringing the Heat
In 1992, the Philadelphia Eagles were being led by coach Buddy Ryan and had an enviable roster, featuring Reggie White, Seth Joyner and Andrew Waters on defense, and Randall Cunningham as their QB. The team should have had a real shot at the Super Bowl—but racism, greed, violence, a tragic death and an unexpected stand-off between a player's wife and mistress all got in the way.
It's a wild ride that "overflows with stories of pro football dreams, of bravery in the face of injury. Yet it also unflinchingly tells of the darker side of life in the NFL: uncontrollable egos, ruined families, marital infidelity" (The New York Times Book Review).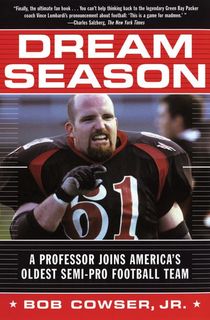 Dream Season
Most people wouldn't think to join a semi-pro football team at 30 years old—but most people aren't Bob Cowser, Jr. In his memoir, the husband, father and English professor recounts his decision to live out his childhood dream of playing for a football league, even if it wasn't a professional one.
From driving 60 miles to try out for the country's oldest semi-pro team to balancing his responsibility as a teammate with the demands of his job and family, Cowser's memoir is "Real, vivid, sensitive, accessible, warm, brutal and wholly consuming" (Lee Gutkind). Read this book, and you just might be inspired to do something spectacular yourself.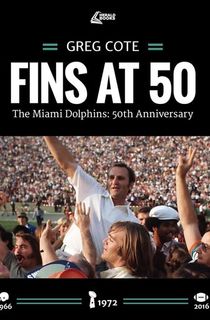 Fins at 50
Dolfans, this one is for you. Cote Greg, the Miami Herald sports columnist, has done a deep dive on the first 50 years of Miami Dolphins history. In 221 pages, Greg has covered every important moment and person from half a century of Dolphins football, including The Perfect Season, Dan Marino, The No-Name Defense, Garo's kick winning the longest playoff game, and much, much more.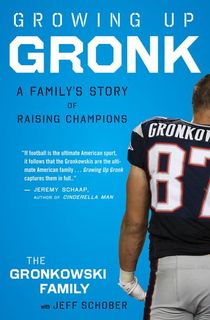 Growing Up Gronk
It seems impossible for one family to have five sons who all become pro-athletes, yet the Gronkowskis pulled it off—four sons made it to the NFL, while their oldest played MLB. If you're wondering how it happened, check out Growing Up Gronk, in which the absurdly talented, competitive and driven family reflects on their upbringing.
This is mostly thanks to their father, Gordy Gronkowski (who played college football for Syracuse), and saw the potential his sons had while they were young—you'll have to read it for yourself to see if Gronk gives Bill Belichick any credit.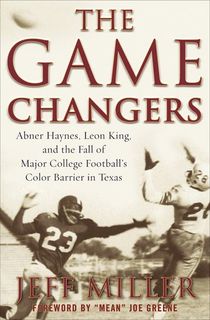 The Game Changers
As much as some football fans would prefer to keep politics out of football, it's unavoidable—and often for good reason. The Game Changers is one of the football books that has a good reason, and tells the story of Abner Hayes and Leon King, two black students from Dallas's segregated public schools who joined the North Texas State College football team in 1956.
As Kansas City Chief lineman Michael Oriard wrote, "Kudos to Jeff Miller for telling the story of the two young men who integrated major college football in Texas, the beginning of the end of a shameful period in history." Even non-football fans might want to add this nonfiction book to their reading list.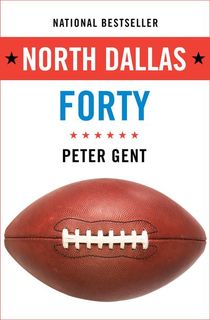 North Dallas Forty
Former Dallas Cowboy Peter Gent penned this classic novel about the lives of professional football players off the field. Phil Elliot, an aging receiver for the team, is keeping himself in the game with painkillers and cortisone. The story of a man trying to hang on to his glory days for as long as possible, North Dallas Forty is widely considered the best football novel ever written. Plus, once you've finished the book, you can watch the .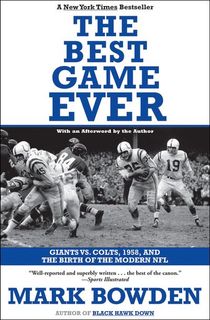 The Best Game Ever
December 28, 1958. Yankee Stadium. 64,000 fans, 45 million viewers at home. The 1958 Championship Game between the New York Giants and the Baltimore Colts would go down in the books as the first sudden death overtime in NFL history, turning an already unmissable game into the nail-biter of the century.
In 340 pages, Bowden manages to deliver both a riveting play-by-play account of the action and a comprehensive analysis of how the best game ever changed football forever.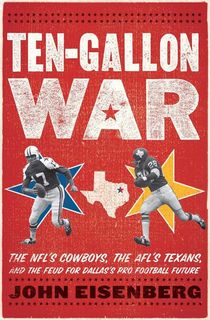 Ten-Gallon War
After "The Greatest Game Ever Played," professional football became more popular than ever across most of the country, though college football still reigned supreme in 1960s Texas. That is, it did until two oil tycoons started their own professional teams in the same year: The NFL Dallas Cowboys and the Dallas Texans of the AFL.
Despite the fact that they weren't even in the same league, a bitter feud was born—and in this football book, Eisenberg has recounted every unforgettable stunt and famous figure from the early days of Texas professional football.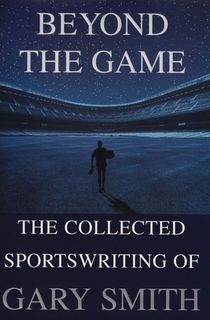 Beyond the Game
Famous for his award-winning human interest stories and for his 30-year career at Sports Illustrated, Gary Smith is one of the best known sportswriters of our time. Beyond the Game is a collection of 15 of Smith's greatest stories that goes beyond professional football, from the inspirational story of a mentally challenged man named Radio and the high school football team that adopted him, to the heart-wrenching story of John Malangone, a baseball player who seemed destined for greatness until his childhood trauma caught up with him.