Fantasy is one of the oldest genres of fiction, and it has produced its fair share of memorable works. Though decades (even centuries) have passed since the publication of The Lord of the Rings or The Chronicles of Narnia, such classics continue to captivate readers around the world—and influence today's biggest authors. You can't open a contemporary fantasy novel and not spot the influence of Tolkien or Carroll.
The list below is a celebration of those classic fantasy books—from widely-read staples to lesser-known gems. With incredible worldbuilding, unforgettable characters, and complex plots, each one has helped shaped the genre we know and love.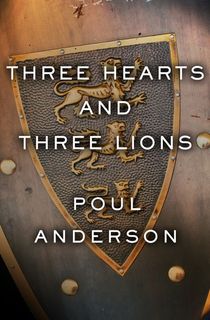 Three Hearts and Three Lions
Three Hearts and Three Lions begins as a historical fiction but, with a magical sleight-of-hand, expands to include alternate history and out-and-out fantasy. We open in the midst of World War II just as Holger Carlsen, a resistance fighter, is injured on a mission. But instead of reawakening in a 20th century hospital, Holger finds himself in unfamiliar surroundings: a medieval world of knights, dragons, and werewolves. Partly drawn from Anderson's childhood in wartime Denmark, Three Hearts and Three Lions featured a class system and species of troll that significantly influenced Dungeons & Dragons.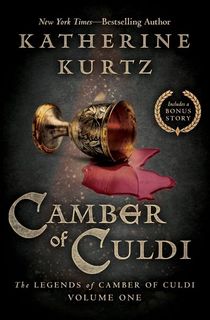 Camber of Culdi
Camber of Culdi kicks off a 1970s fantasy series that, like many of the genre's landmark works, is a feat of Tolkien-esque worldbuilding. The kings and kingdoms may be standard fare, but Kurtz's invention of the Deryni—a race of creatures with psychic powers—sets the novel apart, and makes it a must-read modern classic.
RELATED: 9 Sagas to Keep You Satisfied Until the Winds of Winter Release Date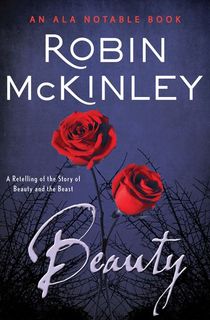 Beauty
Fantasy authors can't resist reimagining fairy tales and classic stories for modern audiences. But before Wicked and Cinder, there was this 1978 novel, which offers a fresher, more mature take on Beauty and the Beast.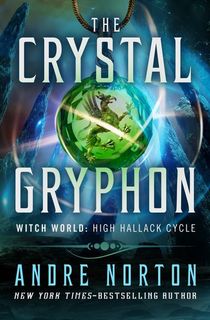 The Crystal Gryphon
The Crystal Gryphon is part of the massive Witch World project, which includes dozens of novels and short stories written over the course of several decades. Though not the first book in the series, Gryphon is a remarkable sword and sorcery adventure in which two lovers must harness the powers of a magical necklace, and save their world from destruction.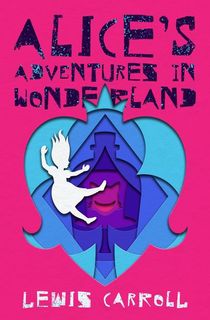 Alice's Adventures in Wonderland
Carroll's memorably bizarre children's book is an absurdist fantasy masterpiece. Its topsy-turvy logic has appealed to young readers for centuries, but it also inspired 1960s psychedelic rock bands—most notably, Jefferson Airplane's 1967 album, White Rabbit. This is the first of the Alice books, and the journey continues in Through the Looking Glass.
The Lion, the Witch and the Wardrobe
Any list of classic fantasy books has to include The Chronicles of Narnia series. Since its 1950 publication, the original novel has become one of the most iconic works of 20th century fiction—and has certainly shaped our perspectives on wardrobes and Turkish delight.
The Lord of the Rings Trilogy
Few fantasy works have made as large an impact as Tolkien's trilogy. It has been over 60 years since The Fellowship of the Ring hit bookstores, and the saga has since popularized the fantasy genre, inspired role-playing games like Dungeons & Dragons, and spawned countless copycats. Today, the second book remains one of the best-selling novels ever written—and there's more to come.
Related: 15 Interesting Facts About the Man Behind Middle-earth
A Game of Thrones
Though HBO's Game of Thrones adaptation has become a worldwide phenomenon, the A Song of Ice and Fire saga has actually been around since 1996. The first book, in particular, is a showcase of Martin's bold worldbuilding and infamous tendency to kill beloved characters (RIP Ned Stark). Now if he'll just hurry up and finish of The Winds of Winter…
RELATED: 29 Must-Read Fantasy Book Series
The Phantom Tollbooth
Thank goodness for distracted writers! Norton Juster was supposed to be working on something else—a kids' book about cities, for which he had received grant money—when he wrote The Phantom Tollbooth.
Not since Lewis Carroll's Alice series had a children's book featured such wacky conceits, characters, and settings. Juster's story follows a restless boy as he travels across a world in which idioms aren't figurative, but literal.
The Once and Future King
It doesn't get much more classic than the story of King Arthur, Excalibur, and Merlin. And since T.H. White's The Once and Future King is the definitive retelling, it only makes sense that it would round out our list of fantasy classics. The Once and Future King combines White's previously unseen work with his published short fiction—though it all comes together to form a unified, unputdownable account of the King Arthur legend.
This article first appeared on The Portalist.
This post is sponsored by Open Road Media. Thank you for supporting our partners, who make it possible for Early Bird Books to continue publishing the stellar stories you love.
Featured still from "The Chronicles of Narnia: The Lion, the Witch and the Wardrobe" via Walt Disney Pictures