A good idea is a good idea. And modern authors often find themselves interested in exploring the good ideas of past authors. And why not? A good premise needn't be a one and done. Instead, today's authors can—and have—taken many a plot or character and put their own stamp on it.
With that in mind, here's a list of modern books inspired by beloved classics, all of which we think would be perfect for fostering book club discussions. The contemporary version may be a similar plot but set in the present day. Or perhaps a lesser known character finally gets their time in the spotlight. So, if you haven't read the classic (or it's been a while), read the classic! Then follow it up with the modern twist. Consider it a twofer. You're welcome.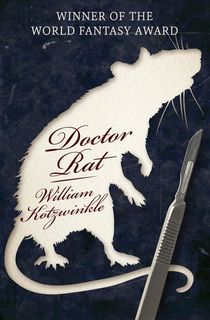 Doctor Rat
Just when you thought that the feeling of reading Orwell's chilling tale of a fledgling utopia gone terribly, terribly wrong could not be duplicated, here comes Doctor Rat. The title already evokes the cringe that settles in while you get to know this charismatic character with very odd loyalties.
The familiar theme of a character who puts others in a position as vile as he escapes from is front and center as we see Doctor Rat experimenting on animals despite being a survivor of them himself. Watch the absurdity unfold as Doctor Rat is set up to become a hero in a story that makes you question the side he is trying to save. Warning: There are graphic depictions of animal experimentation in this novel and it is not for the faint of heart.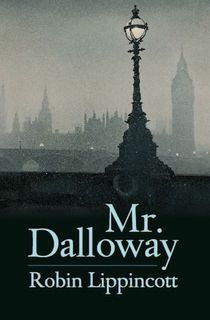 Mr. Dalloway
Here are two more titles that clue you in to the content of the stories. In the classic, we follow Clarissa Dalloway through the day of her thirtieth wedding anniversary via the stream of consciousness that Woolf came to be known for. This premise may seem lackluster at first, but ultimately the story and writing style allow space for the biggest questions that humans can ask themselves about their purpose.
In Lippincott's version, Mr. Dalloway is full of questions that same day as well. He is contemplating life as he readies himself to celebrate the anniversary of his wedding vows. However, his questioning is more urgent. He is in the here and now of grappling with emotions of a having a relationship with another man, Robert. And Robert has grown tired of hiding their affair and is ready to declare it to Mrs. Dalloway herself. You will be transfixed as you watch characters, new and old, navigate a situation that Mrs. Dalloway (and its readers) never saw coming.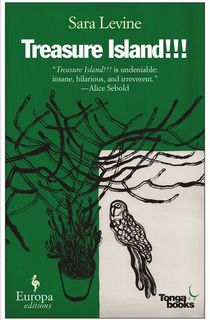 Treasure Island!!!
One thing that we seem to have perfected in modern day entertainment is embracing the meta. And you can't get much more meta in reimagining a classic than by having your story revolve around it. Many of us fell in love with Treasure Island after reading it and this is also true of the main character in Treasure Island!!!
Our heroine has yet to set a path for herself despite graduating college and having tried her hands at an array of odd jobs. She looks to use Stevenson's fictional tale of a boy off on an adventure with pirates as a self-help bible. She breaks the story down into what she sees as core principles and vows to engineer a new life around them. Levine captivates the reader not necessarily by the adventures that her heroine finds herself in with her new lease on life, but on the question of what effect they have on the heroine herself and those around her.
An Orchestra of Minorities
Proving one's worth, navigating the world, triumphing over obstacles (or not). These are the tasks that the hero of the classic Greek epic, The Odyssey, must face. In Obioma's version, we meet Chinonso, whose particular challenges may look a little different in the 21st century but carry much of the same weight as those of Odysseus.
Though the story begins in Nigeria, the hope for the hand of Ndali in marriage propels Chinonso away from home to Cyprus to pursue a higher status through education. The story pays homage to Greek origins while bringing Igbo cosmology into the forefront, especially with the narration by Chinonso's chi or soul. Chinonso will face many adversities on his way back to Ndali and will ultimately sit in judgement for the ways in which he handled them.
Ayesha at Last
Fans of Jane Austen have been gifted with spin offs and redos of the story of Elizabeth Bennet and Mr. Darcy many times over. This is why I must offer up two modern day revisits to this popular story instead of just one.
With Ayesha, the reader is offered a literal modern interpretation of the Elizabeth and Darcy 'ship. The setting is contemporary Toronto and the couple is of Muslim faith. The chemistry between the love interests is well preserved as is the explicit expectation of the following of mores and conventions of one's culture. The conversations in today's language combined with a new setting lead to a refreshing take on a story that could otherwise feel predictable.
&...
The Other Bennet Sister
And in terms of refreshing, how about getting to know a character relegated to the background of a romance who finally gets her day in the sun? In The Other Bennet Sister, Hadlow focuses on Mary, one of Elizabeth's sisters. She gives her the agency to shake off the labels that she never previously questioned and a new mindset to hope for great things for herself, including love.
Fans of Austen's will appreciate the effort of the author to include a review of the original events in Pride as a jumping off point with a style of writing that makes one question if Austen didn't write it herself.
The Dark Descent of Elizabeth Frankenstein
So, true fans of Shelley's masterpiece already know that the monster in Frankenstein is not actually named Frankenstein (and is actually Dr. Frankenstein himself, the monster's creator). What they may not know is what in the world Elizabeth Lavenza was thinking when she agreed to marry Victor Frankenstein.
This is the gift that White offers her readers in this new twist. Spoiler alert: This is not a romance. On the one hand, Elizabeth is doing what she has to do to survive. On the other, while her husband dabbles in unscrupulous things, she is a party to them as well. If you love the moodiness of a gothic tale, you'll be mesmerized to see how far Elizabeth is willing to go in the name of self-preservation or if it is already too late to save herself from the darkness.