Constance C. Greene, a notable children's author, passed away on April 7 at the age of 96. Best known for her middle-grade novels, Greene published 25 books for young readers and was praised for her "snappy dialogue, genuine humor, and warm family relationships" (School Library Journal).
Before becoming an author, Greene followed in her journalist parents' footsteps, becoming a reporter for the Associated Press in New York. While working at the AP's city desk during WWII, she got to interview Frank Sinatra and Marlene Dietrich upon their return from a USO tour.
Her first novel, A Girl Called Al, was released in 1969 and was named an ALA Notable Book. It follows the escapades of a spunky and smart seventh-grader from a divorced family and her best friend who lives down the hall. Greene would write five other books about Al, including I Know You, Al and Al(exandra) the Great.
Another notable work includes Beat the Turtle Drum, which is based on Greene's own experience of childhood loss and was later adapted into an Emmy Award-winning after-school special called Very Good Friends. While Greene certainly did not shy away from including heavier topics in her novels, according to her website, her primary goal was to amuse and entertain.
Constance C. Greene Books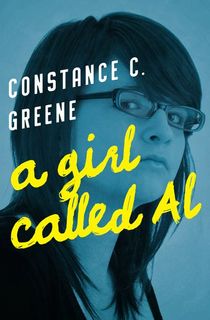 A Girl Called Al
Her name is Al, not Alexandra!

Al's real name is Alexandra, but she hates it. She has always considered herself a nonconformist—she is the only girl in the entire school who wears pigtails, and when all the other girls take the cooking and sewing class, Al wants to take shop. There's just one problem: Girls aren't allowed.

Al is determined only to learn useful things, like making bookshelves. With the help of her new best friend, a seventh grader who lives down the hall from her, and their building's kind superintendent, Mr. Richards, she just might get her wish.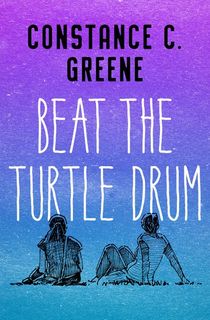 Beat the Turtle Drum
An ALA Notable Book and an IRA-CBC Children's Choice: Losing your sister can mean losing your best friend too

Thirteen-year-old Kate is thrilled for her sister, Joss, when Joss finds out she gets to keep a horse for a week as a birthday present.

Then in one tragic moment, all of the happiness is gone, and numbness and grief overwhelm the family. Kate cannot imagine how she'll survive but knows somehow she must come to terms with her loss. In this heart-wrenching story, Kate strives to find a place where joyful memories and painful loss can coexist.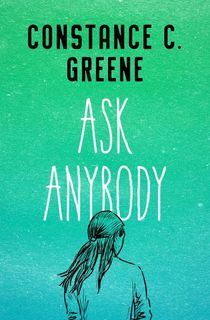 Ask Anybody
Schuyler Sweet is anything but.

Schuyler Sweet's parents have recently divorced after a fifteen-year marriage, and Schuyler has no intention of living up to her name. Angry and confused, she feels like no one understands her. Then she meets an eccentric new neighbor named Nell.

With her green nails and wild hair, Nell is bold and brash and makes Schuyler feel included. But as Nell's behavior becomes increasingly odd—even dangerous—Schuyler begins to question whether she wants to be like Nell after all.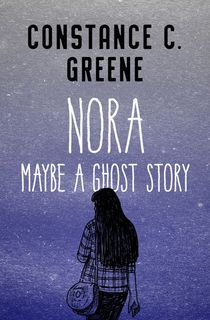 Nora
Can the ghost of Nora's mother help her stop her dad from getting remarried?

It's been three years since Nora's mother died, and while she and her sister, Patsy, want her father to be happy again, they're not ready for him to remarry. They especially don't want him to marry "the Tooth"—the woman with the overbite who could soon be their stepmother.

While the girls try to upend their dad's relationship, they soon find themselves competing for the new guy at school. As Nora begins to feel more and more alone, she senses something strange . . . a laugh, a touch, even a kiss. And she knows exactly who they are coming from—her mother.