Cookie swaps are one of the best parts of the holidays. Everyone bakes up dozens and dozens of their best cookie recipe, then each baker gets to go home with a mix of everyone else's treats.
Below are just a few of our favorite baking books for cookie recipes, plus a free recipe for Creole Brownies from The Back in the Day Bakery Cookbook (cookie swaps aren't limited to just cookies, after all!). No matter which book you choose, we guarantee you'll be the talk of the cookie swap!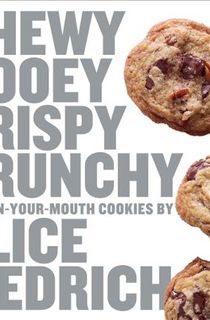 Chewy Gooey Crispy Crunchy Melt-In-Your-Mouth Cookies
Everyone has a different favorite when it comes to cookies. Whether you prefer thin and crispy or thick and chewy, James Beard Award-winning baker Alice Medrich has got you covered. In this cookie baking book, all the recipes are categorized according to texture, from airy to crunchy to chunky. Learn how to make everything from airy meringues studded with cashews and chocolate chunks to palmiers (elephant's ears) made with cardamom and caramel, and even rugelach with halvah.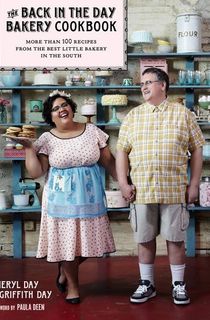 The Back in the Day Bakery Cookbook
Looking for "old-fashioned American treats with a healthy dose of Southern flair" (Library Journal)? Then this is the cookie baking book for you. These recipes all come from the famed Savannah bakery. Customer favorite include Almond Crunchies, Drunk Blondies, Pinkies Chocolate Lunch-Box Treats, Rustic Cheddar Pecan Rounds and more.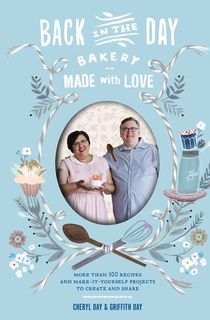 Back in the Day Bakery Made with Love
Looking for even more recipes from the Back in the Day bakery? This follow up to their bestselling first book includes more than 100 new recipes, including Star Brownies and Cakette Brownie Cake.
Bonus: If you're hosting this year's cookie swap, you can show off by crafting a marshmallow chandelier!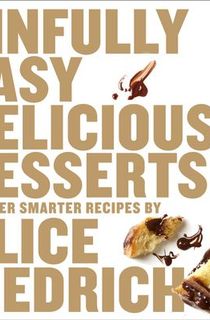 Sinfully Easy Delicious Desserts
If we're going to be making 10 dozen of something, we want it to be relatively easy. If you're of the same mind, turn to this baking book full of desserts that are perfect for beginners and don't require any special equipment.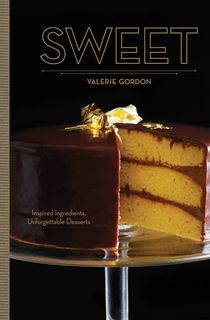 Sweet
Looking for a showstopper dessert? Award-winning baker Valerie Gordon has a book full of treats that are guaranteed to impress. All of her petits fours, truffles and cookies are imbued with special ingredients like fleur de sel, candied rose petals and matcha tea, ensuring your cookie swap contribution won't soon be forgotten.
complex, fudgy, and decadent
For the people who fall into the "fudgy" camp when it comes to brownie devotion, this one leads that category with a serious ganache topping infused with chicory coffee. The cocoa nibs give the brownie a crunchy yet tender texture.
Makes 12 large or 24 small brownies
For the Brownies
1/2 pound (2 sticks) unsalted butter, cut into cubes
8 ounces unsweetened chocolate, coarsely chopped
2 ½ cups sugar
½ teaspoon fine sea salt
2 teaspoons pure vanilla extract
4 large eggs
1 cup unbleached all-purpose flour
¼ cup cocoa nibs (see Tip)
For the Ganache
1 cup heavy cream
8 tablespoons (1 stick) unsalted butter, cut into cubes
1/3 cup sugar
¼ teaspoon fine sea salt
16 ounces bittersweet chocolate, finely chopped
¼ cup hot freshly brewed New Orleans–style chicory coffee or strong regular coffee
1 teaspoon pure vanilla extract
Fleur de sel for sprinkling (optional)
Position a rack in the middle of the oven and preheat the oven to 350°F. Lightly grease a 9-by-13-by-2-inch baking pan and line with parchment, allowing the ends of the paper to hang over two opposite edges of the pan.
To make the brownies: Set a large heatproof bowl over a saucepan of barely simmering water (do not let the bottom of the bowl touch the water), add the butter and chocolate, and stir frequently until melted and smooth.
Remove the bowl from the heat, add the sugar, salt, and vanilla and stir until completely combined. Add the eggs one at a time, mixing well after each addition. Add the flour and stir until the batter is smooth, 2 to 3 minutes. Stir in the cocoa nibs.
Pour the batter into the prepared baking pan and bake for 20 to 22 minutes. When the brownies are done, a slight crack will have formed around the edges. Remove the pan from the oven and let the brownies cool completely on a wire rack.
To make the ganache: Combine the cream, butter, sugar, and salt in a large heatproof bowl, set it over a saucepan of barely simmering water (do not let the bottom of the bowl touch the water), and stir until the butter is melted. Add the chocolate and stir until the chocolate has melted and the mixture is completely smooth.
Remove the bowl from the heat, add the coffee and vanilla, and stir until smooth. The ganache will thicken as it cools.
To finish the brownies: Invert the brownies onto a baking sheet and remove the parchment. Pour the thickened ganache over the brownies, spreading it evenly with a spatula or a butter knife into a thick layer on top. Let the brownies stand until the ganache is completely set and sprinkle with fleur de sel if desired.
Cut into squares. The brownies will keep in an airtight container at room temperature for up to 1 week.
Tip: Cocoa nibs are seeds of the cocoa plant that are fermented, roasted, and then cracked and separated from the husks, leaving a crunchy texture and a subtle chocolate flavor. They make a great substitute for roasted nuts or chocolate chips in baked goods.
Excerpted from The Back in the Day Bakery Cookbook by Cheryl and Griffith Day (Artisan Books). Copyright © 2012.